Jay Z and Barneys Holiday Collaboration Info
Everything You Need to Know About the Jay Z and Barneys Holiday Collaboration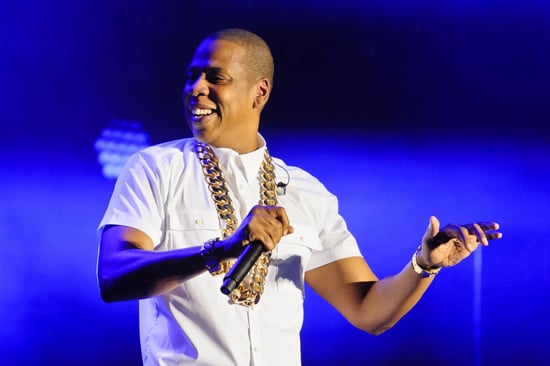 The rumors were true! For its annual holiday collaboration, Barneys has partnered with rapper Shawn "Jay Z" Carter on a selection of products inspired by his favorite city: New York.
"With this project, Barneys New York and I were able to take the slickness, energy, and innovation of New York City and translate that into quality, timeless pieces," Carter said in a statement, adding that everything he's worked on with the store, "represents a perfect example of a unique and groundbreaking collaboration that I hope demonstrates how inspiring New York has been to me."
To that end, the collaboration includes products from some inspiring brands from both New York and abroad. Click here for all the details on Barneys and Jay Z's very cool Holiday linkup.
The Brands
Balenciaga made a leather backpack. Proenza Schouler created its first men's bag. Balmain made a scarf. Stutterheim made a black raincoat with gold buttons.
In fact number of great brands, like The Elder Statesman, Lanvin, En Noir, Just Don, Rick Owens, Acne, Cutler & Gross, and Horsenbuhs (which created a gold two-finger ring), are all participating in the collaboration. There are also limited edition Shawn Carter by Hublot watches and a special humidor created by Comador.
br>
The Windows and the Gallery
The third floor of Barneys Madison Avenue store — where the products will be sold — will be transformed into a BNY SCC Gallery. The space was designed by Carter, Barneys' creative director Dennis Friedman, and visual artist Joanie Lemercier.
The Charitable Aspect
The holidays are all about giving back, and this collaboration does just that. Some 25 percent of the proceeds from A New York Holiday will be donated to the Shawn Carter Foundation, which awards college scholarships to underprivileged students. The launch will also coincide with a fundraising dinner for the foundation.
Where You Can Get It
Starting Nov. 20, the products will be available at Barneys flagship store in New York, and at its outposts in Boston, San Francisco, Beverly Hills, and Chicago. It will also be available online at Barneys.com.
Source:
Getty
, Barneys New York