Jeannie Mai Fashion Star
Fashion Star's Jeannie Mai Chats About the Show, the Judges' Style, and More!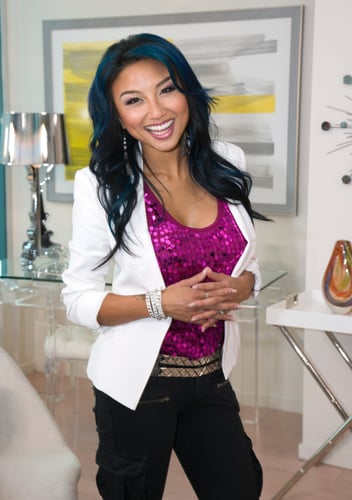 You already know about Nicole Richie, Jessica Simpson, and Elle Macpherson's involvement on Fashion Star, which debuts tomorrow, but now get to know the backstage style maven, How Do I Look? host Jeannie Mai. In the past, Jeannie has styled everyone from Sarah Jessica Parker to Rose McGowan to Christina Aguilera to Demi Moore to Rosario Dawson, and now she's lending her expertise to the show. "My role is to give firsthand experience on everything that brings the show to life," Jeannie told us. To find out more about Jeannie's role and what she thinks about the judges' styles, read our chat below.




CelebStyle: Can you give us a quick peek into what we can expect from the show?
Jeannie Mai: One word: intensity. And, a new-born excitement for real women and the runway. Being in this business for as long as I have, the runway has always been the more "dream world" for the fashion industry. Specifically for designers, buyers, and trendsetters; the runway is much more catered towards the creative world of fashion and not so much the real world of women who think more in terms of function rather than fashion. But now, on Fashion Star, the fashion-forward trends for the runway and the ready to wear aspects that are sought after by the real woman are tied together through the mentors and through the featured stores.
To hear more from Jeannie Mai, read more.
CS: What is your role and can you take readers through what you do for the show?
JM: From the mentors to the designers to the buyers, and of course to the viewers, bringing you through all of the steps to see the entire process from the creative reel to the runway. But most importantly, because these items are meant to be ready to wear off of the runway, I'm your personal guide showing you how to take what you see on the runway and glam it up in your very own way. Since this is a very fashion-forward show, the pieces are shown in a much more couture way and of course the average audience is going to want to know how to wear these items in everyday life. That's where I come in.
CS: How did you get involved with Fashion Star?
JM: I had worked with the production company, Magical Elves, pretty extensively before in the past and had maintained this close relationship. I was then approached with this because it's obviously not a secret how passionate I am about fashion and I had the amazing opportunity to sit down with the show creators. We realized that one of the most important aspects of this show was that all of the fashions were going to be made available to viewers and fans immediately after each episode airs, however, there was no connection to make that tie! And I, being the web lover that I am, began to craft the idea of the "Digital Fashionista," which was a way to connect to viewers to the fashions that you see on the show; using the web as that connective fiber. Not to mention adding fashion and how to wear tips all along the way.
CS: What can you tell us about the wardrobe of the hosts?
JM: Nicole — her style is absolutely refreshing. Everything she wears looks like she simply just threw it on. She looks comfortable, relaxed, and yet ready to walk the runway at the same time.
Elle — she wasn't just a supermodel, she was a superstar in her fashion. Knowing that Elle is coming to set from taking care of her children, co-executive producing the show, and then also juggling all of her outside business endeavors, she looked absolutely stunning. All of us, meaning the crew, mentors, audience, everyone, would climb over each other just to see what she was wearing. She never repeated the same look twice. She always made a point to play up the imaginary sides of fashion; boho, contemporary/cool, structured and posh, edgy and relaxed. Everything had a theme that only Elle could pull off.
Jessica — the entire duration of the show, I saw 10 different versions of glamour worn by Jessica. She was always dressed to the nines every day from the jewels to the highest of heels.
What's interesting is that while all the focus is on the beautiful ladies of Fashion Star, our leading man John Varvatos was actually who I looked forward to seeing styled up on each week. John has such a sick, understated style about him. His layering of pieces are perfection. He made me excited about going home to dress my own man up.
CS: What do you love most about Nicole, Elle, and Jessica's styles?
JM: What I love about all three of these women's styles on the show is that everyone had a very different and unique signature look. Each signature look clearly accented their unique personalities. I love how each woman used fashion to accentuate this.