Jena Malone's Catching Fire Red Carpet Style | Pictures
The Fashion Odds Are Ever in Jena Malone's Favor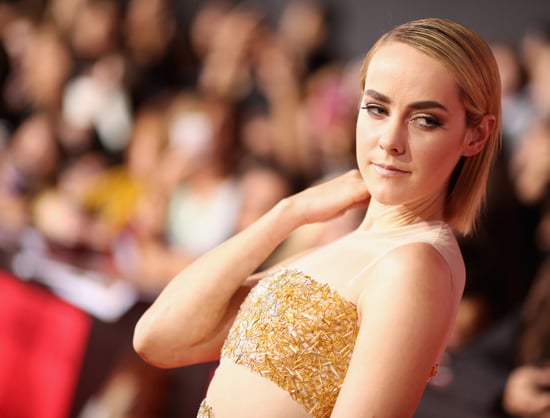 No one is doing it better right now than Jena Malone. We mean no disrespect to her Hunger Games costars Jennifer Lawrence and Elizabeth Banks, who served us more over-the-top high-fashion glamour than we could shake a stick at during the promotional tour for Catching Fire, which debuted in theaters worldwide today. But over the course of the past few weeks, Malone has suddenly turned into this flawless rare bird of fashion, and attention must be paid.

There are a few things going on here. One of them is that Malone just looks like she's having the most fun in the world with what she's wearing on the red carpet. She has yet to subscribe to a signature look — and that's perfectly OK.
See more reasons why we love Malone's red carpet style.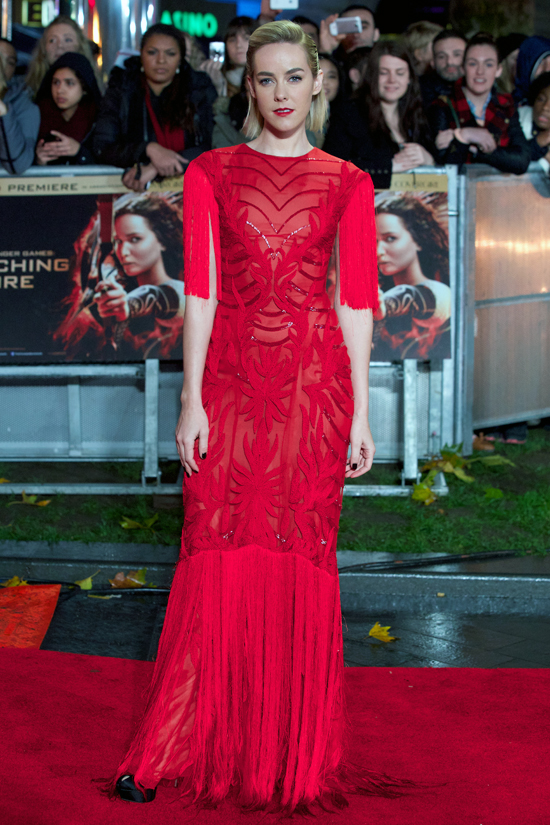 She can be ladylike and ultraglamorous one day, like she was in the red Monique Lhuillier gown she wore to the London premiere . . .
. . . and then bare, like, all of her skin the next, as with the Jaimie Alexander-esque Nicholas Oakwell couture dress she chose for the Los Angeles premiere.
She's also an intelligent dresser. So few actresses consider how their gowns will look against a step-and-repeat, but the demure Valentino dress Malone wore at the New York screening definitely stood out against all that red.

We also can't help but respect that she doesn't mind whether or not she's wearing a well-known designer. We didn't know much about designer Dora Abodi before Malone wore one of her dresses to an event for the film in Toronto — but we're glad she did. Malone even proved she could move in it by balancing a box on top of her head.
Even when she's not on the red carpet, Malone comes to play. The blue, gray, and white Tanya Taylor ensemble she wore to a taping of Good Morning America was so good it inspired our work wardrobes, and the slinky black dress she donned for an appearance on Late Night With Jimmy Fallon also had us singing her praises.
Now you might be thinking: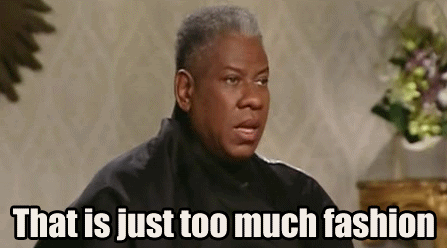 But as far as we're concerned, Malone is crushing it in a way that no other actress on the red carpet is right now. And we simply can't wait to see what she wears next.