Jenna Dewan Style Interview and Fashion Pictures
Jenna Dewan on Channing Tatum: "He Has Good [Fashion] Advice!"
Actress Jenna Dewan stopped by the LA book-launch party for Sh*t Girls Say — she wore a white Tibi dress with a sparkly Dannijo necklace — and chatted all about fashion with us. The actress told us her favorite Fall trends she's excited to rock, the one item she always reaches for when she wants to feel special, and whether or not husband Channing Tatum gives good fashion advice! Find out what she told us, and then shop her favorite pieces to get her spunky look.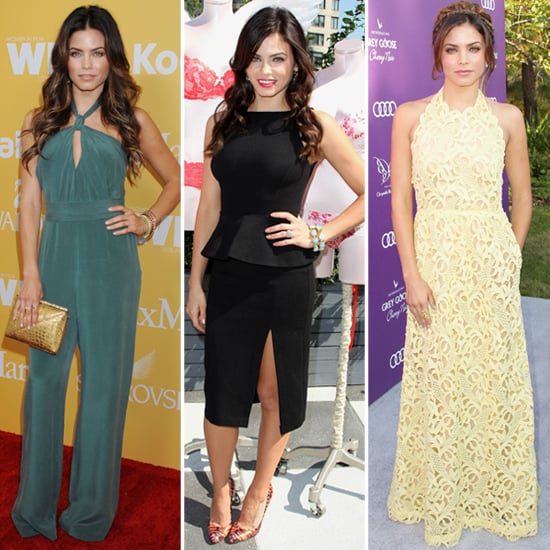 CelebStyle: How would you describe your personal style?
Jenna Dewan: I would say sexy and romantic.
CS: Your husband is a stylish man himself; does he have any input in your personal style at all?
JD: Yeah, I mean, he'll definitely tell me if he likes something or doesn't like something. He has good advice.
To hear more from Jenna,
CS: With Fall here, is there anything in particular that you're spying or looking forward to wearing?
JD: I'm really loving the embellished, brocade sort of tops and that Indian-inspired sort of embellishment.
CS: When you want to feel extra special and look glamorous, what's the one piece that you always reach for?
JD: Either a really big pair of vintage earrings, kind of funky; they actually look like chandeliers. That kind of dresses-up jeans or a t-shirt. Or red lipstick.