Jennifer Lawrence Dior Dresses | Pictures
Help Us Choose Jennifer Lawrence's Best Dior Premiere Look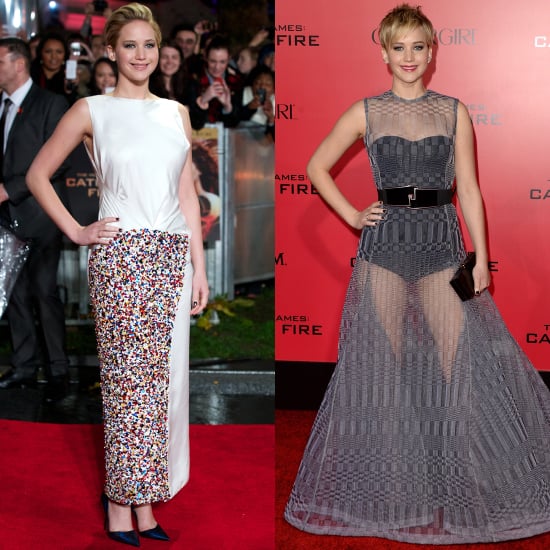 Like peanut butter and jelly, Jennifer Lawrence and Dior are a match made in heaven. The Hunger Games: Catching Fire star has been wearing the brand's gowns for most of her promotional events for the film over the past couple of weeks. In honor of the movie's release today, we've narrowed them down to our four favorites — and we can't decide which one she looked best in.
The white, beaded gown she wore to the London premiere was stunning, but so was the sheer, attention-getting confection she donned for the Los Angeles event.
Meanwhile, the yellow dress she slipped in to for the Rome Film Festival premiere was classic and warmed our hearts, and the blue gown with sheer paneling she wore in Madrid was so modern and cool that we're still thinking about it.