Jennifer Lawrence Hunger Games Catching Fire Paris Premiere
Jennifer Lawrence Goes Dark in the City of Light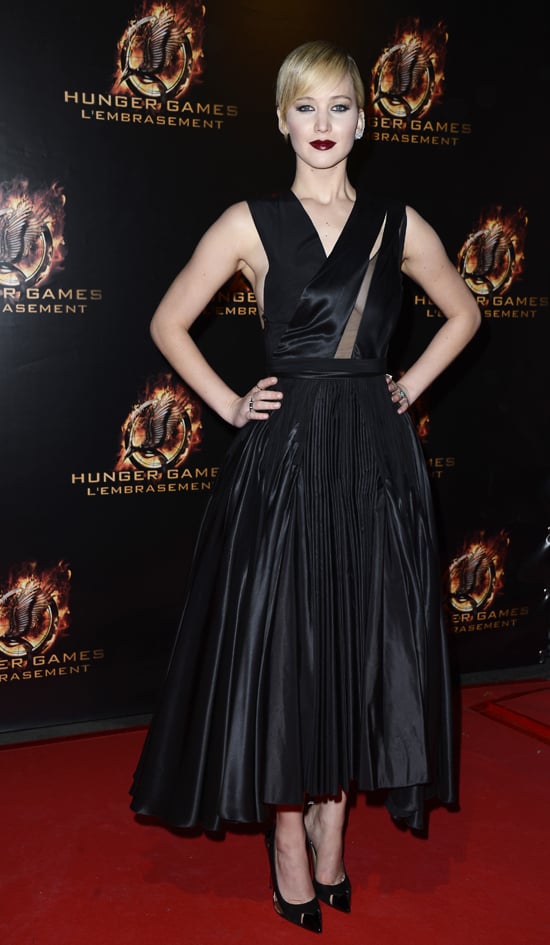 If you're going to Paris, you've gotta be chic — and Jennifer Lawrence certainly stepped up to the fashion plate at the premiere of The Hunger Games: Catching Fire in the City of Light.
Lawrence chose a dramatic black Dior couture dress with a sheer panel on the bodice and a full, pleated, tea-length skirt for this red carpet, adding to the bevy of strong looks she's pulled out for this promotional tour. She accessorized with Christian Louboutin slingbacks, a sparkly ear cuff (which was on full view thanks to her recent haircut), and a dramatic, dark lip color.
Click here for a closer look at Lawrence's semirevealing dress.