Jessica Alba at Baby2Baby Gala
Jessica Alba, Nicole Richie Show Us How to Brighten Up Black Tie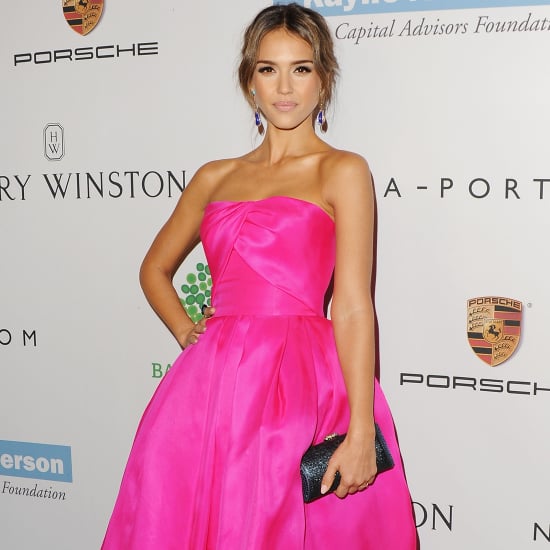 At last night's Baby2Baby Gala, event chair and brand ambassador Jessica Alba showed how to stun with color when she turned up in a bright pink dress. But she wasn't the only celebrity to fete the charity in style. Jessica presented Drew Barrymore with the Giving Tree Award that evening. Click to see the event's most stylish looks from Nicole Richie, Jamie King, and more.
Rosie Huntington-Whiteley
Rosie Huntington-Whiteley amped up the sex appeal in a burgundy, one-shouldered Isabel Marant dress whose ruffles were complemented by embellished sandals.
Jamie King
Jamie King shimmered in her silvery dress, which she boldly paired with flat sandals.
Nicole Richie
Fellow board member Nicole Richie opted for a crop top to match her colorfully striped skirt.
Jessica Alba
Jessica Alba packed a color punch with her hot-pink gown, which she complemented with a black clutch.
Drew Barrymore
Drew Barrymore paired her soft floral dress with coordinating heels and a metallic bag.