Jessica Pare Dress at Emmys 2013 | Pictures
Are Jessica Paré's Shoes the Star of the Show?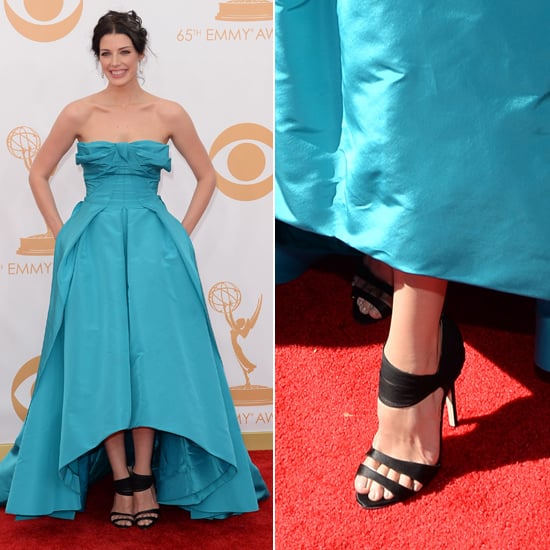 When Mad Men's Jessica Paré got dressed for tonight's red carpet, her look was truly head-to-toe fabulous. While the actress's bowed Oscar de la Renta gown was stunning, the designer's ladylike heels couldn't be missed. That accessory moment was no coincidence — a heel-highlighting hem ensured they got the attention they deserved.
Vote in all of our Emmy Awards polls here!