Jessica Simpson to Launch Fine Jewelry Fall 2011
Jessica Simpson Launches Fine Jewelry This Fall
Lucky magazine is one of our favorite shopping sources, and we're thrilled to share the latest news from our friends at Lucky!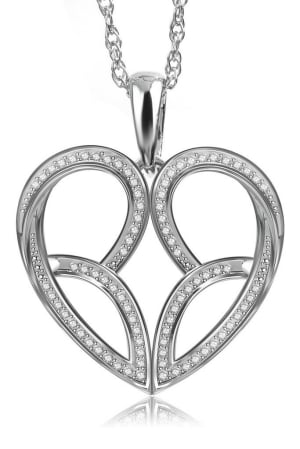 After years of successfully manning an empire of casual clothing and accessories, Jessica Simpson is branching into new territory: fine jewelry. Simpson's "Diamonds Are a Girl's Best Friend" line arrives in nationwide Zales stores this October and offers wallet-friendly keepsakes at any budget. Priced between $79 to $999, the collection boosts an array of options in gold, silver and diamonds (or a combination of the three). Given the on-trend and affordable options we've come to expect from the singer, we can't wait to see what she turns out this time. If this sweet little white gold and diamond heart pendent is any indication of what's to come, we're totally on board. What do you think? Will you be shopping Jessica's new jewelry line? [WWD]
For more fashion and style from Lucky, here are more Lucky stories.

Related links:
Cute Outfit of the Day
Shopping For Tights: Get Excited!