Jingle Ball Red Carpet NYC 2013
What Exactly Was the Dress Code For Jingle Ball?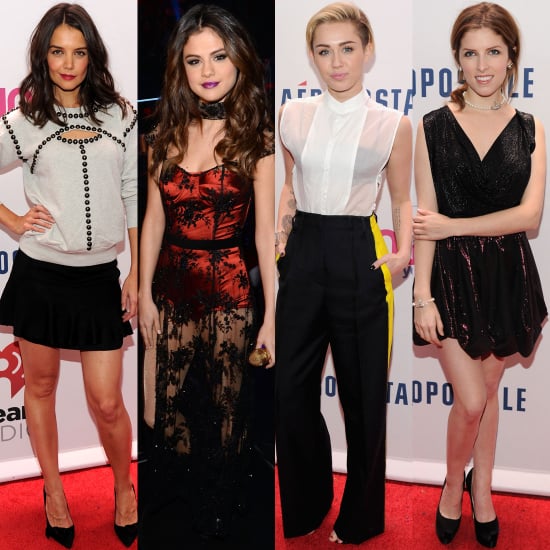 Taking a peek at the attendees at tonight's Jingle Ball concert in New York City, it seemed like anything went — wardrobe-wise, at least. You had Katie Holmes in a black miniskirt and studded Isabel Marant sweatshirt, while Selena Gomez vamped it up in a red satin bodysuit with a black lace overlay (though, to be fair, it was the singer's getup of choice for her stage performance). Miley Cyrus continued her recent demure streak, wearing wide-leg trousers with a strip of yellow up the side and a sheer white blouse; and Anna Kendrick picked a sparkly, New Year's Eve-ready minidress and pearl choker.
Could these four get any more different? With such varied looks, we think picking your favorite of the night should be easy. Vote below, and let us know whose outfit you most approve of.