Joan Smalls Interview at Fashion Week 2011
Joan Smalls Talks Fashion Week Survival and Fall Obsessions at FNO!
At last night's David Yurman fête, we caught up with the gorgeous Joan Smalls — one of our favorite fab faces and the face of Yurman's Fall '11 campaign. Between bites of mini-cheesecake and black and white cookies, Joan shared a few bits of fashion week survival strategy, her favorite part of the week, and what she's toting from show to show.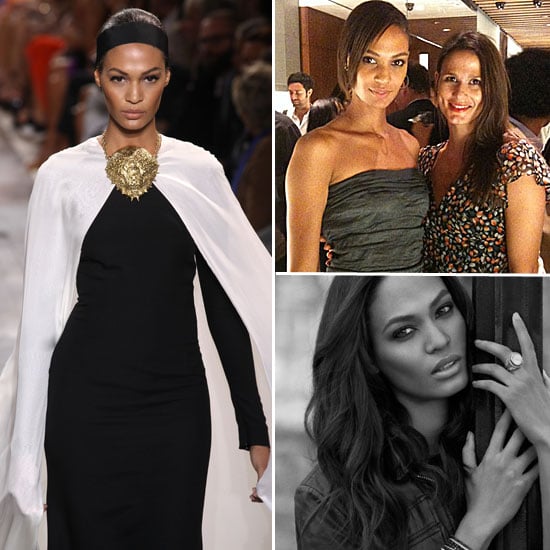 On fashion week prep: Get a lot of sleep, I drink a lot of water, go to the gym, make sure you're strong enough to walk down that runway.
Favorite thing about fashion week: Those 30 seconds on the runway. That's your time to shine, that's your time to show the beautiful garment that's been created for so long. I think that's the one moment that excites me the most.
Fashion week indulgence: Chocolate.
Off-duty style: Casual, classic-chic always. Sometimes funky depending on my mood — like tonight, I'm wearing flats with a dress because it's FNO, and I need to be comfortable.
Inside her bag: Some heels, portfolio, my makeup wipes from Estee Lauder — cucumber, which is good, because after all that rubbing and scrubbing all that makeup on your face, it cools your face down before you get more makeup applied, which is pretty essential . . . and, cell phone.
Fall fashion obsession: I just got my new fashion obsession: a Givenchy jacket with the panthers and the orchids. I'm waiting until it gets cold, so I can finally use it.

Photo courtesy of David Yurman