John Galliano's Dior Salary Revealed in Court Hearing
How Much Was John Galliano Making at Dior?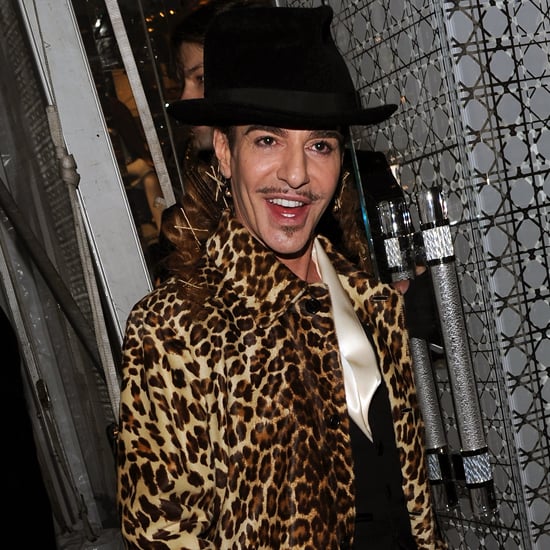 John Galliano's lawyer won't specify just how much money in damages the designer is seeking in his lawsuit against Dior, but new information about his salary indicates it's going to be a fairly sizable sum.
"He was at the company for a long time and he had a big salary, so the sums demanded will necessarily be high," said Galliano's lawyer Chantal Giraud-van Gaver after the first hearing in his employment dispute against the company on Monday.
Just how much was Galliano making? Papers filed for the hearing revealed the designer was being paid a $1.3 million annual salary, on top of variable compensation (which means bonuses and stock options) as high as $900,000. Dior also paid him a percentage of its annual increase in sales and gave him an annual clothing allowance of $38,850, as well as a grooming budget for personal appearances of $77,700.
At his eponymous label, Galliano earned a salary of $2.6 million a year and a clothing allowance of $90,650. Galliano also acted as a consultant on catwalk shows, ad campaigns, and websites through a company he owns called Cheyenne Freedom, which was paid "hefty" fees. All told, in a good year, Dior could easily spend over $5 million on Galliano's salary and benefits.
When Galliano originally filed the suit in August, he was believed to have asked for over $18 million in damages, but WWD asked Giraud-van Gaver whether a figure approaching $8 million wasn't more accurate.
"If you add it all up, then probably yes, because if you are earning more than €3 million (over $4 million at current exchange) a year and you add severance pay on top, it quickly adds up," she said.
The Labor Relations Court that presided over Monday's hearing has yet to decide whether it can treat Galliano's case as a simply employee/employer dispute because of the nature of his relationship with Dior. The company's lawyer Jean Néret said Galliano was "no ordinary employee. In fact, I would go as far as saying he wasn't an employee at all," he said. "The complexity of his various contracts is sharply at odds with the image of a poor, defenseless employee which the opposing party is trying to project."