John Galliano Fired from Christian Dior for Anti-Semitic Statements
Should Dior Have Fired John Galliano?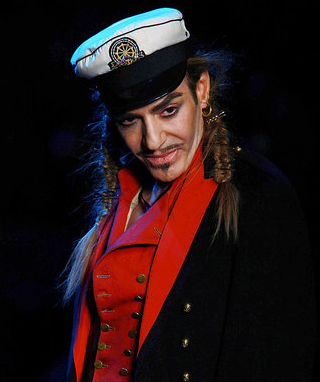 After a video surfaced of an inebriated John Galliano making anti-Semitic remarks to neighbors at a Paris café, Christian Dior announced today that it had initiated proceedings to fire the designer, just over a week before the Christian Dior Fall 2011 show. According to WWD, Christian Dior released a memo condemning the statements made by Galliano, calling his behavior "odious."
Natalie Portman, who is currently the face of Parfums Christian Dior, said in a statement she was "deeply shocked and disgusted." Portman continued, "In light of this video, and as an individual who is proud to be Jewish, I will not be associated with Mr. Galliano in any way." The French house plans to proceed with its show during Paris Fashion Week next Friday. This is shocking news, as John Galliano has been the designer for Christian Dior since 1996. What's your opinion on these latest events? Did Christian Dior do the right thing in firing John Galliano?