Will John Galliano Stay at Oscar de la Renta?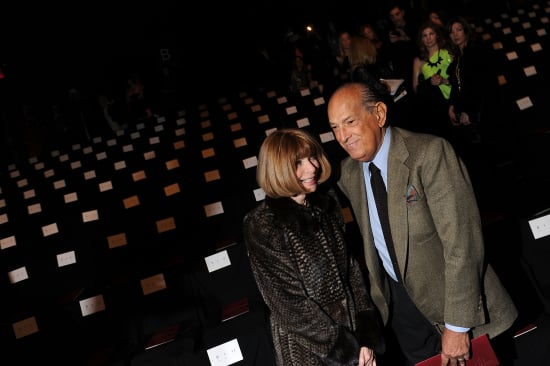 John Galliano's stint working in Oscar de la Renta's studio might just be extended into a full-time job — if Galliano wants it, that is.
"I would love for him to stay," de la Renta told The Cut in an interview. "Will he? I cannot tell you that today because we haven't gone that far in really discussing it. The fact is, we work very differently in New York than in Paris. It's night and day. We work at a much faster pace. So the answer is we don't know. We're still exploring."
But Galliano has had a little bit of time to adjust to the pace of an American fashion house. De la Renta shocked the industry in January when he welcomed Galliano to his studio on a three-week residency, later revealing that Anna Wintour asked him to bring Galliano in. He says the former Dior designer has had an impact on his Fall 2013 collection, which will be presented tomorrow.
"I like hearing what he thinks should be changed and improved about each piece that we are showing in the fall collection. I am not a loner," he said. "In fact, my Achilles' heel is being alone. I've said that when I am designing a collection, I wish the Virgin Mary would sit next to me."