Jonathan Saunders For Smythson Accessories
Jonathan Saunders For Smythson Is Finally Here
Lucky magazine found some seriously adorable accessories from Jonathan Saunders and Smythson. We're thrilled to share this fabulous story from our friends at Lucky!


While you can't shop Jonathan Saunders's Spring collection for a few more months, you can nab a piece from his collaboration with Smythson right now.
The color-blocked notebooks and iPad cases arrived on Net-a-Porter yesterday and have had us drooling for a solid 24 hours. With their Mondrian-inspired designs, they're sure to spark your latent need to get organized. (You know, kind of like how cute gym clothes drive us to work out.)
Shop them here while we try to decide on the best color combo (coral and tan? green and blue?).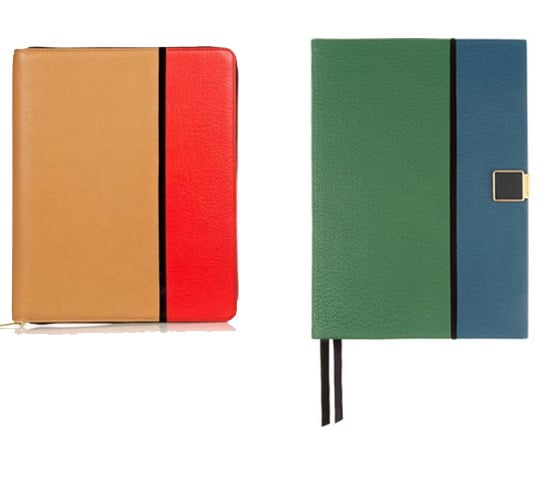 For more fashion and style from Lucky, here are more Lucky stories.
Related links:
50 Jeans Under $50
What Miranda Kerr and Doutzen Kroes Are Buying For Fall