Joseph Altuzarra Interview
Joseph Altuzarra Talks Resort '12, His Holiday Wish List, and Why He Loves Parka Coats
Joseph Altuzarra is one of the coolest, most talented new designers out there right now — as evidenced by his 2011 CFDA/Vogue Fashion Fund win just a couple nights ago. He has quickly become known for his sexy, utilitarian take on feminine dressing, and his uncomplicated approach to separates. For Resort, Altuzarra went slightly conservative, but still youthful giving off a polished, French insouciant vibe — punctuated by short formal dresses, cropped, shrunken day jackets, and sleek, feminine skirt suits. We viewed the line during a sit-down brunch hosted by Neiman Marcus San Francisco and the designer, and we were delighted to see the sweet, classic-cool pieces up close and personal.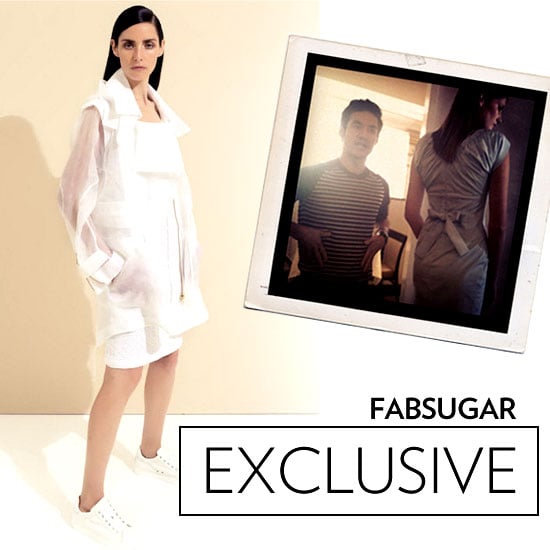 FabSugar: What's your favorite part of this collection?
Joseph Altuzarra: The eyelet! We did a lot of classic eyelets from Switzerland that are hand-embroidered, and also some really cool digital eyelet prints and knit eyelet pieces as well. Putting together the moodboard, we knew we wanted to do a ton of eyelet, and overall wanted a very St.-Tropez, Brigitte Bardot feeling. We also injected a '90s vibe into it, because we wanted it to have a connection to Fall as well. Resort is much more tied to what the customer wants, and because there isn't a show you can design less editorially, and more commercially — which is a great thing.
Find out more about the collection, as well as Joseph's Winter party dressing tips and what's on his holiday wish list when you keep reading.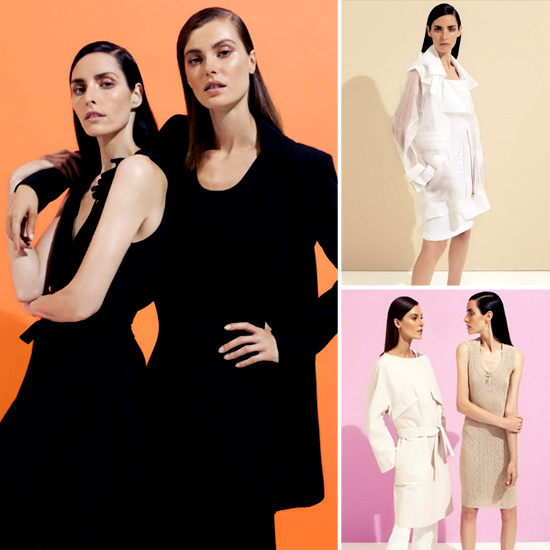 FS: Since we're now in Winter, what are your some of your holiday party season style tips?
JA: I'm really big right now into a parka for evening; like a parka over a slipdress or cocktail dress. It's very Kate Moss in the '90s, really sensual and raw, but still feels very modern. I think the most interesting way to do luxury is to have it also be a little worn in, and not too polished.
FS: So if a woman can only buy one new coat this season, it should be a parka?
JA: Definitely. I think that's how women really dress; I don't think today that you would go out and buy a cocktail dress and then spend all day looking for the coat to match it. The parka is really utilitarian, it keeps you warm, it's waterproof, it's windproof — but it's also a great-looking garment.
FS: Agree! What's on your holiday wish list? What do you want, and what are your go-to goodies to give out?
JA: Growing up with my mom and brother, we always made stuff for people — so I'm a big believer in handmade. I do a lot of drawings of my friends and frame them and give them as gifts. I'm also a big baker; I bake for my team, and I put them in nice jars — it's very Martha Stewart. As far as what I would want to get. . . I just moved into a new apartment [in TriBeCa], so I would love to get a really beautiful wingback chair for my bedroom, either in leather or calfskin or something really nice. When someone gives you a piece of furniture or something for your home, you often keep it forever and really cherish it.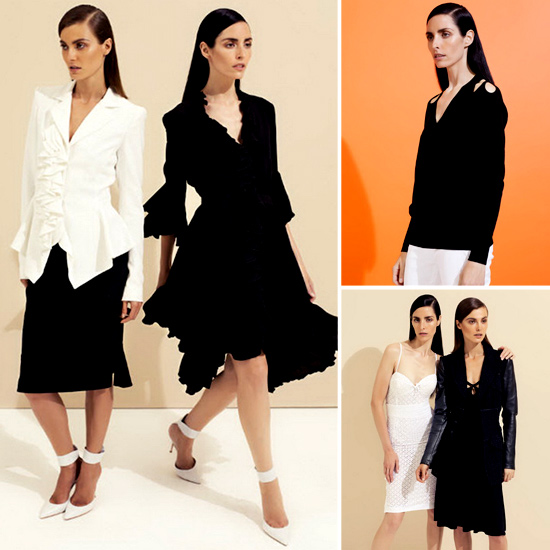 FS: Would you ever do anything relating to home?
JA: Totally. I think that's one of the most exciting things for me to do next — I really love collaborating with people, and home would definitely be high on my list. I think a collection of textiles would be really fun, or dishware.
FS: Some of your prints would look great on pillow covers or blankets. . .
JA: Yes! I was just thinking that some of the tropical prints [from Spring] would be so cool to do in a pillow.
FS: I would buy that. So, you obviously have a great celebrity following. Is there anyone you'd like to dress that you haven't yet?
JA: I really wanted to dress Emma Stone, and we did, so that was amazing for me. I also really love Julianne Moore; I would love to dress her. She's super talented, and you can tell that she really picks her clothes — her style is so dynamic, and I think she'd look really great in some of the new pieces.