Juicy Couture Founders Trying to Buy Their Brand Back
Can Juicy Couture's Founders Take Their Brand Back? 5 Designers Who Did It Right
You can take the girl out of the velour tracksuit, but apparently you can't take the tracksuit out of the girl. Rumor has it that the founders of Juicy Couture, Pamela Skaist-Levy and Gela Nash-Taylor, are trying to buy the brand back from its current owners. It's been 10 years since they sold it to Liz Claiborne — now called Fifth and Pacific Co. — but according to financial statements obtained by WWD, the two designers are working with private equity firms on a plan to bring the label back under their control.
If they do make a successful return to the brand, Skaist-Levy and Nash-Taylor would have a very busy schedule: they started another line, called Skaist-Taylor, just last year. But it certainly wouldn't be the first time a designer came back to a brand they loved after spending time on other projects. A look at five designers who made their own comebacks work, here.
Jil Sander


Sander might be the queen of leaving and returning to her own brand, having done it twice since the turn of the century. Sander famously left in 2000 after coming to creative disagreements with her boss, Prada Group CEO Patrizio Bertelli. She was persuaded to come back again in 2003, but left again in 2004. She returned once more in 2012, replacing outgoing creative director Raf Simons.
Diane von Furstenberg


After von Furstenberg won fame for her wrap dress in the early 1970s, she started licensing her name to other product categories. She walked away from her brand for a few years and even started a small publishing company in 1986. But in 1997, von Furstenberg made a triumphant return and reintroduced the wrap dress through an exclusive deal with Saks Fifth Avenue.
Hedi Slimane


Slimane didn't found Saint Laurent, but he did join the brand and leave long before he became its creative director. He worked on its menswear line from 1996 to 1999, then went on to work on Dior's menswear line from 2001 to 2007. In 2012, after Slimane had been working as a photographer in Los Angeles for a few years, Saint Laurent announced it had hired him back — this time as the driving force behind the brand.
Coco Chanel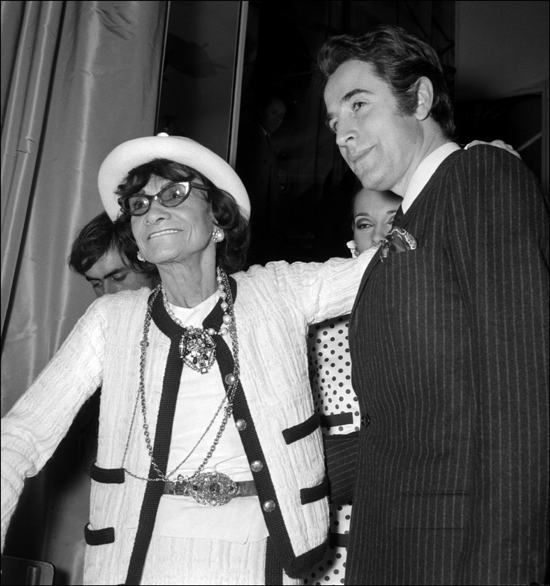 Coco Chanel shut the doors of her Paris atelier at the beginning of World War II and opened them again in 1954. When European critics — who at that point were used to Dior's New Look — saw Chanel revive her straight skirts and cardigan-inspired jackets, they were less than enthused. But American Vogue called the designer fashion's "lone rebel," and featured her new designs in its March issue.
Pierre Cardin


Like von Furstenberg, Cardin's empire expanded with licensing across a variety of categories, but he showed regular runway collections from 1950 until the early 1990s. In 2010, Cardin came back to the runway with a massive fashion spectacle, during which he showed more than 200 looks.