Kanye West APC Collaboration
Kanye For A.P.C.: Years to Make, Hours to Sell Out!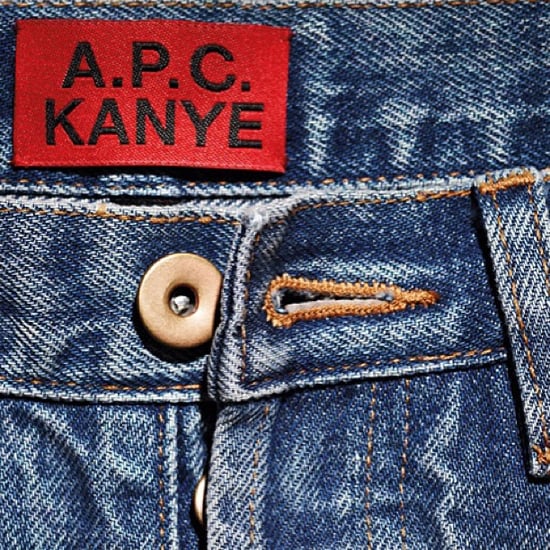 North West wasn't Kanye's only labor of love this Summer — A.P.C. and the fashion-forward rapper's capsule collection has hit shelves and sold out within mere hours of the July 14 debut (which was first confirmed on Instagram earlier this month).
Flying out the door and even crashing A.P.C.'s site, the collaboration wasn't a hit for lack of effort. In an interview with W, the Parisian label's founder and designer, Jean Touitou, told the magazine, "It took us two years to create just three items." Referring to their close working relationship, Touitou added, "Kanye has strong obsessions and wants to go in so many different directions — basically, he wants to redo the whole universe. When we finally finished this collection, I felt like, OK, if I made this happen, then I can achieve peace in the Middle East."
Placing his name on a notable list that includes Chloë Sevigny, Kate Moss, and, of course, Lindsay Lohan, Kanye is just the latest celebrity to tick off the "designer" box on his résumé. Adding a denim-centric line of jeans, hoodies, and tees to Kanye's credentials (which already include those $1,625 Giuseppe Zanotti heels), this foray into fashion wasn't his first, and we have a feeling it won't be his last!