Kanye West's Fashion Feuds Explained
Where's the Beef? Kanye West's Fashion Fights Explained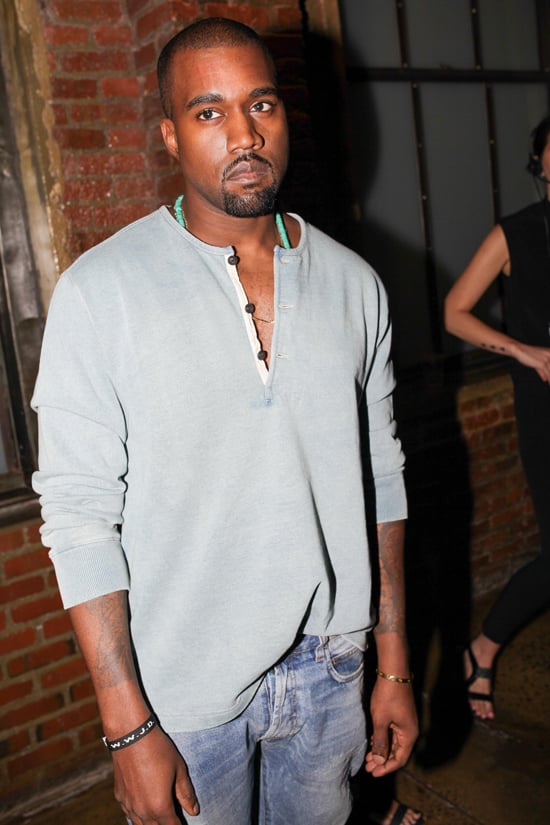 By now you've probably heard about Kanye West using his recent concerts and media appearances to air all his fashion-industry dirty laundry (pun intended). But do you know who he's complaining about when he makes these rants? Herein is a full explanation of everyone in the fashion industry West is mad at — and why.
Yves Carcelle and Bernard Arnault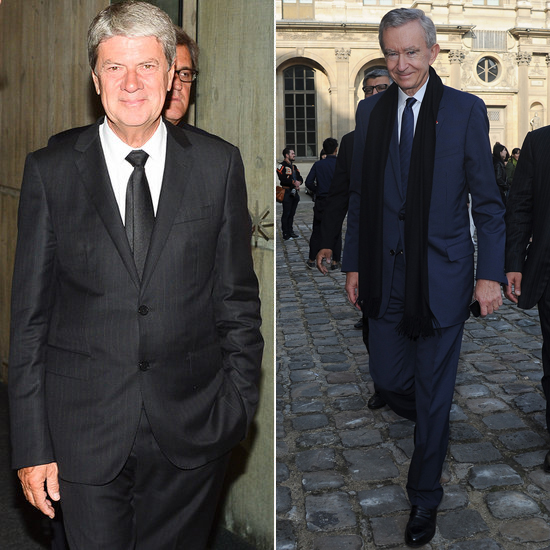 After Paris Fashion Week, West said he wouldn't work with Louis Vuitton, because it's too expensive — but that's not the only reason.
"While I was out in Paris, I wanted to meet with the head of Louis Vuitton, he said 'I don't understand why we need to meet with you,'" he said, referencing brand CEO Yves Carcelle, pictured above left. "I said, 'Let me explain to you why you need to meet with me.' Everybody in New York City right now don't buy any Louis Vuitton until after January — influence. They think that I don't realize my power."
West also called on the citizens of Atlanta to boycott the brand on Tuesday, when he said in a radio interview that Bernard Arnault — who owns Vuitton — didn't want to meet with him, either. "Everybody at the Louis Vuitton store in Atlanta — if you're black — don't go to Louis Vuitton today."
Francois-Henri Pinault
In the same interview, West also called out Francois-Henri Pinault — head of Kering, the company that owns Gucci, Saint Laurent, and Alexander McQueen.
"When Francois Pinault offered me a deal last year and then he took it away, and then he signed Alexander Wang to Balenciaga, and then he supported Christopher Kane. . . . That's only happened one other time in history, and that's when [Michael] Jordan was a third-round pick," West said.
Hedi Slimane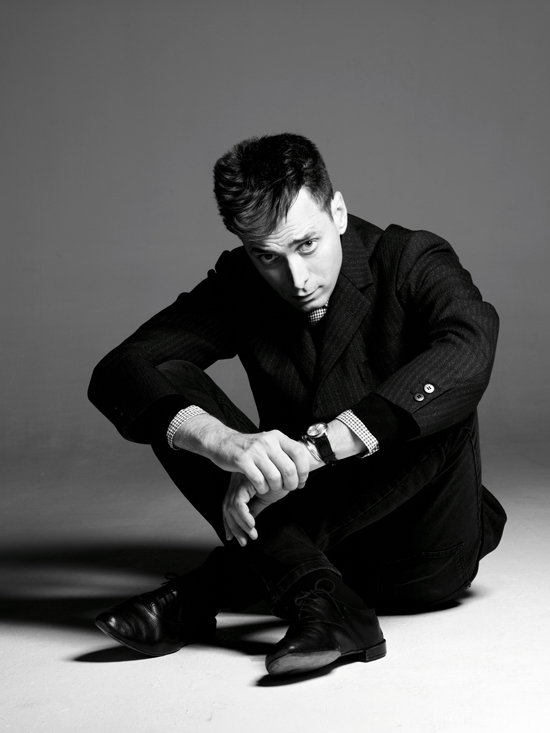 Nobody puts Kanye in a corner — but Saint Laurent creative director Hedi Slimane tried to once. West told crowds at a concert over the weekend that he was enthralled when Slimane was appointed at the French fashion house, but that Slimane told West, "You can come to my show, but you can't come to see Phoebe [Philo from Céline] and you can't come to see Riccardo [Tisci from Givenchy], that was odd. He tried to control me! He tried to tell me where I could go!"
Mark Parker
One of West's Madison Square Garden rants slammed Nike CEO Mark Parker for not releasing the rapper's Red October sneakers and hinted that West would cut ties with the shoe brand. In subsequent interviews, he also suggested Nike wasn't paying him appropriate royalties — which he needs to support his growing family — and announced that he would be partnering with Adidas, because the brand "finally let me get an opportunity to create."
"End of the day, it's cool to be cool," he said. "But people lining up for the Yeezus and Daddy not getting paid ain't gonna mean nothing to North 10 years from now."