Kanye West Unisex Clothing Line
New Intel on Kanye West's Unisex Clothing Line Emerges Ahead of Fashion Week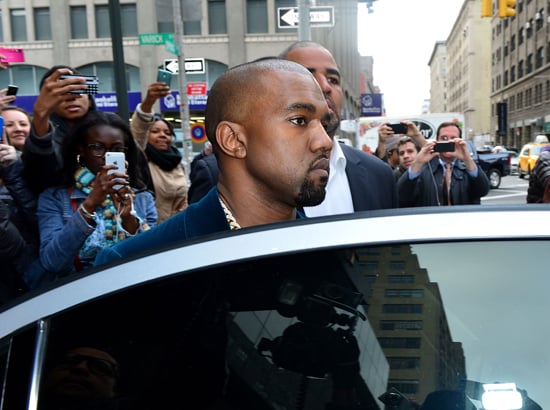 According to people who claim to know, Kanye West's much-talked-about unisex clothing line is about 60 percent finished — and it seems to be pretty wearable, too.
One source who spoke to The New York Post said the collection is "completely wearable and surprisingly cohesive," but another sniped that it resembles a "cheaper looking version of an old Rick Owens collection mixed in with his APC capsule."
The Post broke the news about the unisex line in July, shortly after West unveiled a collaboration with APC that included jeans, hoodies, and t-shirts. At the time it was believed that West would present the line during Paris Fashion Week, but another source says the excitement surrounding the birth of his daughter, North West, may have slowed down his design aspirations.
Whether he will show next month remains to be seen, but West is no stranger to staging shows in the City of Light. After negative reviews for his Spring 2012 collection and lukewarm comments for his Fall 2012 collection, West decided not to stage a show for Spring 2013.
Unisex clothing lines can be tricky to execute, but they've been popular among celebrities in recent years. Chloë Sevigny presented a "men's unisex" clothing line in 2009, and Jennifer Farley of Jersey Shore fame had plans to create a unisex line in 2010.