Karl Lagerfeld Cheaper Karl Collection on Net-a-Porter
See More Images of Karl Lagerfeld's Upcoming Lower-Priced Karl Line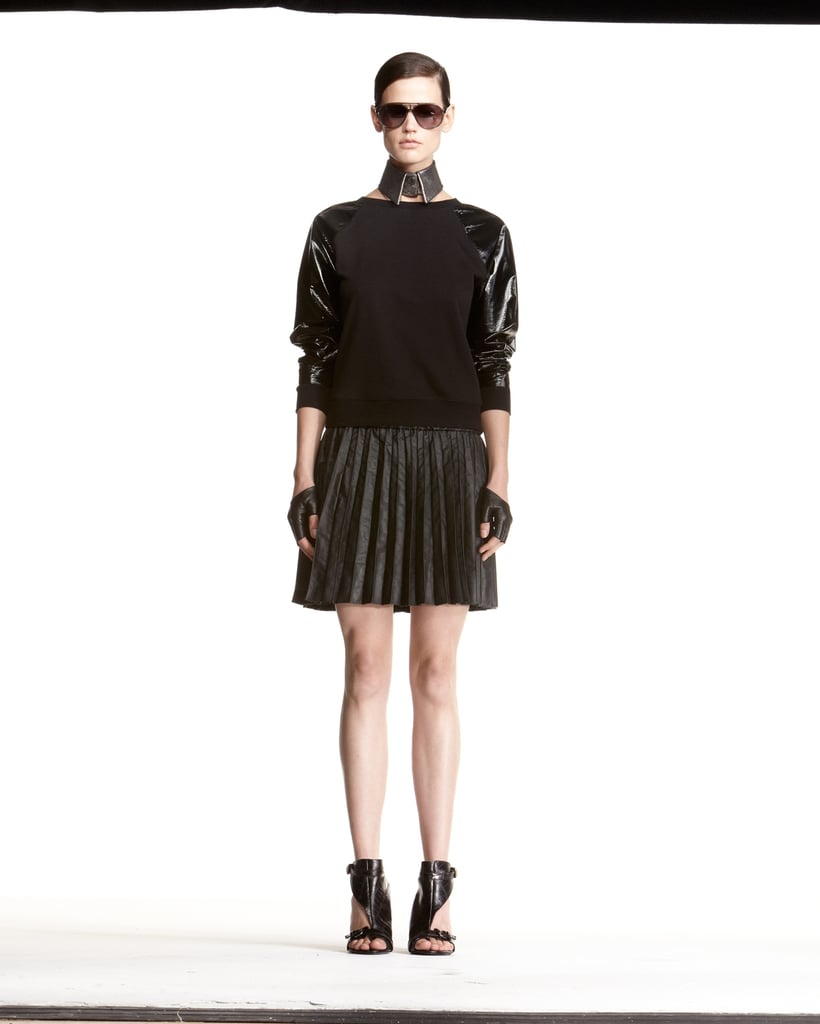 0
See More Images of Karl Lagerfeld's Upcoming Lower-Priced Karl Line
>> We've seen a video teaser of Karl Lagerfeld's upcoming lower-priced Karl line, now, a few more looks — and details — have been released.
The collection, which launches Jan. 25 exclusively on Net-a-Porter for the Spring 2012 season, includes over 70 pieces (including pants, sweatshirts, skirts, shirts, dresses, t-shirts, shoes, and bags) in black, white, gray, silver, burgundy, and pink. Prices range from $50 for a canvas bag embellished with a cameo of Karl Lagerfeld's profile to over $1,000 for some of the leather pieces.
A few more detailed descriptions from the press release:
A sleeveless leather jacket is contrasted with a dress adorned with zippers.
A classic white shirt comes with a double-bib front in black coated cotton, and there are shirts with layered swimmer-back cuts.
Sportswear elements are evident, with some pieces boasting vinyl sleeves, athletic-inspired shorts, and rubber patches stamped with Karl's logo, reminiscent of a boxer's belt.
Also featured are shorts in heavy cotton with a buttoned fly and zippers on the thighs, as well as black wool pants with tuxedo stripes.
T-shirt dresses are draped in metallic-silk or cotton jersey, and there are also leather skirts, round-collar silk blouses, plunging zippered necklines on the back of short dresses, detachable collars, sequined skirts and dresses.