Karlie Kloss at Coach Store in Spain | Pictures
Frieda Pinto and Karlie Kloss Take Coach to Madrid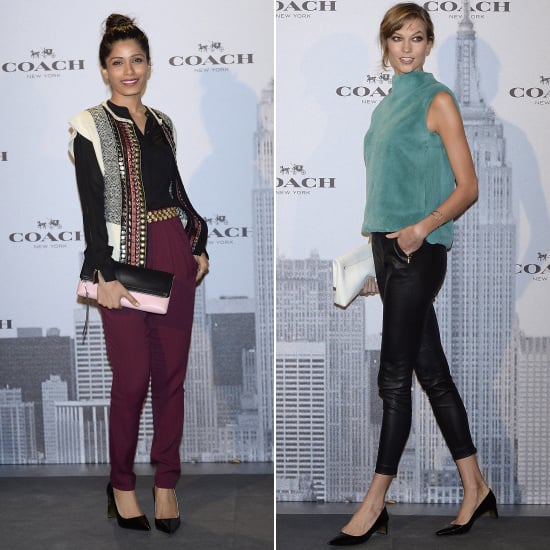 There's an old Spanish saying that suggests Madrid is the closest thing we have to heaven on Earth — and last night, Karlie Kloss and Frieda Pinto helped Coach bring that sentiment to life.
The Angel and the actress were on hand to help Coach open its new store in Madrid, and they both took different approaches to dressing for the red carpet. While Kloss opted for a fuzzy sleeveless sweater and sleek black trousers, Pinto pulled together an eclectic ensemble featuring maroon pants, a comfortable-looking black top, and a heavily embroidered vest.
Both looks certainly have their merits — but which look do you like best?