Karlie Kloss has nabbed a spot in our hearts due to her good looks, style sense, and apparent winsome attitude on life in general (plus, she's adorable in person! [1]). After paying attention to the outfits she puts together for both red carpet events and normal, girl-about-town outings [2], we have to say we're officially impressed. So much so, that we're willing to label her as this generation's Audrey Hepburn. Consider it for a moment: sylphlike, with a propensity for wearing skinny trousers cut above the ankle with ballet flats and simple, classic tops and jackets, we haven't seen anything so Audrey since, well, Audrey. For proof, scroll down.
Source: Getty / David Krieger / Bauer-Griffin [3]
Karlie Kloss in a Black Dress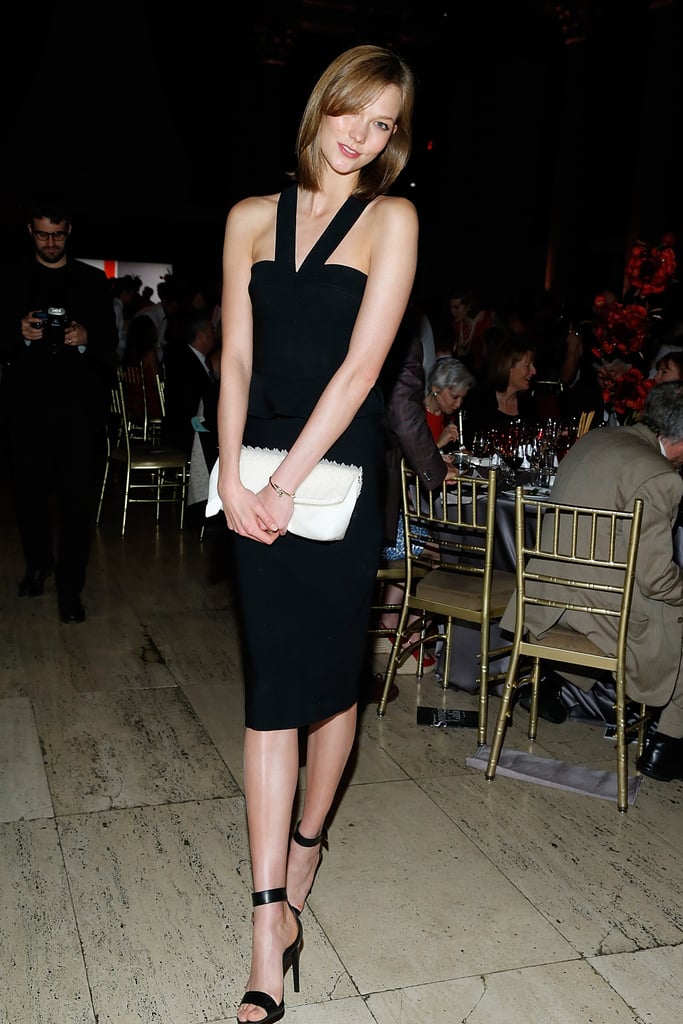 Audrey's most famous black dress was a little number you might've seen in Breakfast at Tiffany's [4]. While Karlie's likely had big fashion moments in an assortment of them, we can't help but love the look. It's simple, striking, and, above all, classic.
Karlie Kloss in Cropped Jeans and Ballet Flats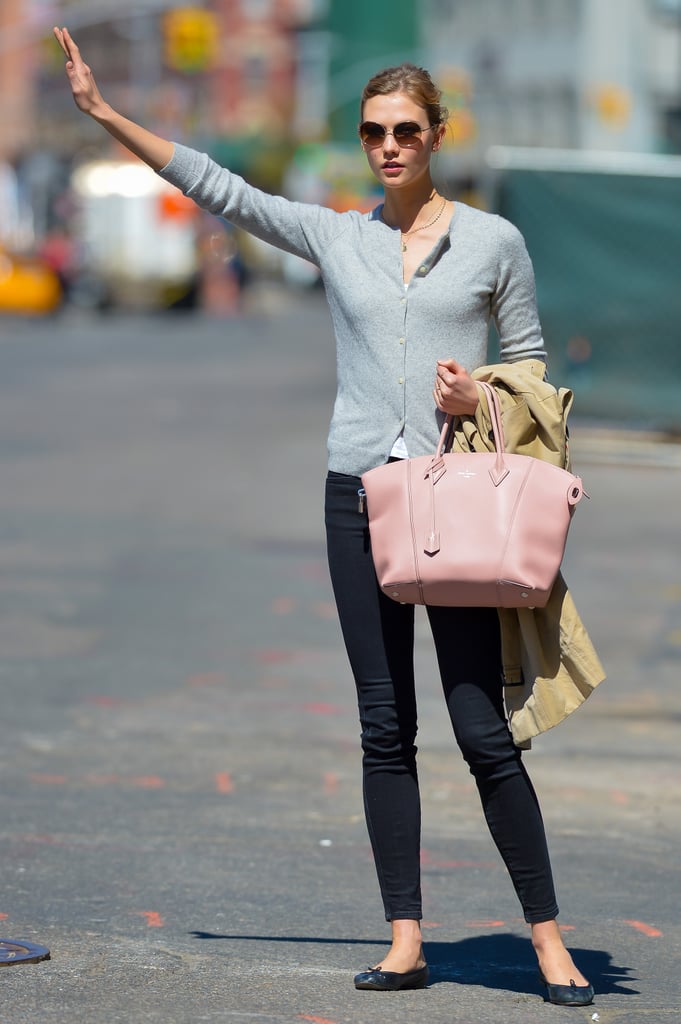 It was just another day for Karlie, who wore what's quickly become her uniform while hailing a cab in NYC. Ankle-length black skinnies, ballet flats, and a light-gray cardigan made for the perfect Spring outfit.
Karlie Kloss in a Poncho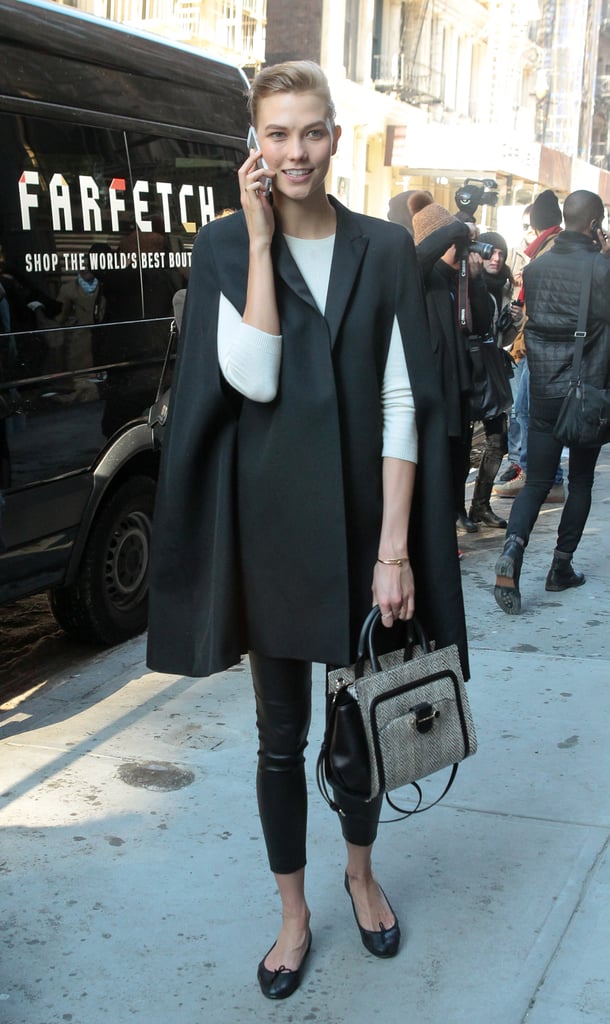 The chicness that comes with a poncho creates an elegance that Ms. Hepburn was no stranger to. Every single piece on Karlie, right down to the top-handle satchel, is something we could imagine coming straight from Audrey's closet a few decades prior.
Karlie Kloss in Cropped Jeans and Ballet Flats (Again)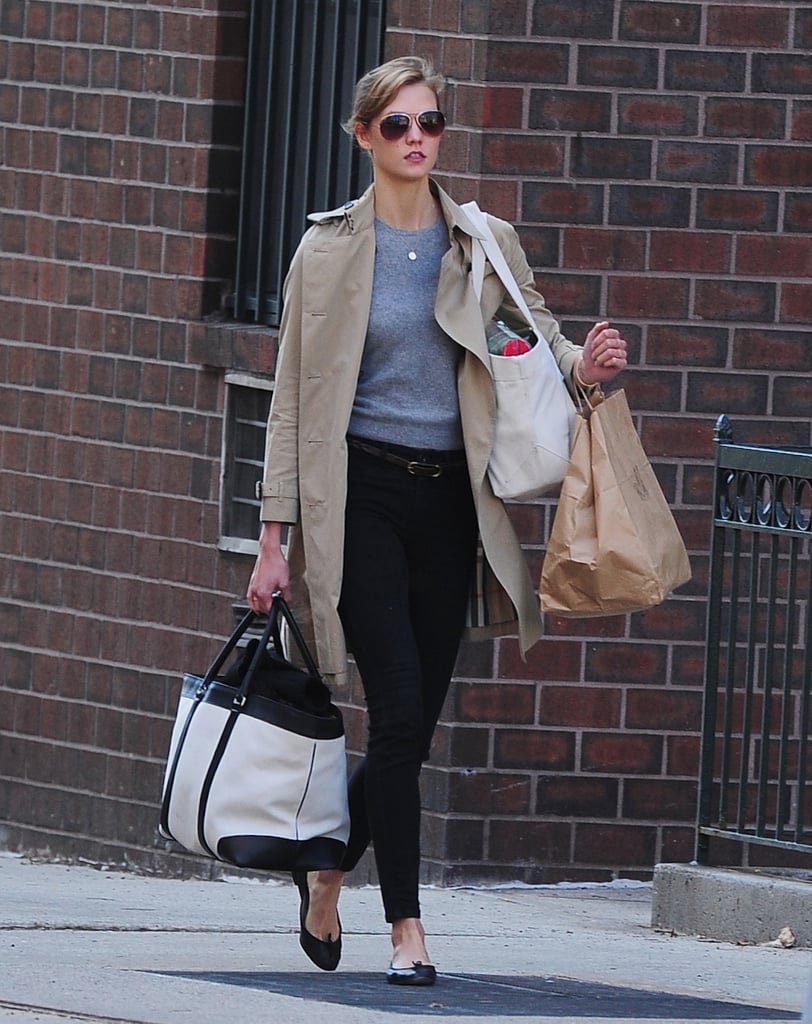 For running errands, an Audrey disciple would never give in to the lure of workout leggings and sneakers. The easy outfit Karlie put together, mixing black skinnies, flats, and another gray sweater, was just as comfortable for running around in but looked heaps more polished.
Karlie Kloss in a Striped Shirt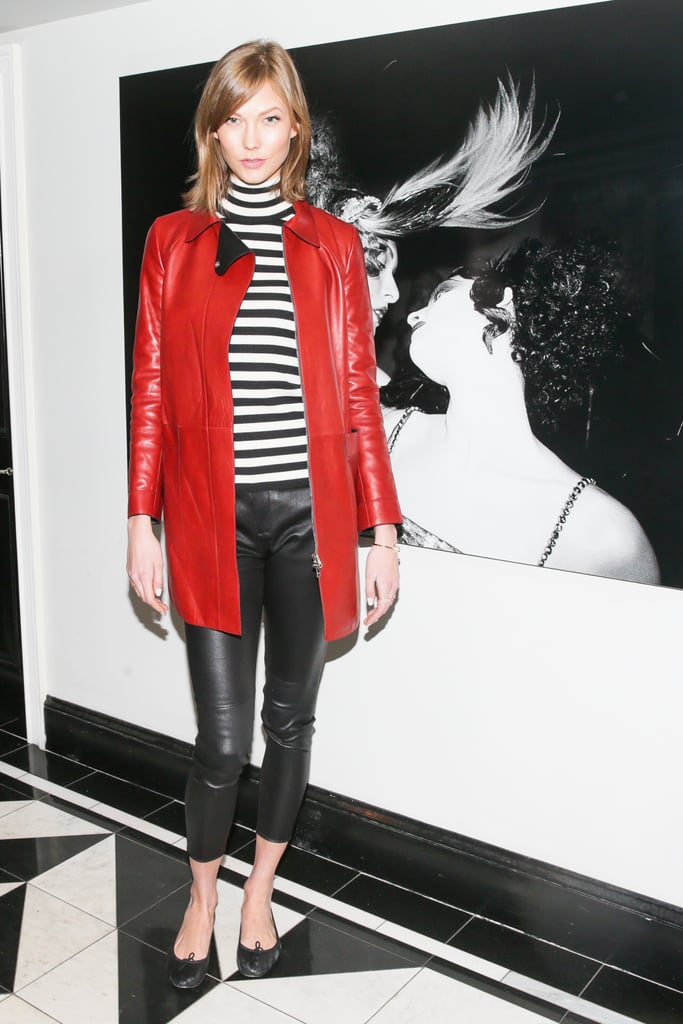 Ever since Audrey Hepburn became one of the earliest supporters of the striped shirt, it's only gained in popularity and footing. What to pair it with? Do like Audrey (and Karlie) and wear atop cropped pants and skimmers.
Karlie Kloss in a Turtleneck and Blazer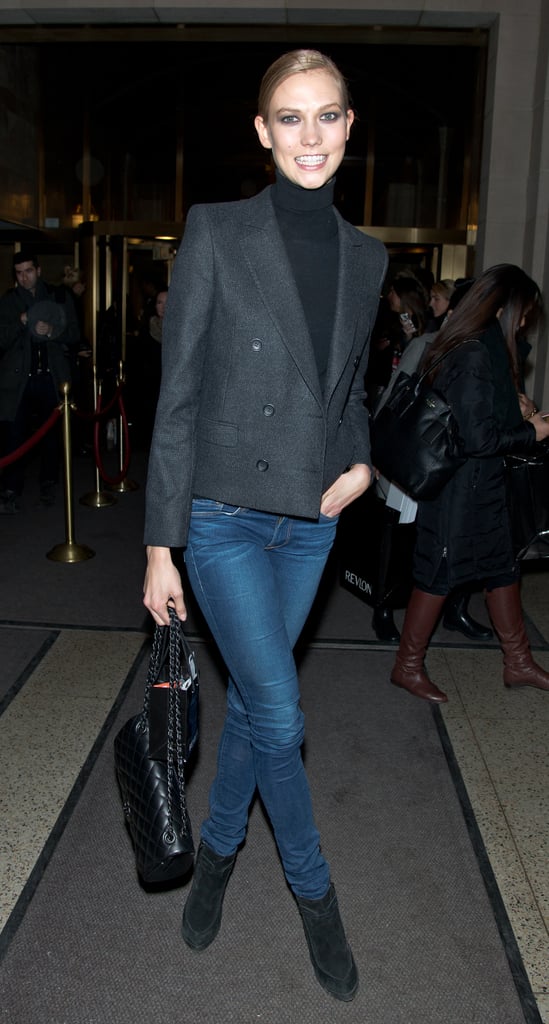 The slim pants, turtleneck, and blazer trio Karlie wore this past Winter was the sort of classic outfit Audrey Hepburn lived in.