Karlie Kloss Too Famous For the Runway
Karlie Kloss Can't Book Runway Shows Because She's "Too Famous"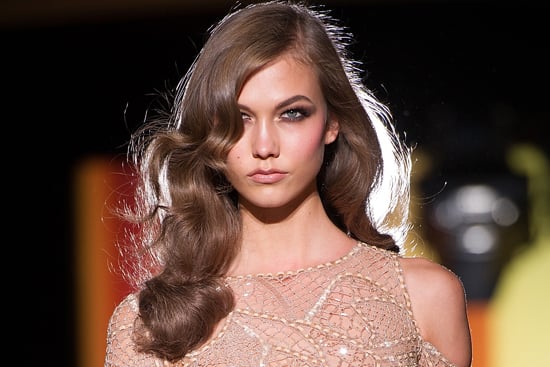 If you think you're going to see a lot of the transcendently beautiful Karlie Kloss on the runway come Fashion Week, think again. The burgeoning supermodel says her notoriety sometimes prevents her from getting on the catwalk.
Vanity Fair asked Kloss, who turned 21 recently, what excuses designers give her when they don't book her for shows. 'You are too famous," she told the magazine with a roll of her eyes. "No one will pay attention to the clothes."
Talk about irony: if Kloss's star has risen too far and shines too brightly for the runway, it's because she was all over the runway at the beginning of her career. Luckily, there are still a handful of designers who aren't afraid to let Kloss — and her signature walk — saunter down their runways. Below, a look at some of the notable Fall 2013 shows Kloss walked in.