Kate Bosworth Attends the Gorgeous and Green Benefit For Global Green USA in Phillip Lim Zipper Dress
Fab Blab: Kate Bosworth Wears Recycled (Phillip Lim) Zippers You know, you hear about celebrities being environmental activists, but to see it seals the deal.
We love Kate Bosworth; she's so cute and her style is ever evolving. We were super excited when we found out she was going to co-host this year's Gorgeous and Green benefit in San Francisco.
This is the benefit's fourth year in the making, and past hosts and supporters include Leonardo DiCaprio, Orlando Bloom, and Salma Hayek. Proceeds went to Global Green USA, an organization committed to various green initiatives like rebuilding New Orleans and promoting access to clean water as a global human right. Not only did PartySugar find a really yummy organic cabernet, I talked to Bosworth about her super cool Phillip Lim dress, which turned out to be, you guessed it, green.
After greeting Bosworth, she complimented us — "You guys look lovely." She had us at lovely. I knew her dramatic zippered LBD was from Phillip Lim's Spring collection, but there was more than meets the eye:
So this dress is Phillip Lim?
"It's his green line. This dress is in his regular [Spring] line but he made this for me for this event. I told him I really liked this dress, but I know he has a green line, so I asked if it was possible to make it green and he said absolutely. This is some hemp, some organic silk, recycled zippers, and it's been hand-dyed in natural dyes. What's so great about it is a lot of people think green clothing can be boring or granola-ish. The reason I loved it is it shows how you can make an interesting design 100 percent green."
To see more of Bosworth at the event and images from the green runway show,
.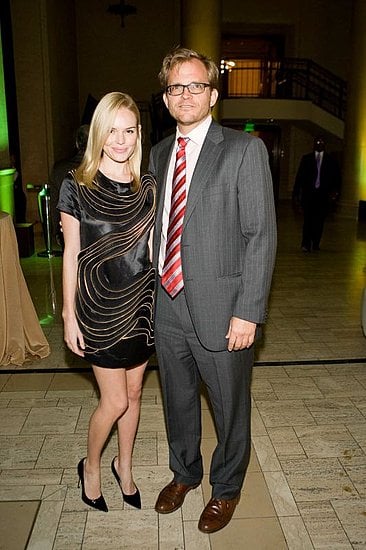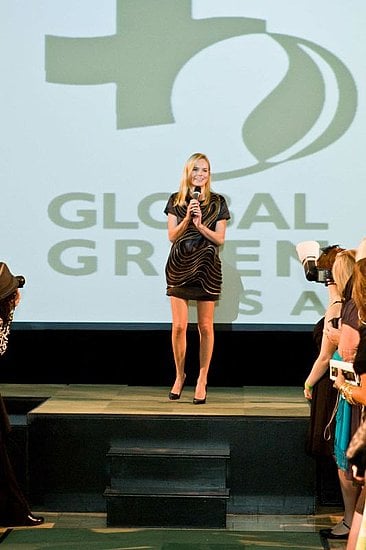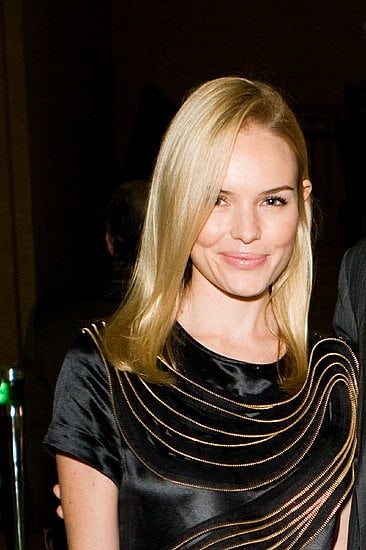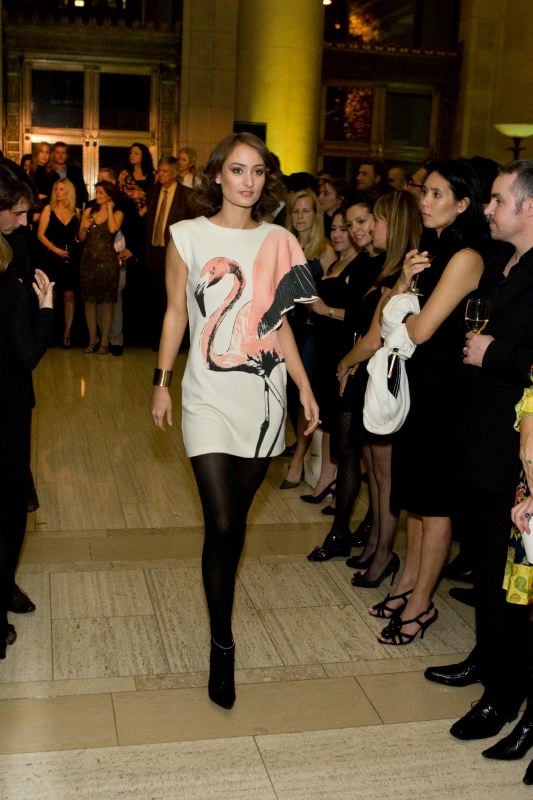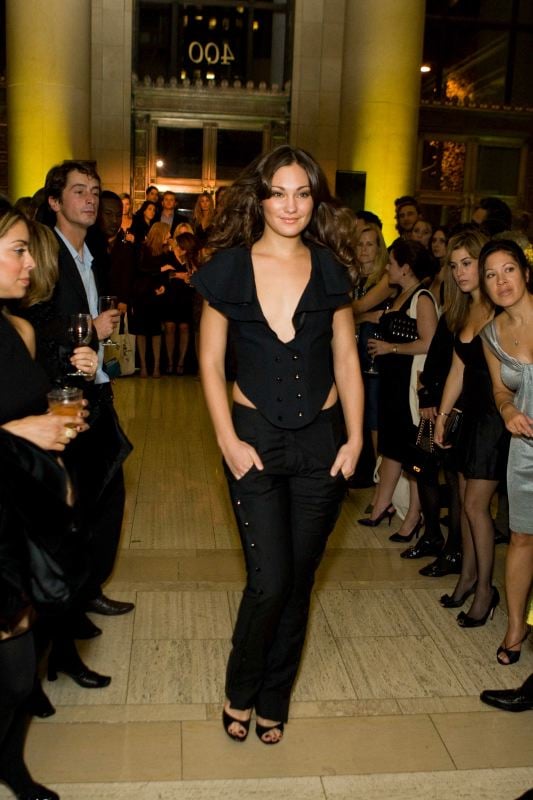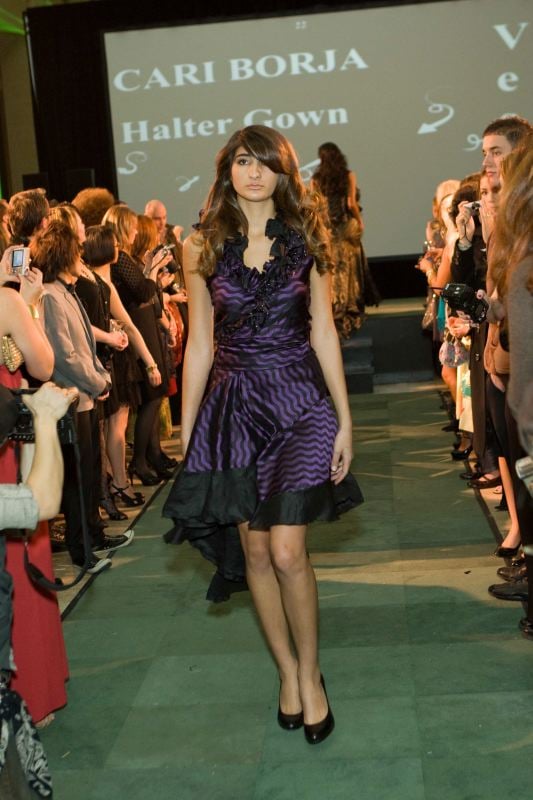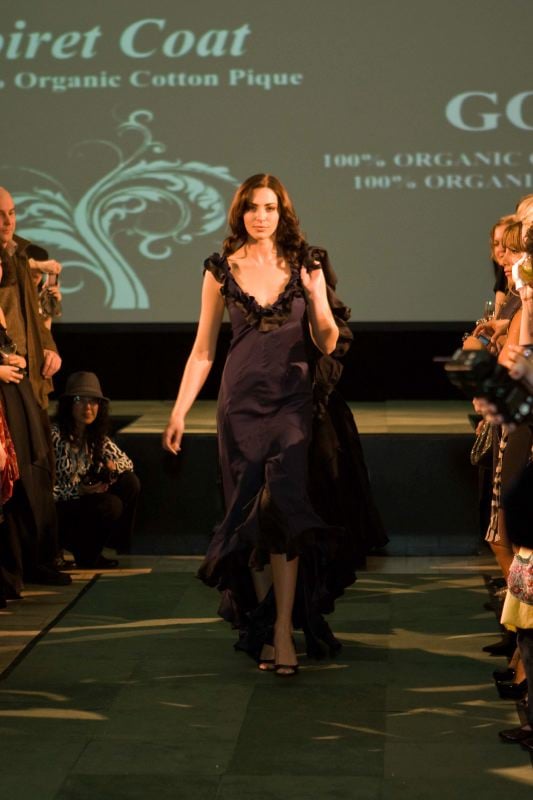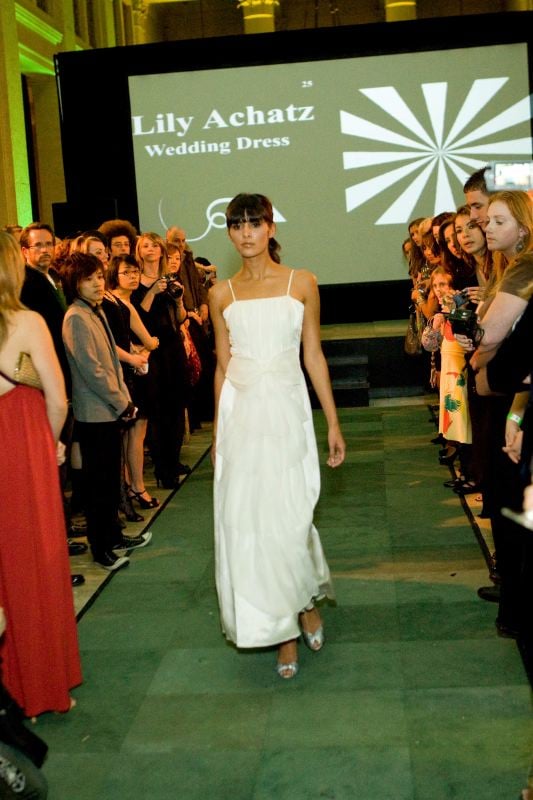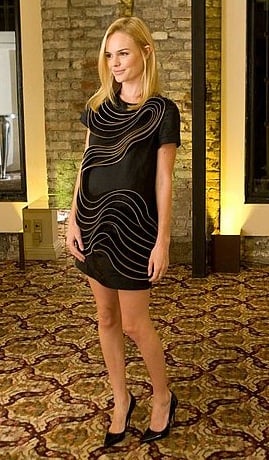 Source and photos courtesy Drew Altizer