Kate Bosworth and Cher Coulter Partner on New Jewelry Site
Kate Bosworth & Cher Coulter Partner on New Jewelry Site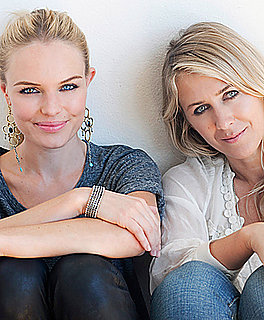 We're thrilled to present our favorite InStyle story here on Fab!
Kate Bosworth has teamed up with celebrity stylist and pal Cher Coulter to create JewelMint.com, a Web site that mixes social networking and (what else?) shopping. Launching today, the site, which features an exclusive collection of fun baubles designed by the twosome, greets members with a style quiz. But answer carefully! Based off your choices, the JewelMint.com team will pick four pieces from the collection each month for you that they think fit your aesthetic. Share the items with friends on Facebook or Twitter to get their thoughts before you decide to buy and give feedback to them about their chosen pieces too. Membership to the site costs $29.99 per month, but you'll end up saving a bundle because the accessories themselves are sold for 70 percent below retail value.
— Kendall Herbst
For more fashion, beauty, and style buzz you need to know, read What's Right Now! at InStyle.com.