Kate Bosworth and Elizabeth Olsen's Stylist
Kate Bosworth and Elizabeth Olsen's Stylist Shares Style Secrets and Tips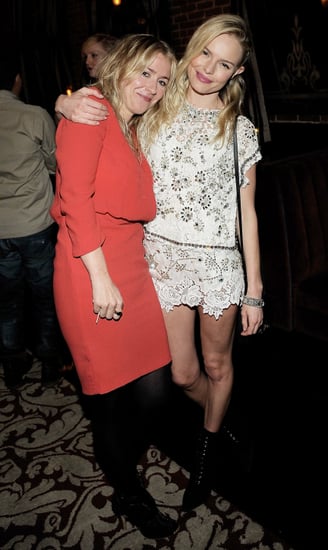 Kate Bosworth's stylist, Cher Coulter, is not only her dear friend, but also her creative partner at JewelMint. And the duo are quite the dynamic team. "I tend to be more classical, minimalist, and Cher is braver," Kate told us at a recent JewelMint press breakfast. "The combination between the two gives a great blend."
But Cher's other job is stylist for Hollywood's It girls like Kate, Rosie Huntington-Whiteley, and Elizabeth Olsen, whom she dressed for the Critics' Choice Awards and Independent Spirit Awards. Cher was also responsible for Nicole Richie's look at the Golden Globes and Kate Bosworth at Sundance. "I tend to dress people that are into fashion more than film," Cher told us.
So what are the first steps she takes when a client hires her? "First of all, go get images and just look at every picture of them," Cher revealed.
To hear what else Cher had to say about her fabulous job, read more.
"I go L'Officiel next and just quickly pick, say it's Rosie, I'm like she'd be good in Gucci, Antonio Berardi, Michael Kors, and Stella McCartney. Then talk to designers and call in all the dresses. In the first stages it's just having as many fittings as possible with as many things as possible. Obviously the longer you know them, you know what works. But it takes a long time."
As for Cher's advice on how to get the red-carpet look in your everyday life? "If you're going to show skin, choose which skin. You can't have legs and boobs. It's one or the other. Choose your poison. Then refine it." To exude confidence just like her gorgeous clients, Cher recommends throwing your shoulders back and pretending you have confidence, even if you don't!