Coco would be so proud to see Kate Bosworth emulate the modern Chanel woman so expertly — and one might add, effortlessly. For a Chanel event in Los Angeles, Kate went for an all-black look, mixing a tweed skirt with a silk blouse, and accessorizing with a small Chanel bag and chain-detail booties. Here's what we love about the look: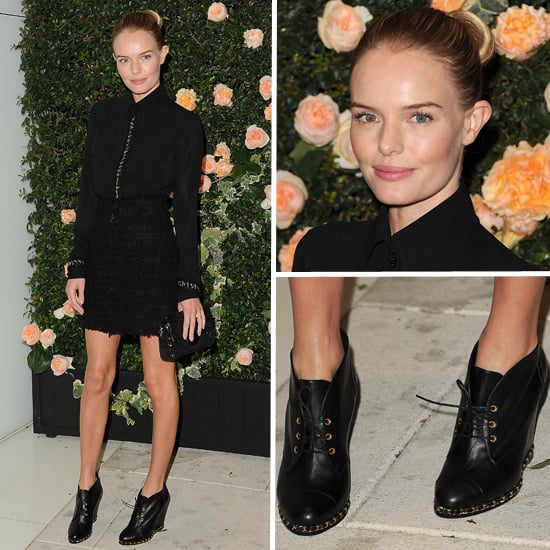 She keeps the blouse buttoned up, for a crisp look.
She sticks to one color and the result is super sleek.
Her hair, makeup, and accessories are simple — less really is more.
Kate's outfit is ultrasimple to re-create, and the silhouette is ideal for cocktail parties or even a day at the office. Because her blouse has detailing, and her shoes have chain embellishment, we suggest choosing chain jewelry — a bracelet or short necklace to layer under the collar — to create a similar effect. Shop our picks: