Kate Middleton Blue Polka-Dot Dress by Jenny Packham
Shop Like New Mom Kate Middleton — We've Got Your Polka Dots!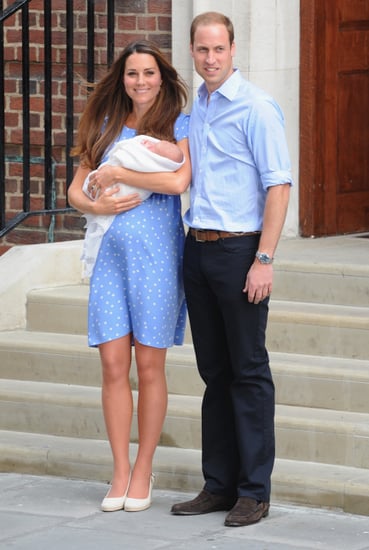 So, much like the past two days, today is still all about Kate Middleton. When the radiant new mom made her first appearance with Prince William and their new baby boy, we cooed over their sweet family while approving of the pale-blue polka-dot Jenny Packham dress she chose (and marveled at how Princess Di also picked spots when she left with William!) While her dress isn't available to shop, we did the next best thing and rounded up our favorite similar options.
Shop similar looks below!