Kate Middleton Dress Designer Jenny Packham
Six Things You Didn't Know About Kate Middleton's Go-To Designer Jenny Packham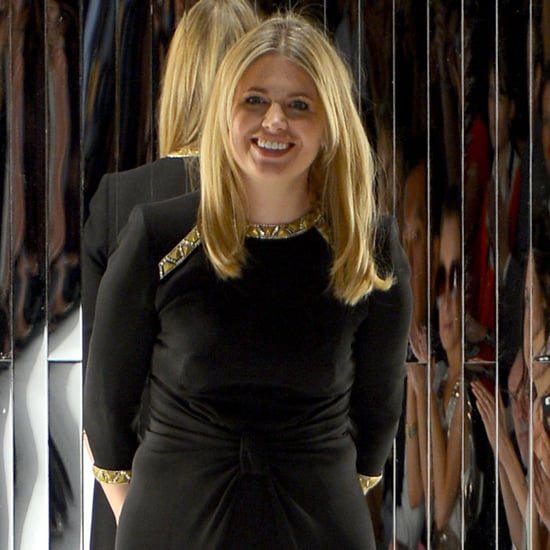 Is it any surprise that Kate Middleton took her first postpregnancy steps in Jenny Packham? The British designer has been dressing the Duchess of Cambridge for landmark occasions since long before she said "I do." What is surprising are all the little-known Jenny Packham facts we we picked up on the eponymous designer who just staged her 25th anniversary catwalk show at London's Victoria and Albert Museum. Read on to find out more about Kate's go-to label.
Early Bloomer: Packham was only 23 when she founded her label alongside her partner, a sculptor who was also a recent graduate of

Saint Martin's

School of Art.
There's Another Kate: When selecting the most iconic pieces from her archives for her

V&A

catwalk show, Packham chose to highlight the above knit LWD that Kate Hudson wore earlier this year at the Tribeca Film Festival.
Designer Wish List: Though her résumé is dotted with major names like Angelina Jolie, Kate Winslet, and, of course, Kate Middleton, Packham still has a few dream clients that she'd like to dress: Cate Blanchett and Carey Mulligan.
Kate Plus Eight: When she was interviewed by The Telegraph earlier in the week, that's the number of times Packham had dressed the duchess — make that nine now that she's donned the designer's polka dots.
Fashion Trendsetter: Of her choice to go into her field of design, "I feel that we're in business because we picked something quite niche to do. At Saint Martin's, to want to be an eveningwear or bridal wear designer was not cool."
Tuned Out: Call it a "cultural exchange" — Packham confessed to Elle that while she's never so much as watched an episode of Downton Abbey, she's a big fan of The West Wing.