Kate Middleton's Style in 2011
Kate Middleton Is the Most Influential Style Icon of the Year!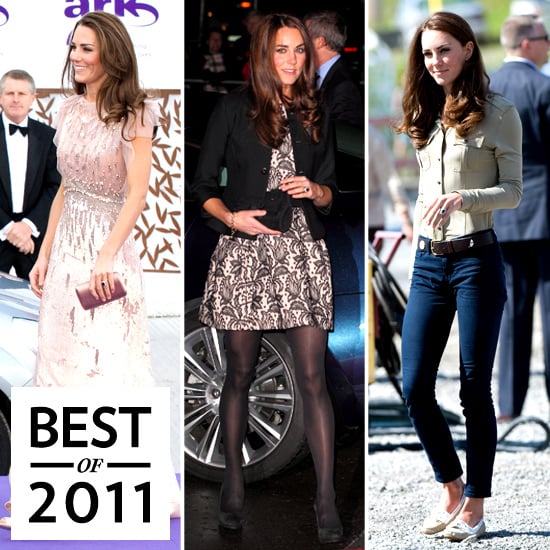 We recently asked you to vote on who had the most influential style of 2011, and after seeing the response, there was no doubt about it — Kate Middleton had a huge impact on our collective fashion consciousness this year. Her polished personal style made just as many waves as her lavish wedding did — she succeeded in giving the royal family a new, more attainable image, wearing affordable pieces from Zara and H&M and putting smaller brands like Issa on the map. Even with her royal status, Kate is still a simple girl at heart, showing off her down-to-earth roots in classic silhouettes, sheath dresses, and even denim. She can pull off an Alexander McQueen gown just as easily as she can rock a pair of J Brands, and makes us all feel like even we can be princesses one day. We're thrilled to announce Kate Middleton as the winner, and can't wait to see what she'll wear in 2012!