Kate Moss at British Fashion Awards 2013
The Big Deal About Kate Moss's British Fashion Award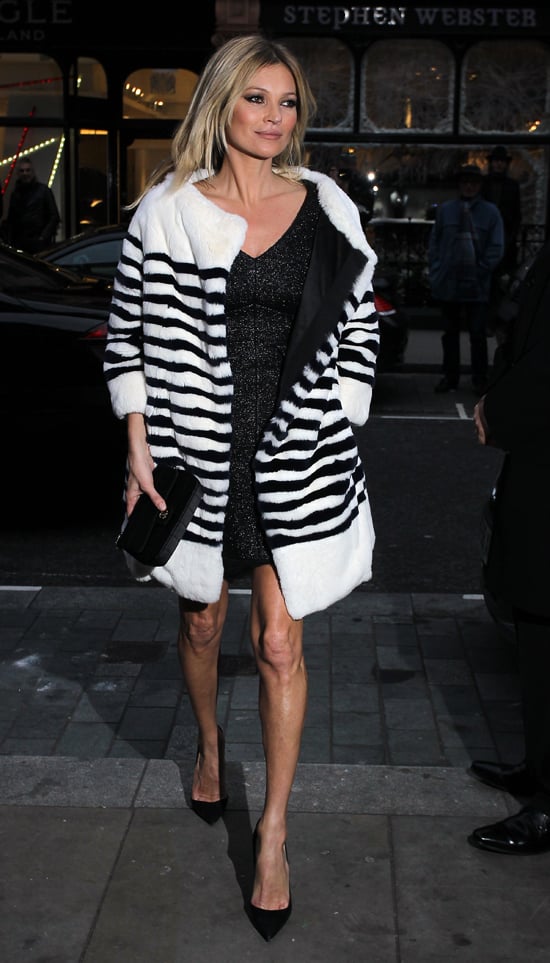 She's got a Playboy cover on newsstands and a stint as a contributing editor at British Vogue on her résumé. So how could Kate Moss's year get any better? With a special trophy from the British Fashion Council, of course.
Read more about Moss's big award here.
The BFC has announced that it will give Moss a Special Recognition Award at Monday's British Fashion Awards, which will pay tribute to her influence on the fashion industry, her 25-year-long career — and the massive body of work she's produced during it.
"Kate Moss has made many people dream. And not only people that look at fashion but those that create it as well," said Mario Testino, who's photographed Moss countless times. "The moment she puts on an outfit, it takes another identity. She adds personality to fashion and I personally can never get enough of her."
And neither can we! See more photos of Moss's work, and catch up on the latest news about the supermodel here.