Kate Moss Reads Fifty Shades of Grey on BBC Radio 1
Fifty Shades of Kate Moss: Are You Into Her Emerging Public Persona?
Kate Moss, notoriously private and rare giver of interviews, broke her silence today on behalf of BBC Radio 1's effort to raise money for the Comic Relief charity. But it wasn't any ordinary interview; Moss promised to read an excerpt from Fifty Shades of Grey if listeners helped to raise £200,000 (approximately $300,350), and so it came to be.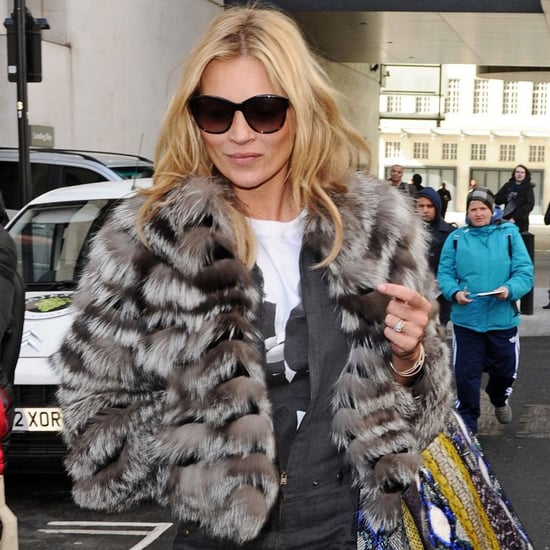 Aside from the fact that the British beauty was totally charming — even managing not to laugh until after she had finished reading — this is a new side of Moss we're seeing, a side that she's been showing off a lot more recently. She's rumored to be posing for the upcoming 60th anniversary Playboy cover, has stepped out to walk in the Louis Vuitton Fall '13 show, and more than ever, she's popping up everywhere, starring in Givenchy, Versace, Rag & Bone, Vivienne Westwood, and Stuart Weitzman's Spring campaigns, to start. Is this the turning of a new (Kate Moss) leaf? While she's been in the spotlight for over two decades, this feels like a very different kind of public persona she's putting forth, and we can't say we're complaining. Are you enjoying getting to know Fifty Shades of Kate?