Kate Spade Saturday Digital Storefronts in New York City
Window-Shop Like Never Before With Kate Spade Saturday and eBay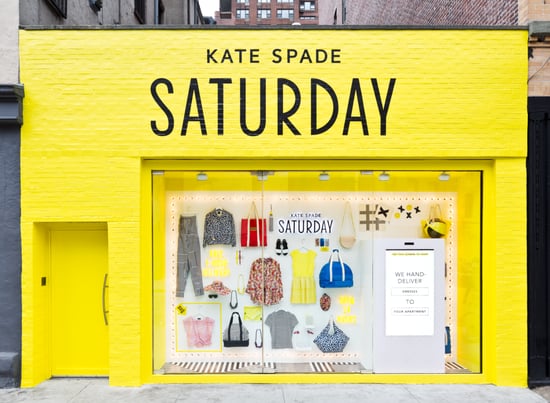 Kate Spade Saturday and eBay have just redefined what it means to window-shop. From now until July 7, people strolling around downtown Manhattan may find themselves encountering one of four 24-hour shoppable touchscreen storefronts offering Kate Spade Saturday's latest collection with eBay's signature mobile technology.
The four storefronts — at 175 Orchard Street, 154 Spring Street, 7 West 18th Street, and 30 Gansevoort Street — seek to create a dynamic, seamless, and, most importantly, visually exciting shopping experience that blurs the line between ecommerce and the traditional brick-and-mortar store.
The best part? Free same-day delivery in as little as an hour. What more could you want?
Source: Courtesy of Kate Spade Saturday