Kate Upton in David Yurman Fall 2013 Campaign
Beauty and the Beach: Kate Upton Stars in David Yurman's Fall Campaign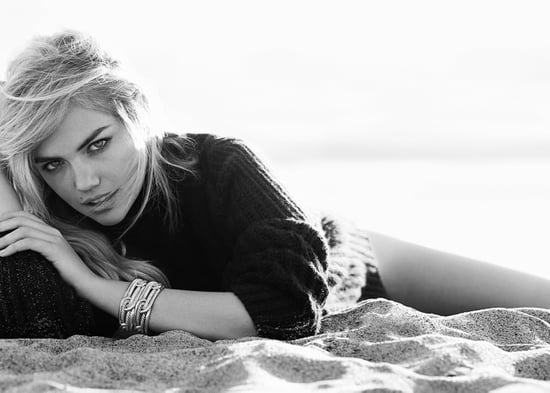 If there's one thing we love more than David Yurman's iconic twisted cables, it's Kate Upton wearing David Yurman's iconic twisted cables. The classic American model has been tapped by the brand to star in its Fall 2013 campaign, Beauty in Contrast.
"Through design, styling, and imagery, we tell a story of contrast in all its mesmerizing beauty," David Yurman said in a statement about the campaign, whose black-and-white images pair classic designs with new ones in a pair of settings that range from a sandy beach to a sleek and minimal studio.
Whether it's her thickly knit sweater against the dunes of the beach, the opulent jewels against a minimal background, or simply the stark transitions of light and dark in the exclusively black-and-white campaign — David Yurman shows that contrast has never been more beautiful than in this Fall.
Photo courtesy of David Yurman