Kate Upton Mercedes-Benz Super Bowl Commercial Video
Should Kate Upton's Newest Commercial Be Banned?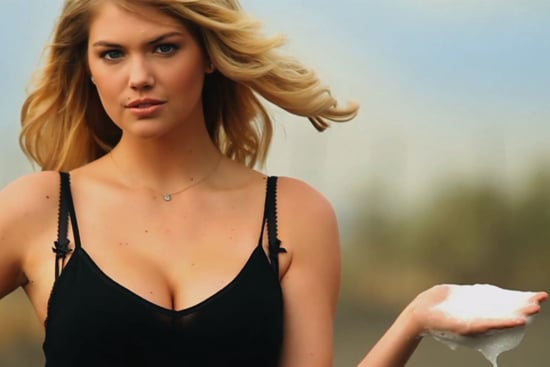 Though Kate Upton has modeled no shortage of skin-baring ensembles, her most controversial assignment yet seems to be the teaser for Mercedes-Benz's upcoming Super Bowl commercial.
But it's not what Upton wears in the commercial that's causing a stir, it's what she's doing. The teaser, titled "Kate Upton Washes the All-New Mercedes-Benz CLA in Slow Motion," primarily features the model flirtatiously playing with her hair, then ambling over to a group of men to inform them that they've missed a spot on the vehicle.
The Parents Television Council has complained that the ad "isn't selling cars, it's selling sexual objectification." But is the commercial really all that sexual? A look at the teaser below.