Kate Upton and Snoop Dogg Hot Pocket Commercial | Video
Inside Kate Upton and Snoop Dogg's Hot Pocket Fever Dream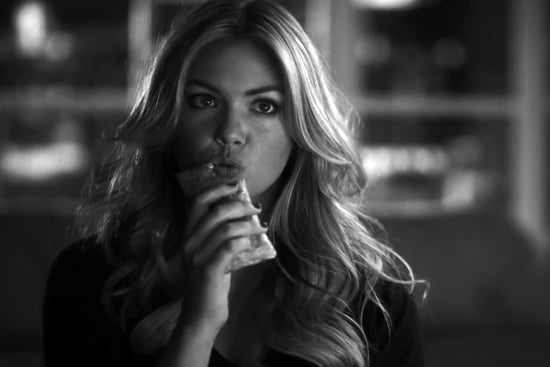 Kate Upton is no stranger to working on an unexpected campaign, but her new Hot Pocket commercial with Snoop Dogg is one of the most surprising jobs we've seen a model take on in a long, long time.
The four-and-a-half minute music video (set to a rewrite of Biz Markie's "Just a Friend") imagines what Upton would dream of after eating a Hot Pocket. The last thing she sees before nodding off is Larry King interviewing Snoop Dogg and actor Oliver Cooper about what makes the savory pastries so delicious — and in her dream the men square off in defense of the "hot, buttery crust" and the "steak and cheese that brings me to my knees."
Who wins at the commercial? Watch the video below to find out.