Even if you were keeping tabs on Katy Perry at the Grammy Awards [1], you could've missed the singer's many costume changes. We won't blame you — between the arrival, the performance, and the afterparty, there was a lot to keep track of. In fact, if you didn't spot Miss Perry sitting in the audience, you already missed one of her four ensembles.
Not to worry, we've got it all well-documented right here. Check out every outfit from the costume chameleon.
Katy Perry's Red Carpet Look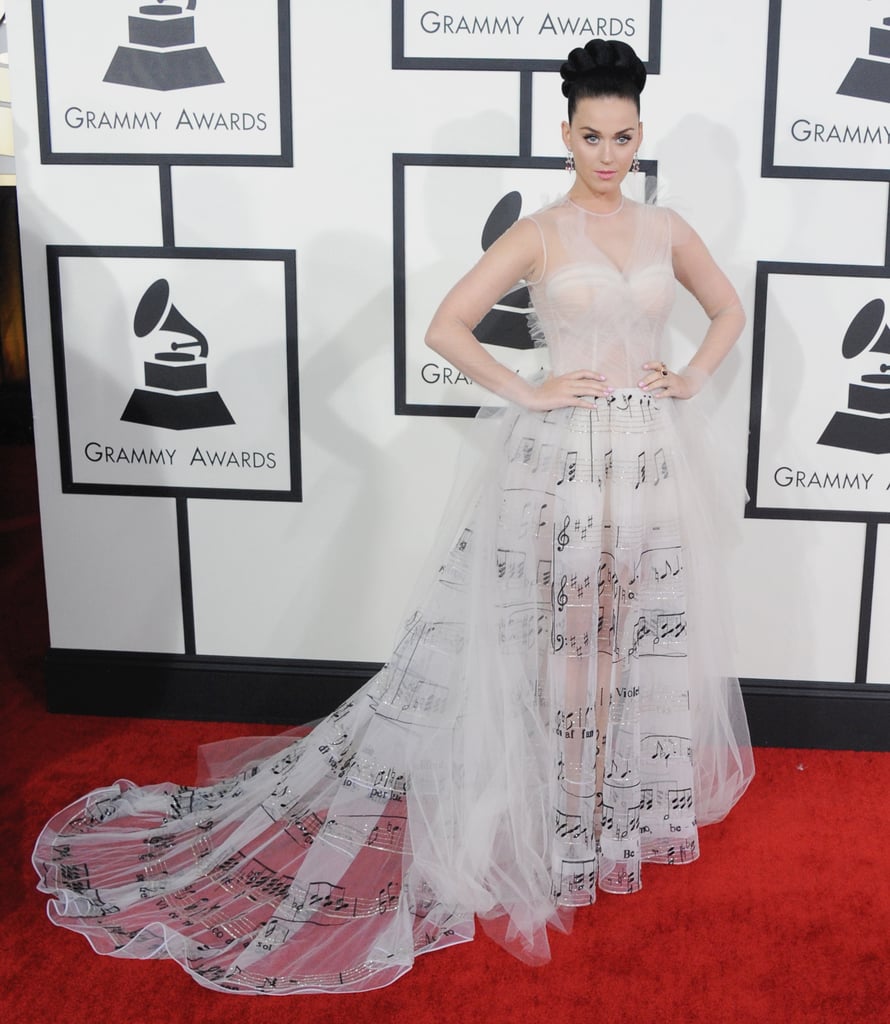 For her grand arrival, Katy Perry [2] channeled music itself with notes printed down her sheer Valentino Couture ball gown from the Spring 2014 collection [3] that hit the runway only four days prior.
Katy Perry's Performance Look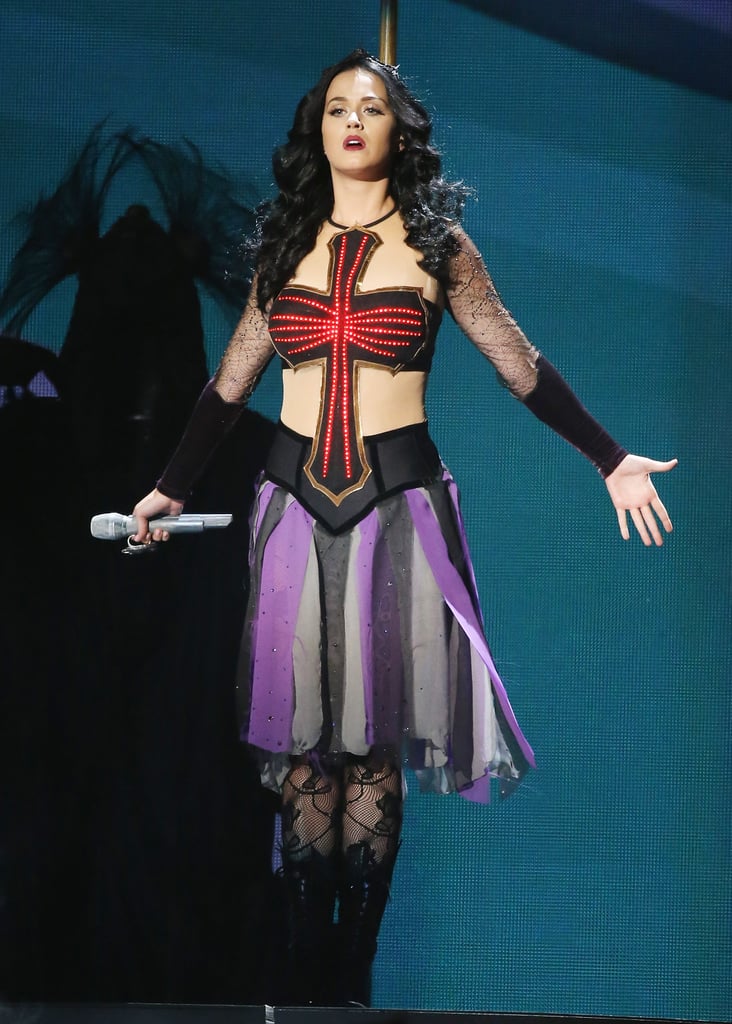 Katy Perry [4] took the stage with a cross emblazoned across her chest and a sheer purple and black skirt.
Katy Perry's Audience Look
In the audience, Katy Perry [5] showed off yet another Valentino Couture dress from the label's most recent collection — this one a cranberry-hued tulle with the illusion of a snake wrapped around her waist.
Katy Perry's Afterparty Look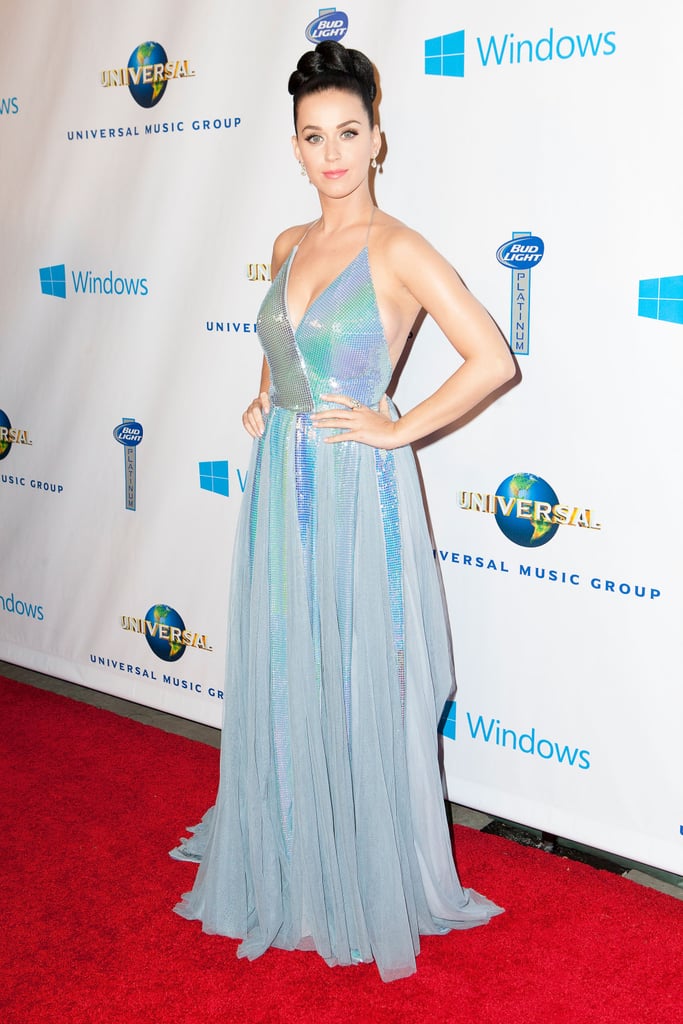 The afterparties called for sexier glamour — Katy answered with this iridescent blue custom Giorgio Armani gown at the Universal Music Group post-Grammys bash.