Keds, Sequins, Alice + Olivia
Keds. What's not to like? Add sequins to the classic, and it's fashion gold. Alice + Olivia is teaming up with the iconic brand creating a fancier version of Keds' classic Champion style. Available for $88 in four colors — black, silver, pale pink, and safari green — they will launch this Spring at select Neiman Marcus stores, neimanmarcus.com, as well as at Alice + Olivia boutiques and aliceandolivia.com.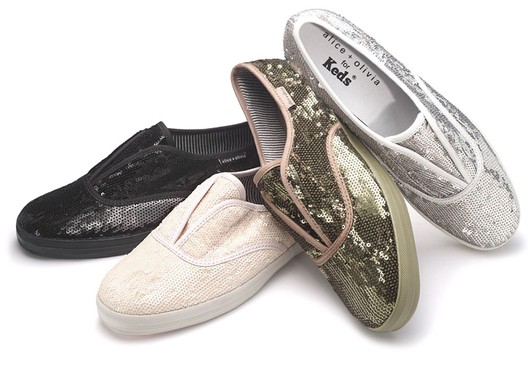 A+O founder Stacey Bendet explains: "I don't think I removed Keds from my feet as a kid. I can't even count how many pairs I had. We decided to do a collaboration that would bring a little Alice + Olivia fun to the 2010 Keds Champion." Super cute, enough said.