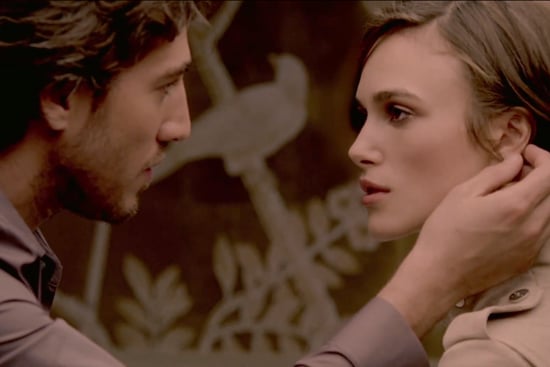 Not safe for children? Britain's Advertising Standards Authority has banned Keira Knightley's commercial for Chanel's Coco Mademoiselle fragrance from airing during programs aimed at kids, deeming it too "sexually suggestive."
The ad, in which Karl Lagerfeld describes the actress's character as a sort of Chanel superwoman, Knightley is seen riding a motorcycle to a photo shoot. Once there, a male photographer flirtatiously helps her out of her jumpsuit and boots, but before he knows what's happening, Knightley is fully dressed — helmet and all — riding away from the set.
In explaining its decision to ban the ad, the ASA pointed to a "clear sexual tension" between Knightley's character and the photographer and noted that "the photographer was directly involved in unzipping the actress' garments and that there was a suggestion that she was naked aside from a bed sheet . . . We considered the ad was suitable for older children, but that the sexually suggestive material was unsuitable for young children."
Is the ad really too racy for kids? Take a look at it below and tell us what you think.