Kim Kardashian in Roland Mouret Dress
Celebs Show Up in Berry Sexy Dresses — Who Is Your Favorite?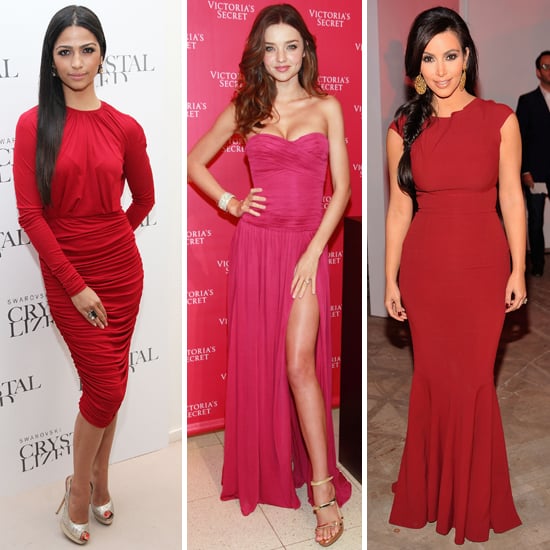 It's a gray day in our New York office, but nothing cheers us up like hot berry-toned dresses! Camila Alves in Gomez-Gracia, Miranda Kerr in Michael Kors, and Kim Kardashian in Roland Mouret all looked stunning in their respective dresses. Camila went shorter but kept the sleeves long, letting the sexiness come from the bold hue and draping. Miranda wore her dress to the unveiling of the $2.5 million fantasy bra by Victoria's Secret, managing to somehow outshine the bra. Kim Kardashian's stretch dress is perfect to highlight her major curves and available to buy if you're craving the sophisticated look. Now we ask, who is your favorite?