Kim Kardashian in See-Through Top | Pictures
Only Kim Kardashian Would Wear a See-Through Turtleneck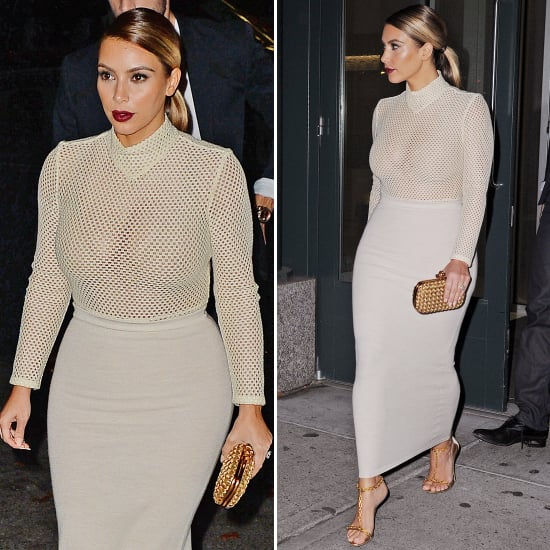 How do you look covered up and still show off wide swaths of skin? Just ask Kim Kardashian. Last night, she wore a top that might have been called conservative — if it wasn't see-through. The long-sleeved mock turtleneck was made of a mesh that exposed her bra and cleavage to photographers' flashbulbs.
Kardashian took her little sister Kendall Jenner to an exclusive preview of fashion photographer Mario Testino's new exhibit Alta Moda, which is housed at the Queen Sofía Spanish Institute in New York.
But the high-fashion subject matter — to say nothing of the chilly mid-November temperatures — has us wondering whether she should have taken a cue from her sister and worn something a little more opaque. Take a look at the pictures, and tell us what you think here.