Kim Kardashian's Style (Shopping)
Kate Middleton vs. Kim Kardashian: Whose Wardrobe Wins?
Lucky magazine is one of our favorite sources for great shopping tips. We're thrilled to share this fabulous story from our friends at Lucky!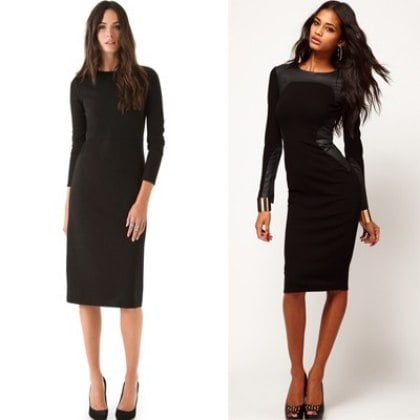 When Kate Middleton accepted Prince William's proposal in 2010, she was probably prepared for the media storm that followed—one does not marry royalty without anticipating some interviews. Her instant fashion icon status, though—solidified by the infamous sapphire blue dress she wore to announce the big news—might have been a bigger surprise.
While the Duchess always chooses ensembles that are polished and flattering, her picks are hardly those of a woman seeking attention. The bulk of her outfits are comprised of sold-out items she's worn on multiple occasions, making it very hard for brands to capitalize on her influence. Also, according to one of Kate's favorite designers, Roland Mouret, those who admire her style don't necessarily want to copy it.
"You don't see hundreds of women running around looking like her," he was cited as saying in the Telegraph. "To be honest, we're more likely to get orders on a dress that Kim Kardashian's worn."
Wait . . . what? Reality star Kim K. has more advertising clout than an actual royal?
Click over to Lucky for the full story.