Kirsten Dunst Anchorman 2 Australia Premiere | Pictures
Kirsten vs. Kristen: Did Dunst Outdo Wiig Down Under?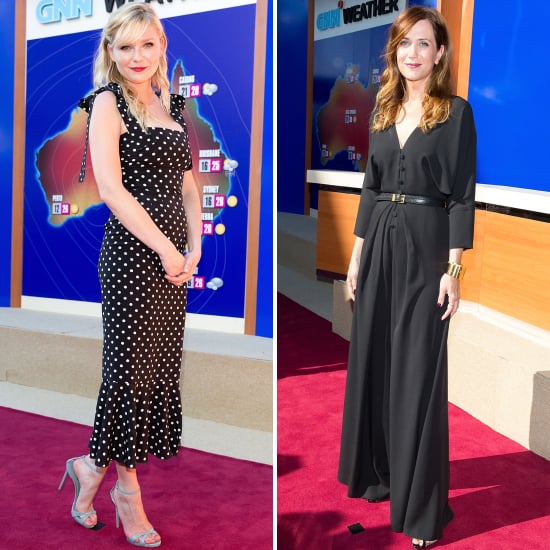 You stay classy, Sydney. Kirsten Dunst and Kristen Wiig, two of the stars of Anchorman 2: The Legend Continues, both wore dark looks to the movie's Australian premiere. While Wiig opted for a floor-length, long-sleeved dress, Dunst chose a black-and-white polka-dot dress from Dolce & Gabbana. But while both dresses are dark, they don't exactly give us the same vibe — so we have to ask . . .