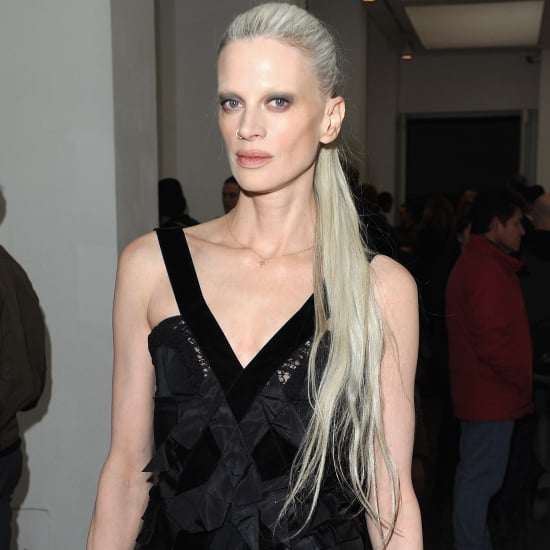 After 16 years, one of the industry's most iconic marriages is breaking up. Model Kristen McMenamy is divorcing her husband, fashion photographer Miles Aldridge.
McMenamy told The Daily Mail that Aldridge had become "intolerable" to live with, and in their divorce petition, Aldridge admitted to infidelity. The court granted them a decree nisi, which will legally end their marriage this Summer.
But McMenamy, who was walked down the aisle by Karl Lagerfeld and had Naomi Campbell as a bridesmaid at her wedding to Aldridge in 1997, said she and her soon-to-be-ex-husband are on good terms. "We have as good a relationship as you can expect after everything that's happened," she said.
Recently, the 46-year-old model has been dating art dealer Ivor Braka, whom she met at a friend's dinner party a few months ago.
"I sent my pal a cheeky message saying, 'Seat me next to an eligible bachelor,'" she said. "It turned out to be Ivor."