Kristen Wiig Valentino Dress at Spoils of Babylon Premiere
We've Seen Kristen Wiig's Valentino Dress Before!
Source: Getty
Kristen Wiig continued her capital-F red carpet fashion tour last night when she wore a Valentino Spring 2014 dress at the premiere of The Spoils of Babylon. (The shoes, for those curious, are by Casadei.) But the regal choice makes sense: the IFC miniseries — which also stars Tobey Maguire, Jessica Alba, and Will Ferrell — spoofs the brand of '70s TV programming that showcased very wealthy, very stylish women as key characters.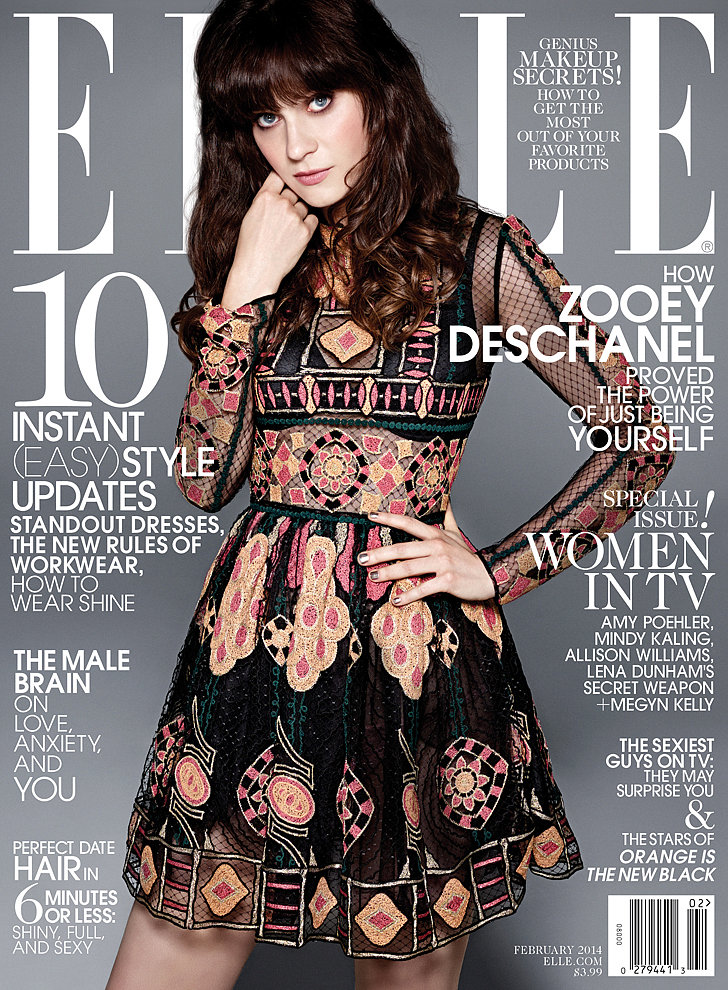 Photo courtesy of Elle
Wiig, of course, looked great — but the premiere isn't the only place we've seen this dress. Zooey Deschanel models the same runway creation on the February cover of Elle. It's hard not to look like royalty donning this brand (evidence here, here, and here), but we're still compelled to ask . . .