Kristen Wiig at Walter Mitty New York Screening | Pictures
Kristen Wiig Put a (Seriously Gigantic) Bow on It!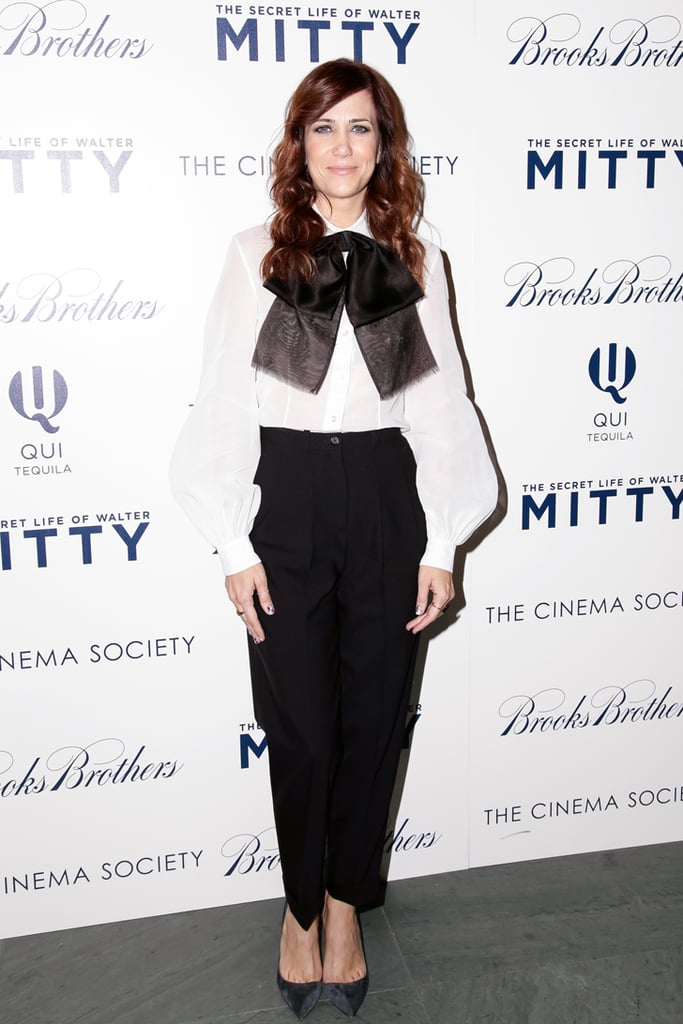 Don't you just love the holidays? It looks like Kristen Wiig, who wore one gigantic bow to a Cinema Society screening of her new film The Secret Life of Walter Mitty last night, is clearly getting into the Christmas spirit. We think Wiig gave what would have otherwise been a basic black-and-white Michael Kors look a buoyant lift with the bow — but is it too much? Tell us how you feel about the look here.