Lady Gaga Mouse Ears
Of Mice and Pigs: Gaga Does Animal Farm in Outfits
Some weekends are spent lazily on the couch . . . Lady Gaga spends hers, apparently, changing clothes. There is no rest for Mother Monster who continued her fashion tour in a parade of outfits over Labor Day weekend, which felt a little like Halloween based on the getups. Here's a look at her past 72 hours in six outfits.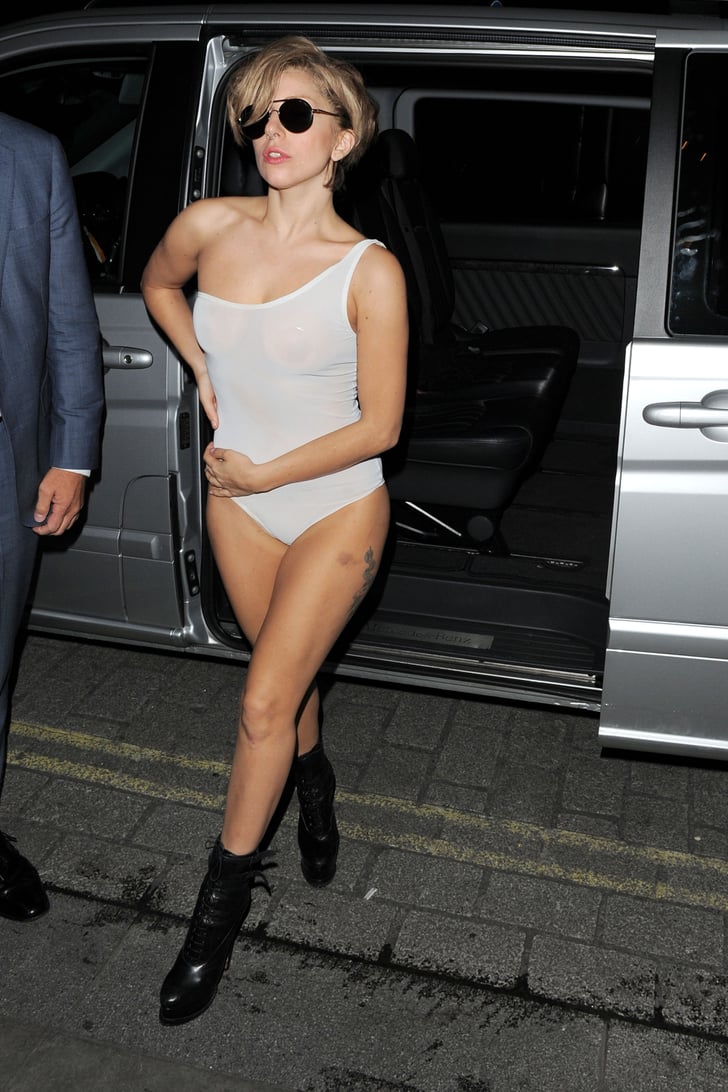 A confident Lady Gaga (is there any other kind?!) headed out to a London club in a nearly naked, one-shoulder leotard. No see-through bodysuit is complete without combat boots and shades, though.
Gaga was back, this time in a sculptural dress and bubbles. Surprised? She seemed to be — or is that just the sunglasses talking?
For the rest of Gaga's long weekend of wardrobe changes, keep reading.
You can take the girl out of her bubbles, but you can't take Gaga out of her flatforms. Lady Gaga compensated for a covered-up cape with her same crazy, sexy footwear — makes you wonder what's going on under that cape.
A true quick-change artist knows that a real transformation means changing up your hair overnight — and that a baseball hat with cat ears is always better than one without.
. . . But a hat with mouse ears is even better, especially when you pair them with a houndstooth suit. A little Mickey Mouse meets matador, no?
For her weekend finale, Lady Gaga paid homage to another fashion icon. A Miss Piggy-inspired snout, cat ears, shades, pink dreads, and a piggy bank in hand somehow managed to distract from that flash of skin. How very clever.