Lady Gaga in a Versace Dress at American Music Awards 2013
Lady Gaga Rides Her Versace Wave Into the AMAs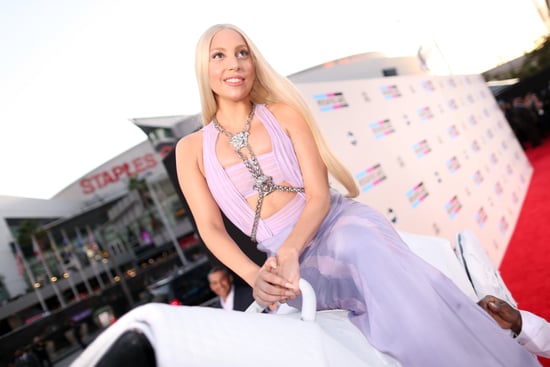 Lady Gaga arrived at the American Music Awards on Sunday looking very much like she did in her new Versace campaign — but with one major difference. She was on a horse.
Not a literal horse, of course, but an oversize one operated by people wearing parts of a horse costume. After dismounting from the white steed, Gaga told Giuliana Rancic that she chose her purple Versace Spring 2014 dress because she had so much fun working on the ads.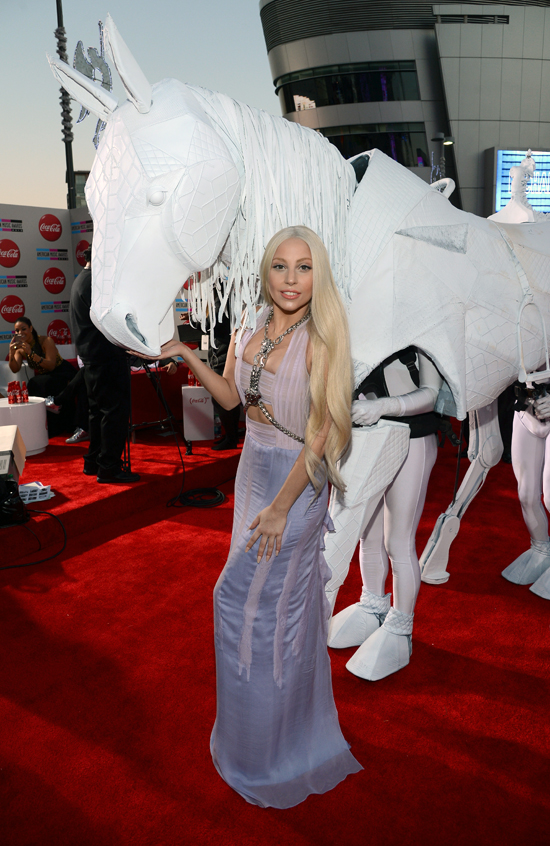 "Donatella is family to me, and she's alway been so supportive of my career," Gaga said. "It was a wonderful experience, and it's a wonderful coup d'etat for the fans as well. You know? I'm just a girl who made outfits out of trash from New York, and now I'm working with Versace!"
Do you like her look, or do you wish she'd worn something we hadn't seen before?