Founded in 1889 by milliner Jeanne Lanvin, the Lanvin label is known not only as the oldest French fashion house in operation but also lauded as a favorite in modern womenswear. Jeanne began the label skillfully using embellishment, beading, and a floral palette, which would go on to become signatures of the Lanvin label. Today, it's a blend both of the brand's traditional style and Alber Elbaz's innate gift for designing what modern women want to wear. Since the designer joined the label in 2001, he has succeeded in delivering collections that encompass beautifully crafted silk dresses, pants, suits, and playful experiments with volume and proportion — and collections we are always anxious to see. Click through for a glimpse of Lanvin's gorgeous past collections.
Lanvin Fall 2014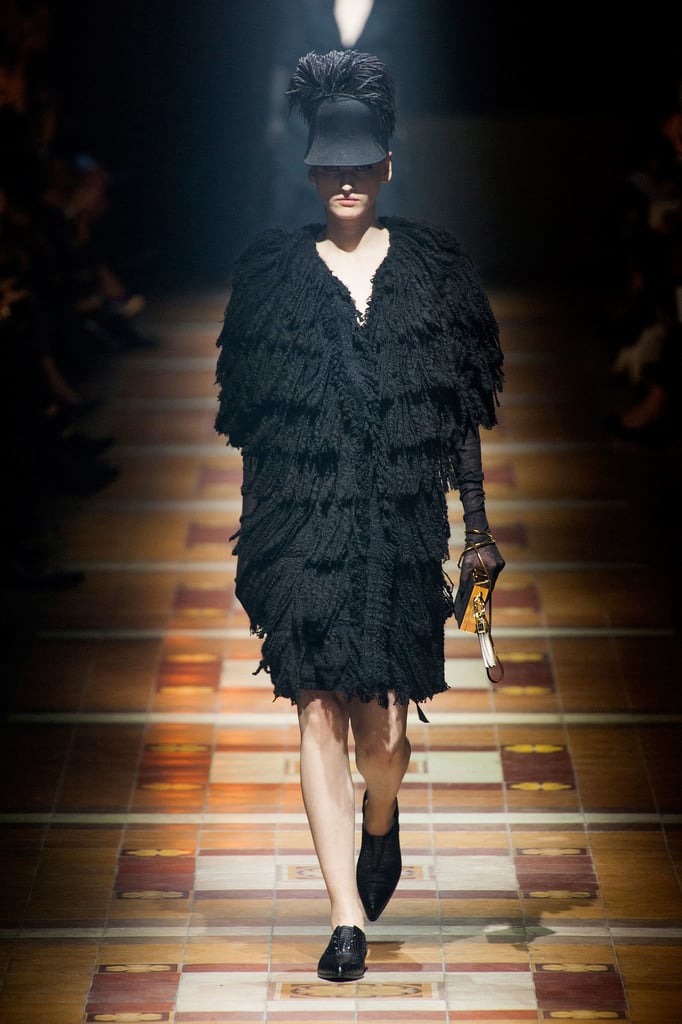 Opening Lanvin was a plumed black cap that seemed to explode into a coordinated jacket, and the tone was automatically set for a whimsical collection.
Lanvin Fall 2014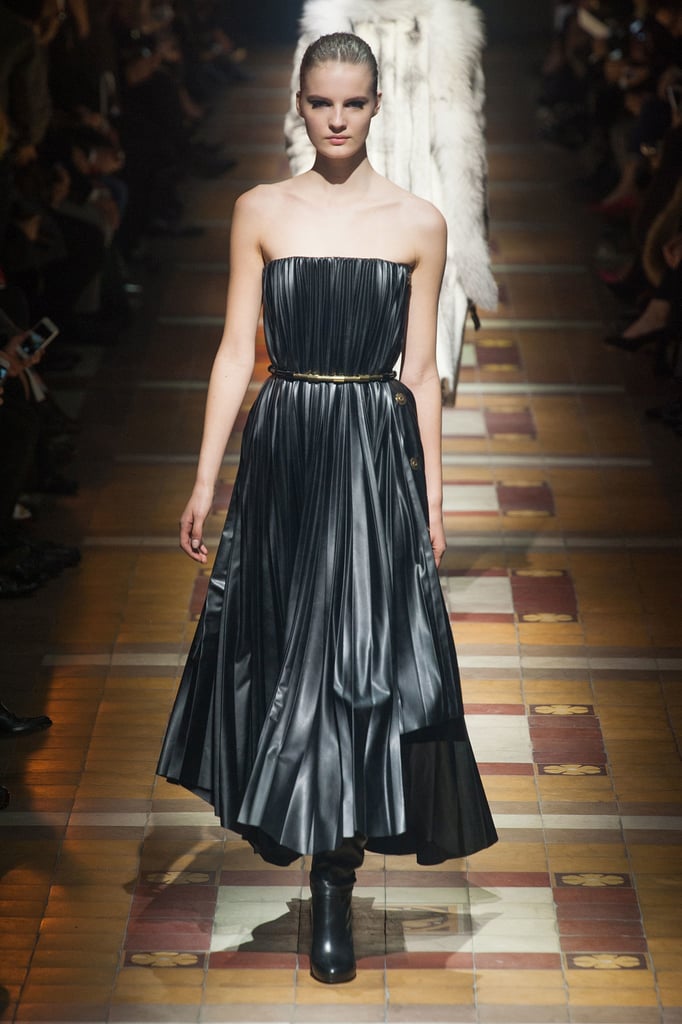 Pleated leather dresses were fantasies made reality, and textural curve-hugging silhouettes played up the models' figures.
Lanvin Fall 2014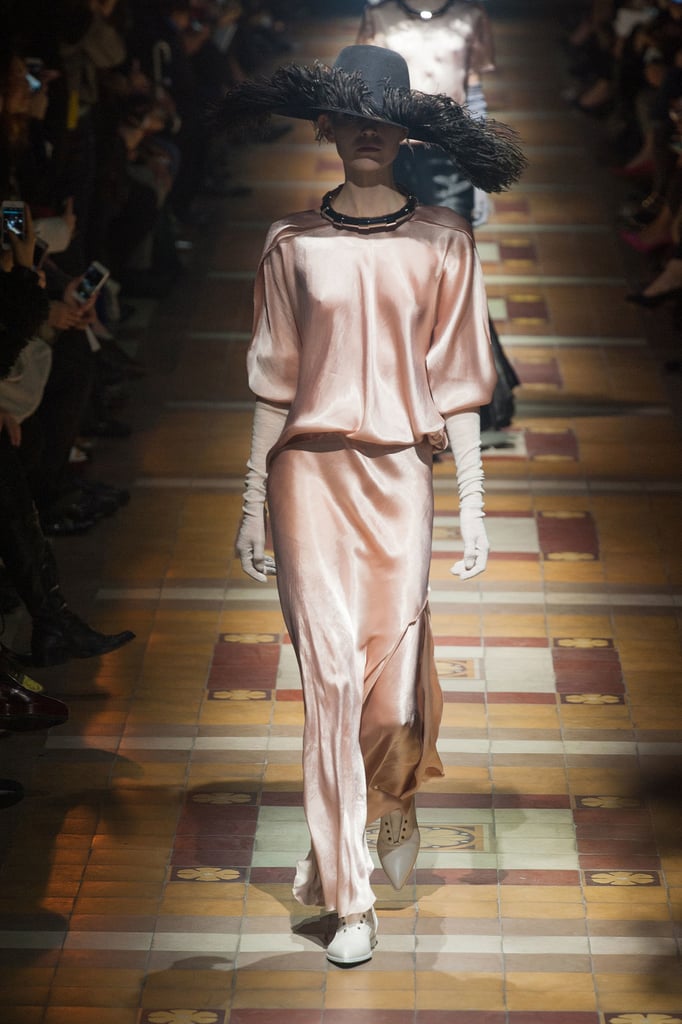 Flats were paired with everything from fur-trimmed suits to jewel-tone gowns and even ostrich-feather cocktail dresses, and Alber Elbaz proved if there's an accessory more ladylike than white opera gloves, it's a really chic hat.
Fall 2013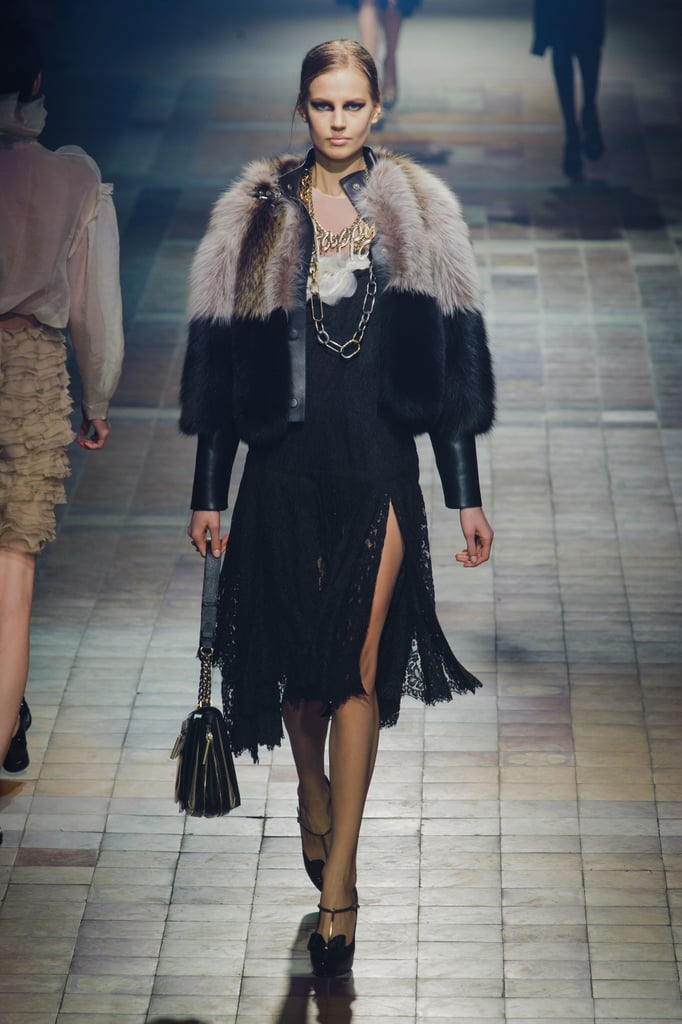 Silky, sexy dresses were topped off by fur for an extra dash of luxury.
Spring 2014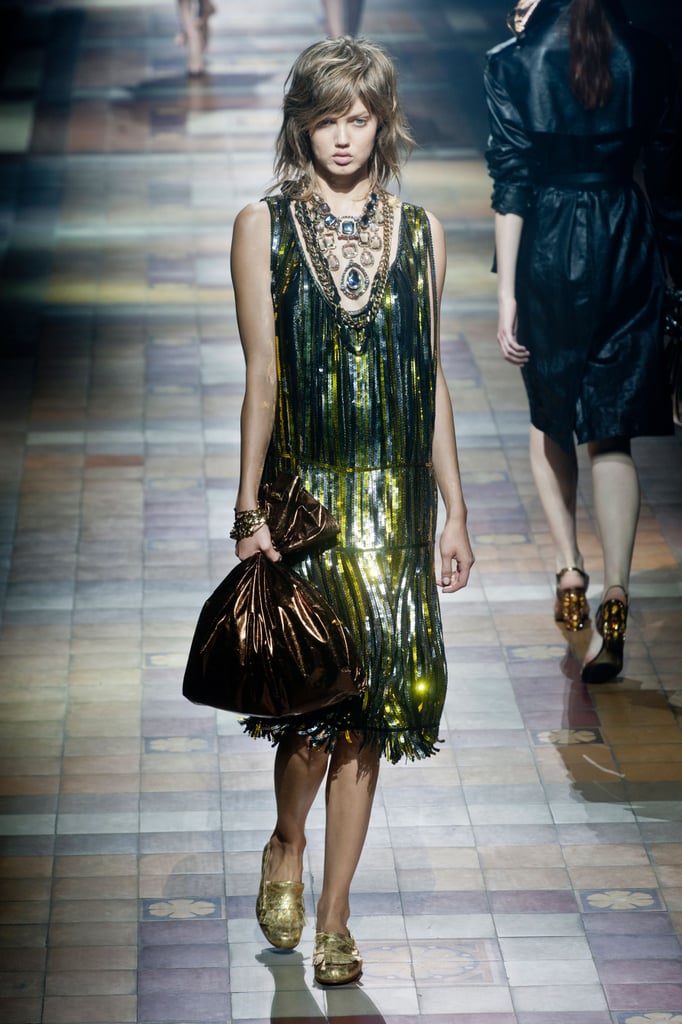 All that glitters is Lindsey Wixson showing off a gold metallic confection and layers of jewels.
Spring 2014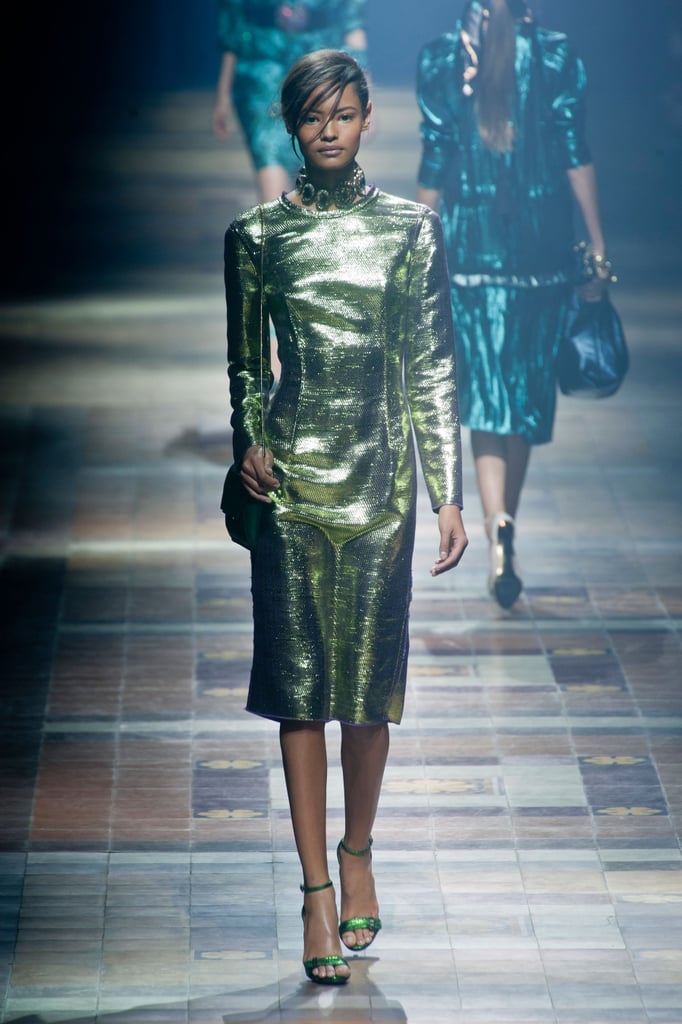 A metallic sheath offered a new approach to ladylike dressing.
Spring 2013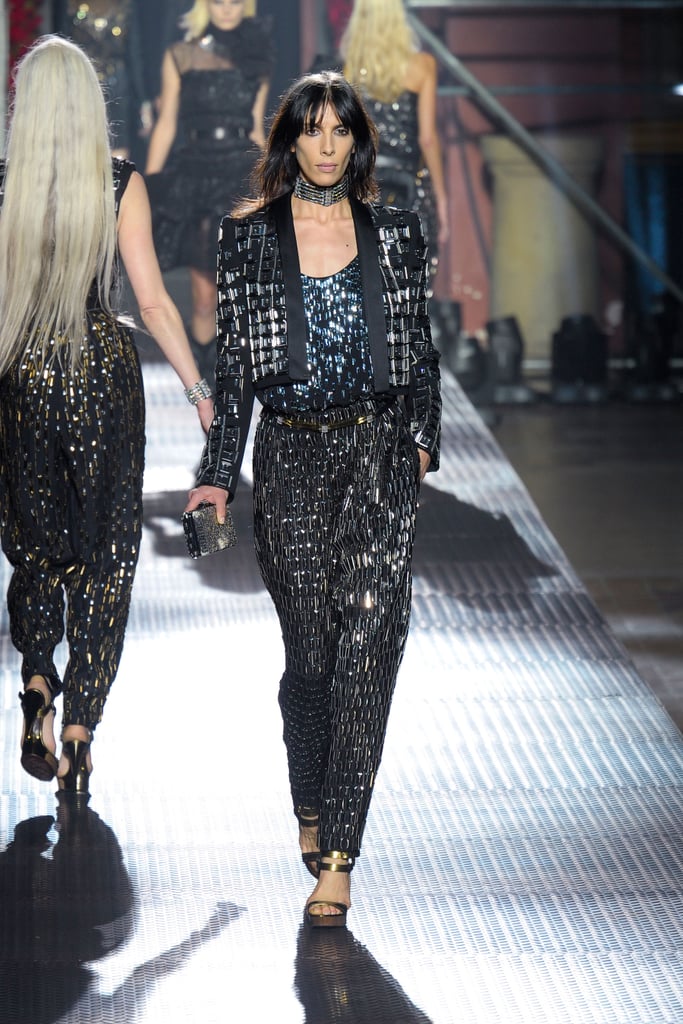 There was no shortage of bling, either, including this sparkly suit look.
Fall 2013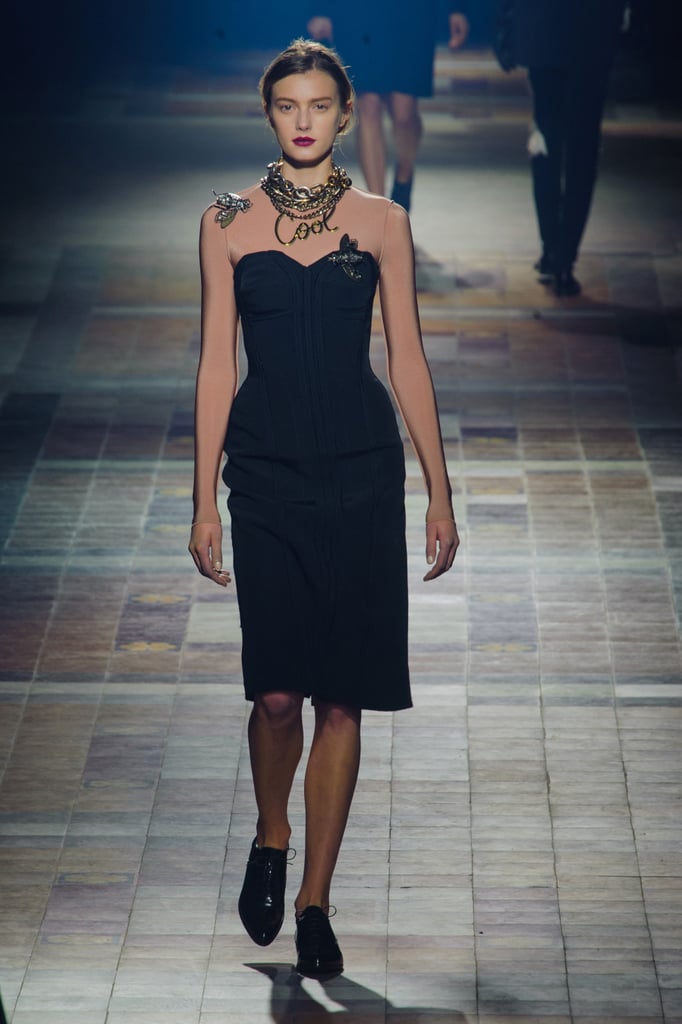 For Fall '13, the runway included oversize statement necklaces like this "Cool" one that left an impression on fashion editors everywhere.
Fall 2013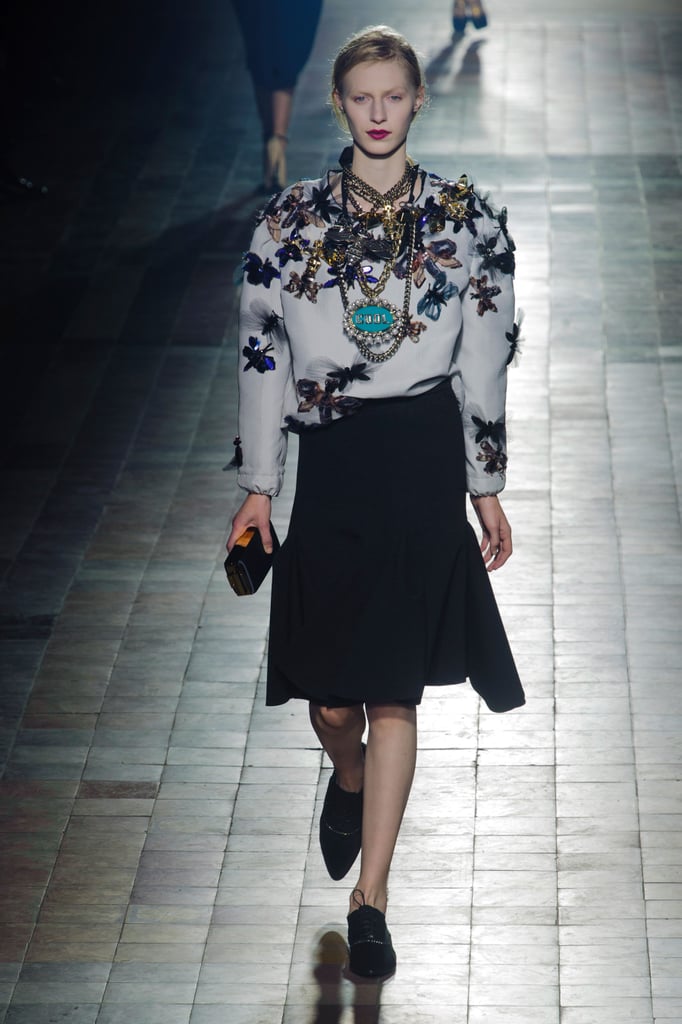 Bugs were a big theme, too, both with prints and dimensional accents.
Fall 2012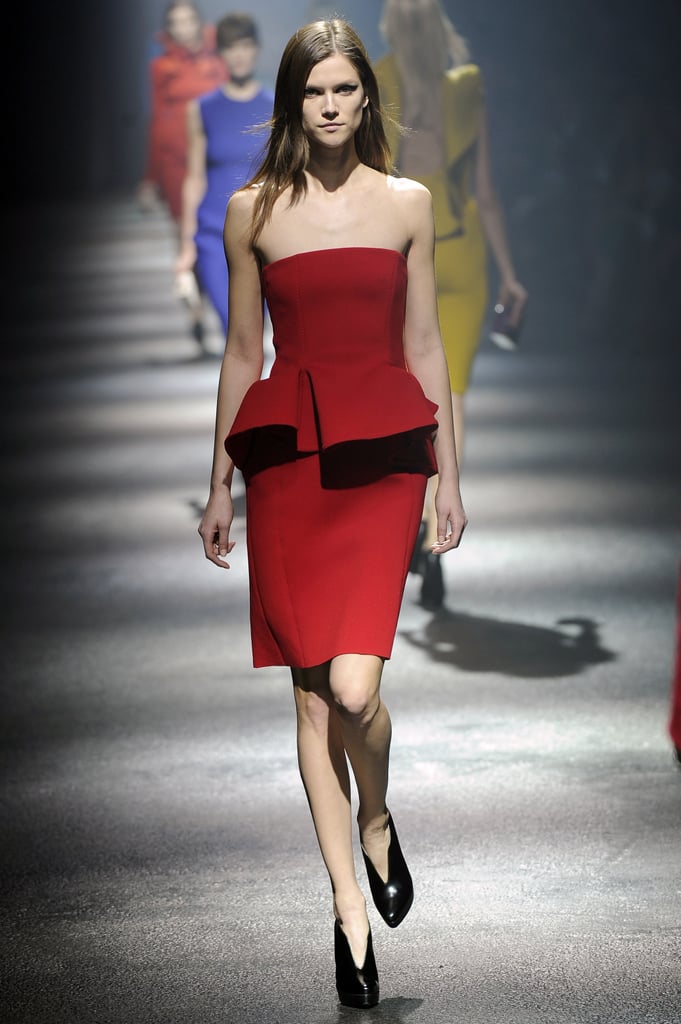 A cocktail dress featured a classic peplum silhouette in a gorgeous lipstick-red shade.
Spring 2013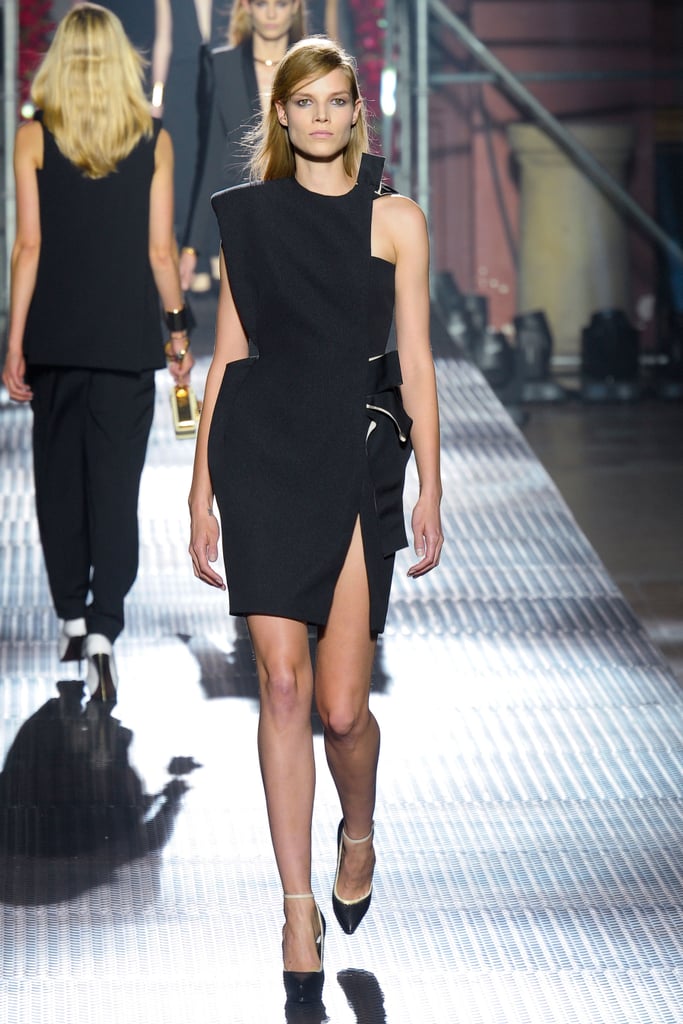 Arresting silhouettes took to the runway for Spring '13, with architectural dresses that looked proper on one side, steamy on the other.
Spring 2013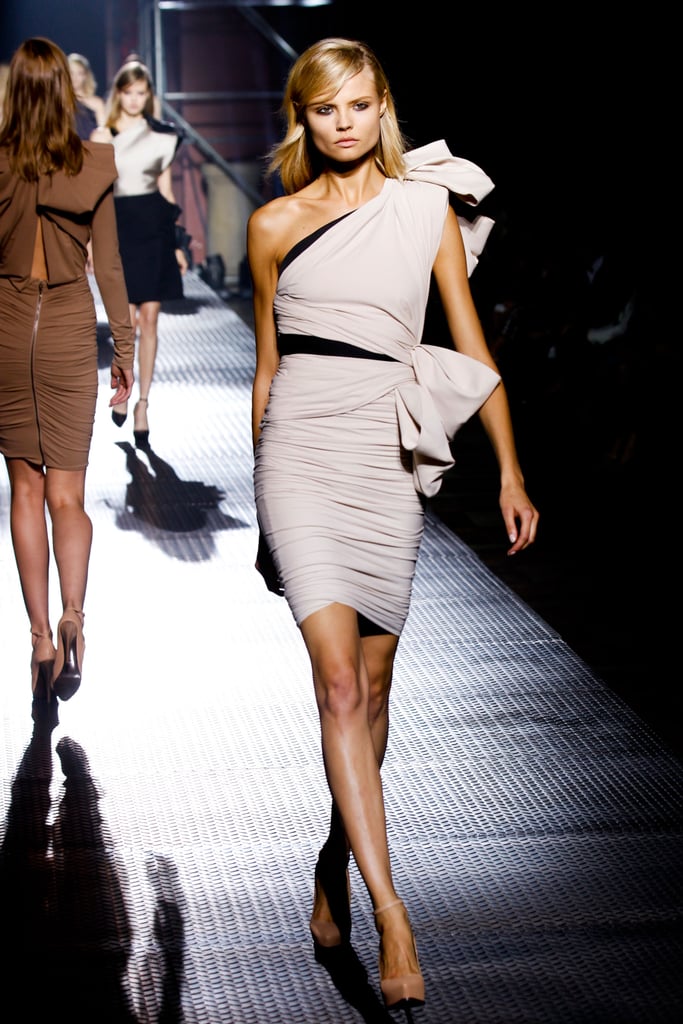 And per its regular M.O., the house showed plenty of volume.
Spring 2012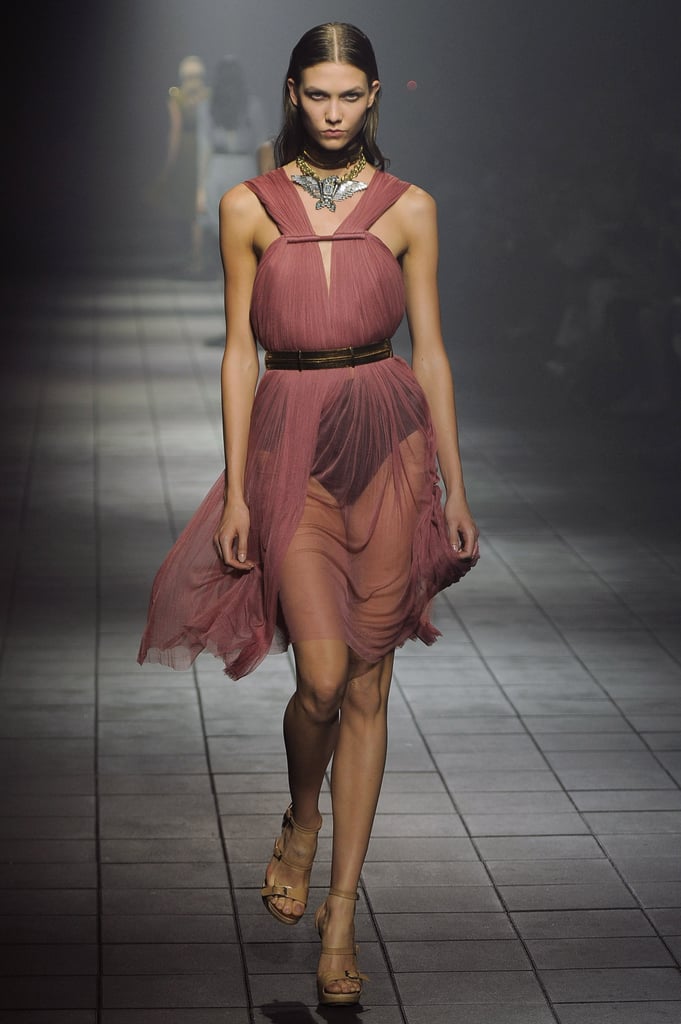 Karlie Kloss rocked a gorgeous blush sheer chiffon dress, worn over a bodysuit.
Spring 2012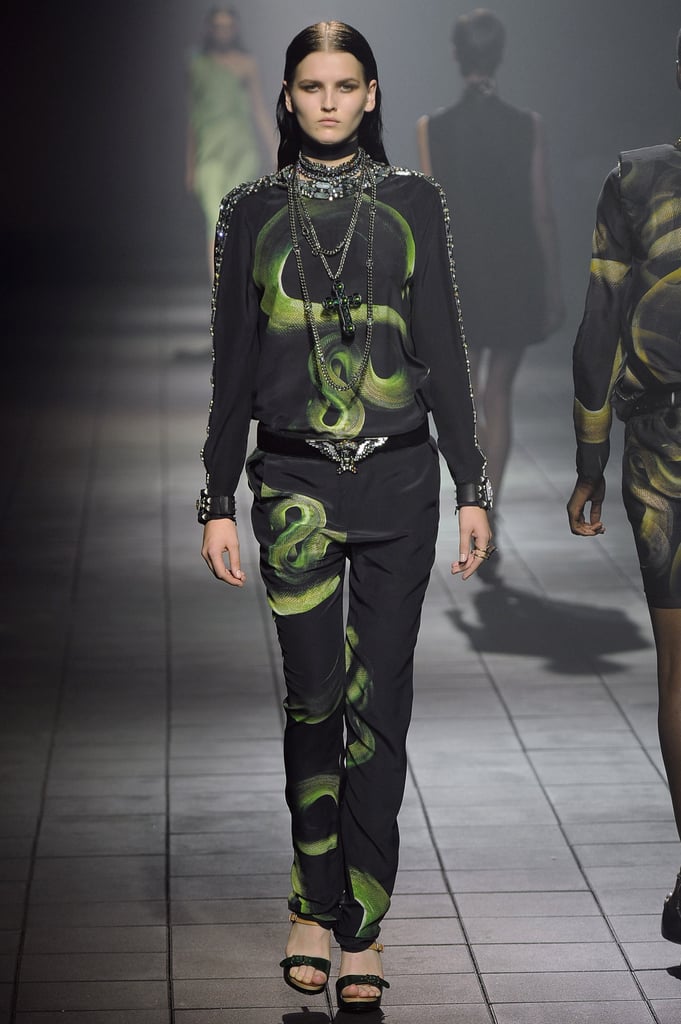 This snake-print jumpsuit featured a loose but still sexy silhouette.
Fall 2012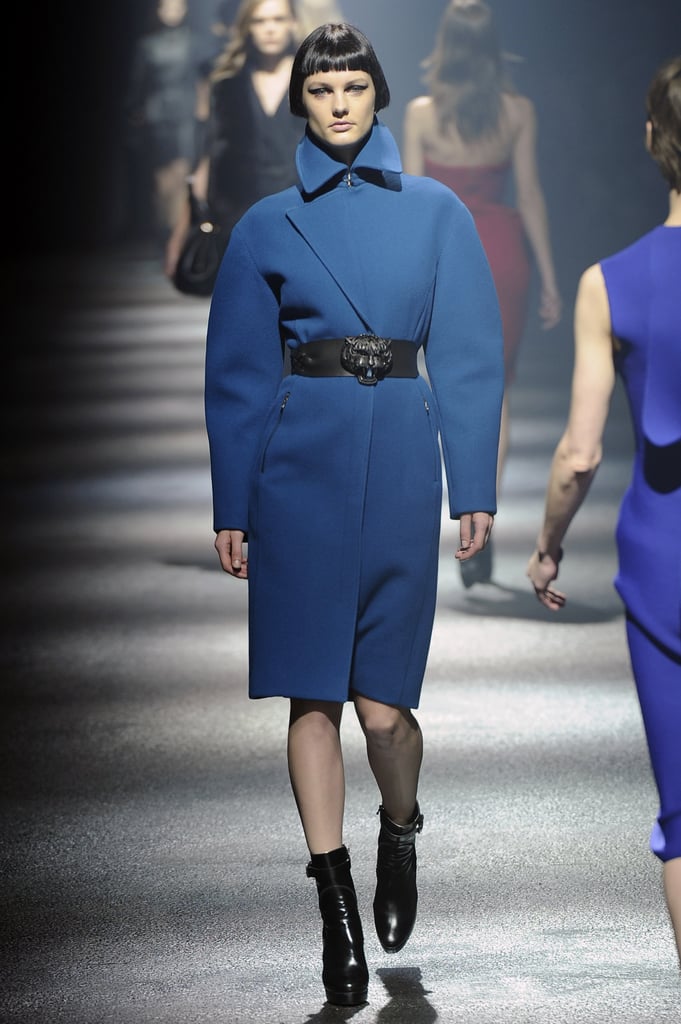 For Fall '12, Lanvin showcased balloon sleeves and jewel tones.
Fall 2011
A dress from Fall '11 was an exercise in supersleek, modern femininity.
Fall 2011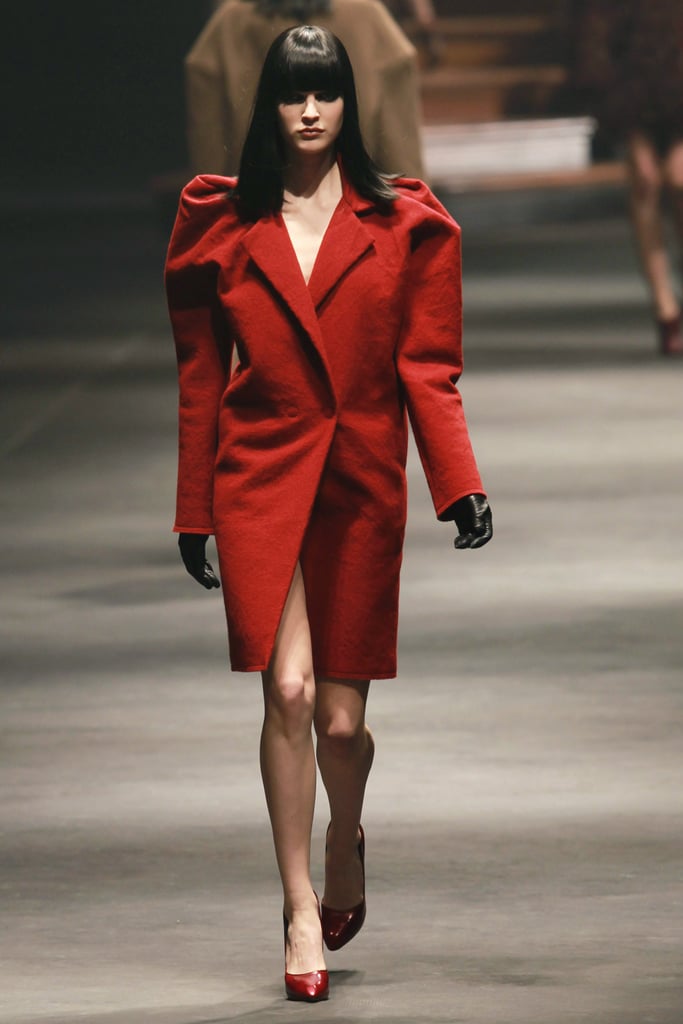 Exaggerated shoulders on a fiery red Fall '11 coat.
Fall 2011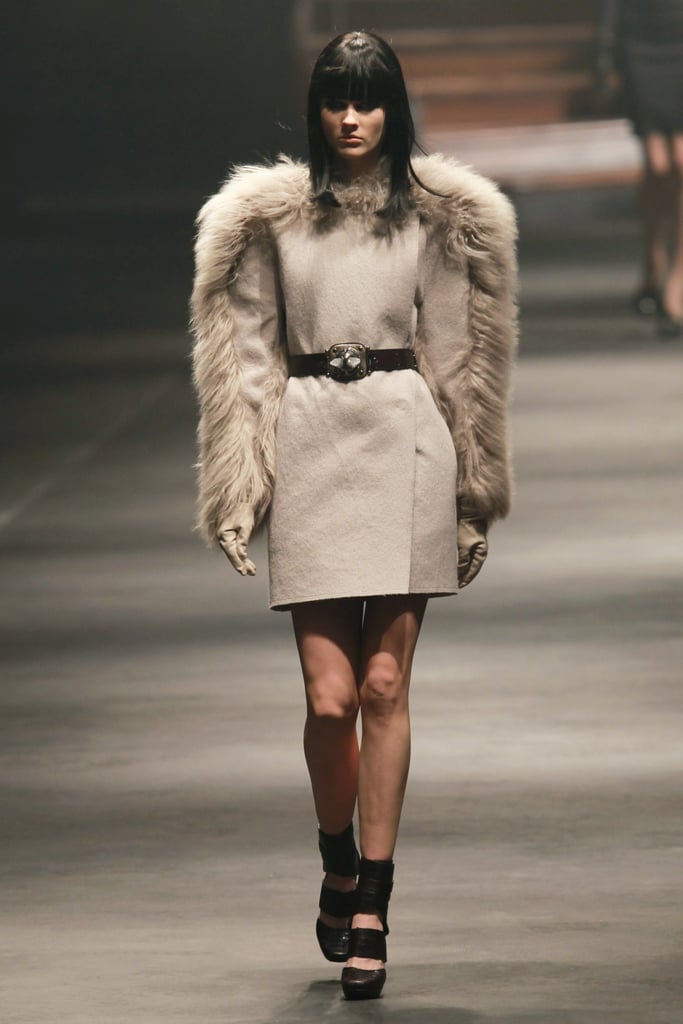 Fur-trimmed sleeves played up the volume on a little sheath dress.
Spring 2011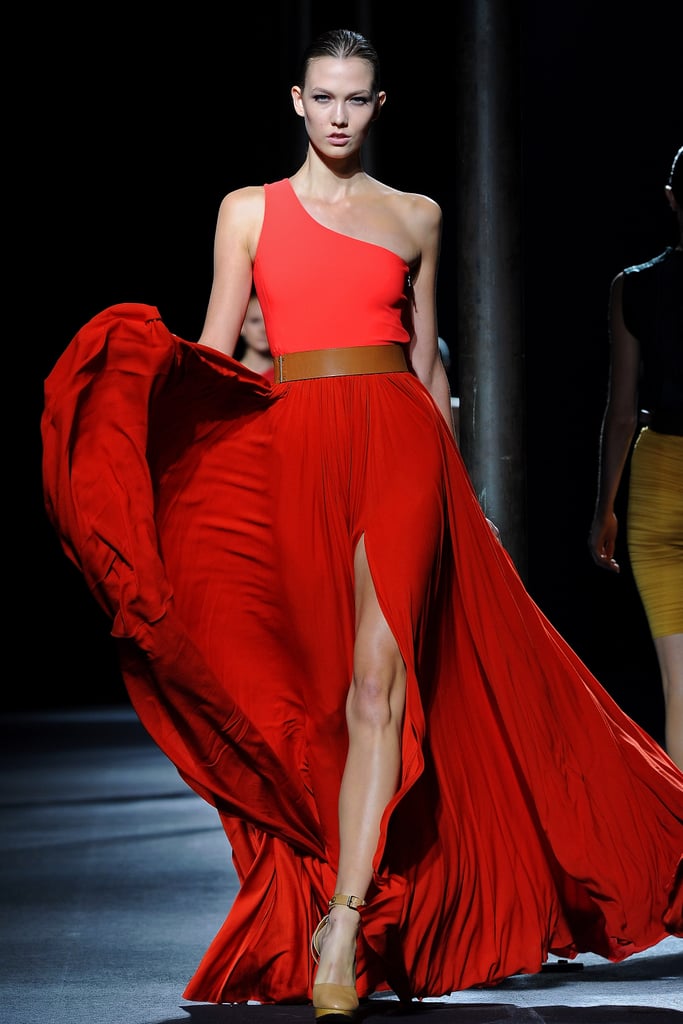 Karlie Kloss hit the runway in one of the Spring '11 bright and full frocks.
Spring 2011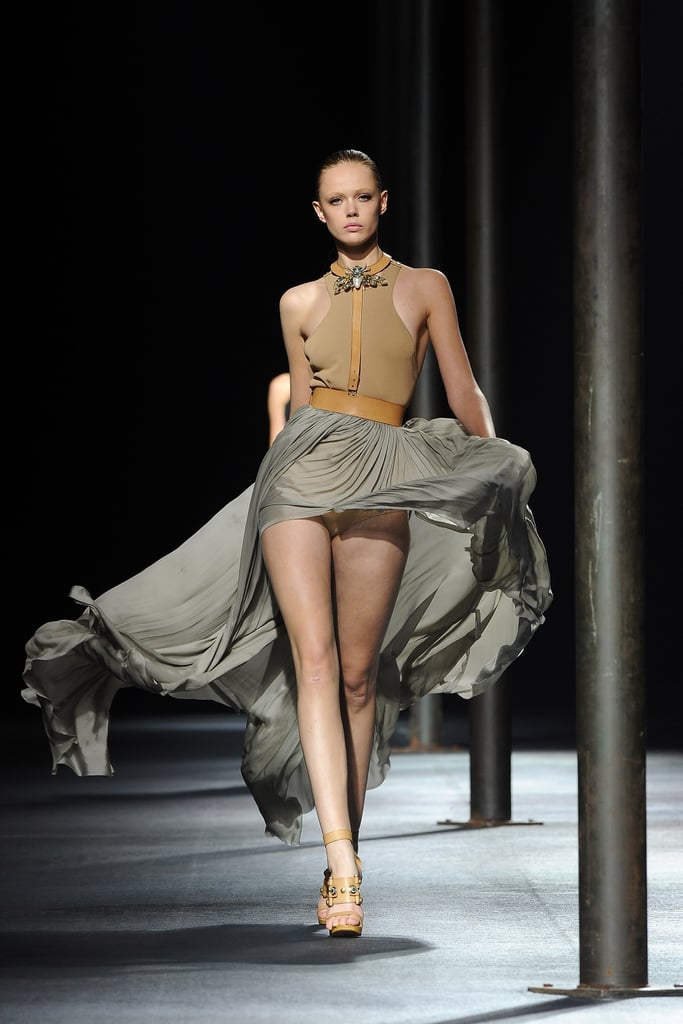 Spring 2011 brought glamorous full-length gowns.
Fall 2011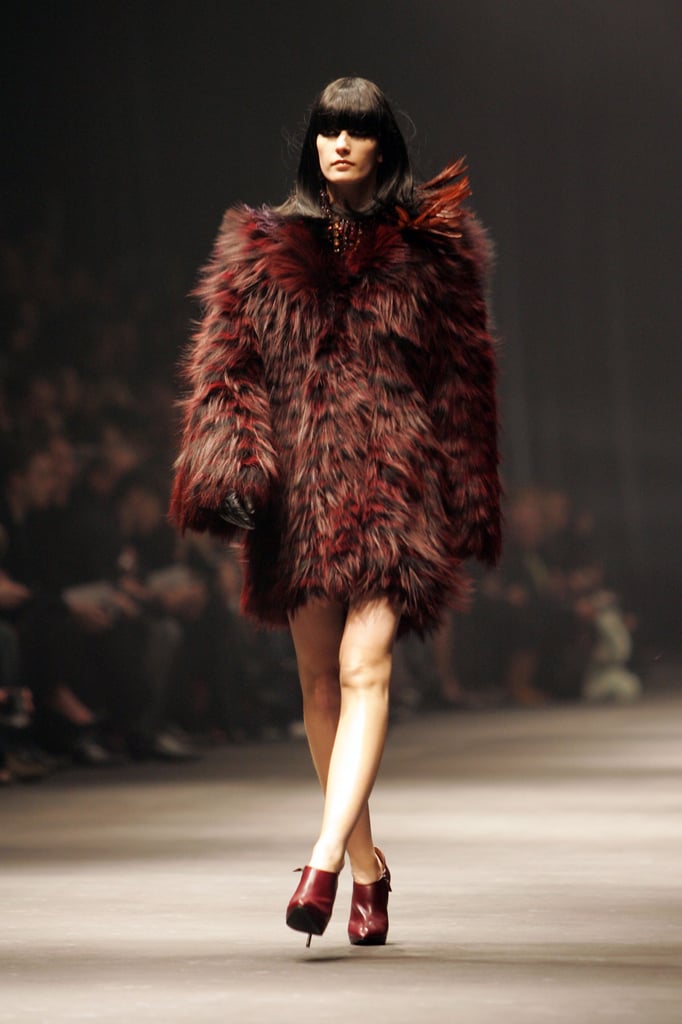 Fall '11 brought major volume on coats with fur trim and shoulder-accentuating details.
Fall 2009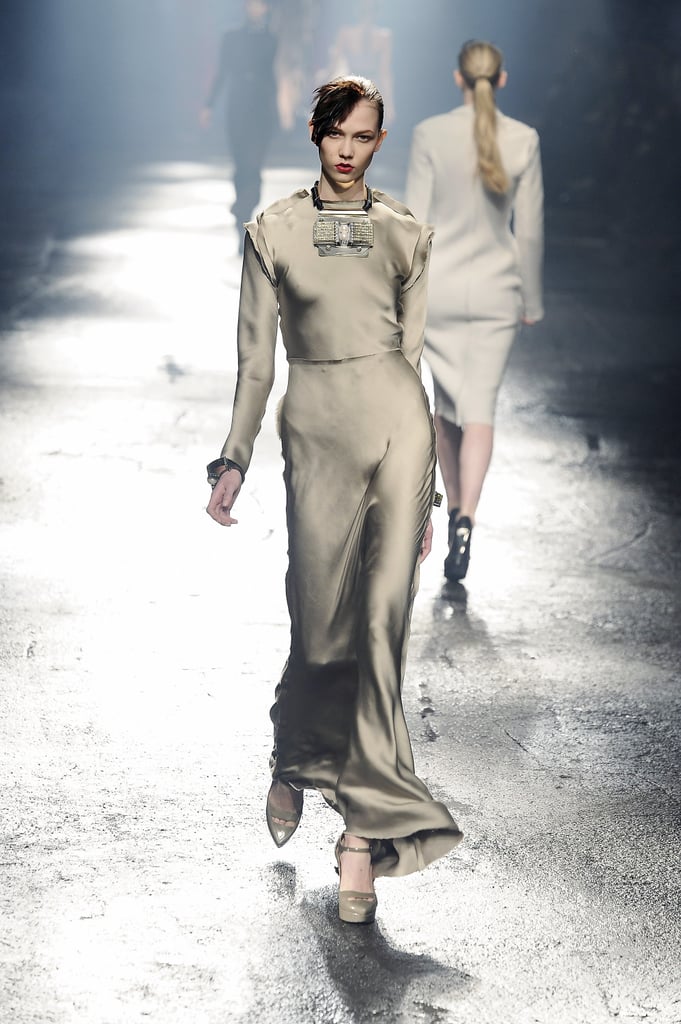 A supersleek floor-length gown took a turn on the Fall '09 runway.
Spring 2010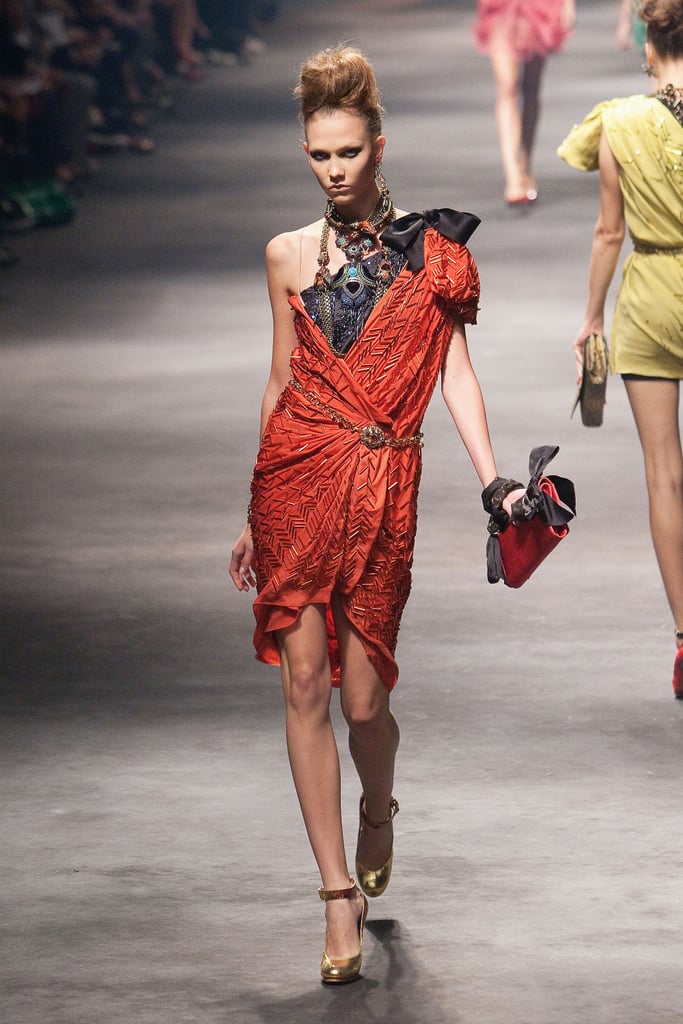 Spring 2010 showed off a womanly wrap silhouette and embellished details.
Spring 2010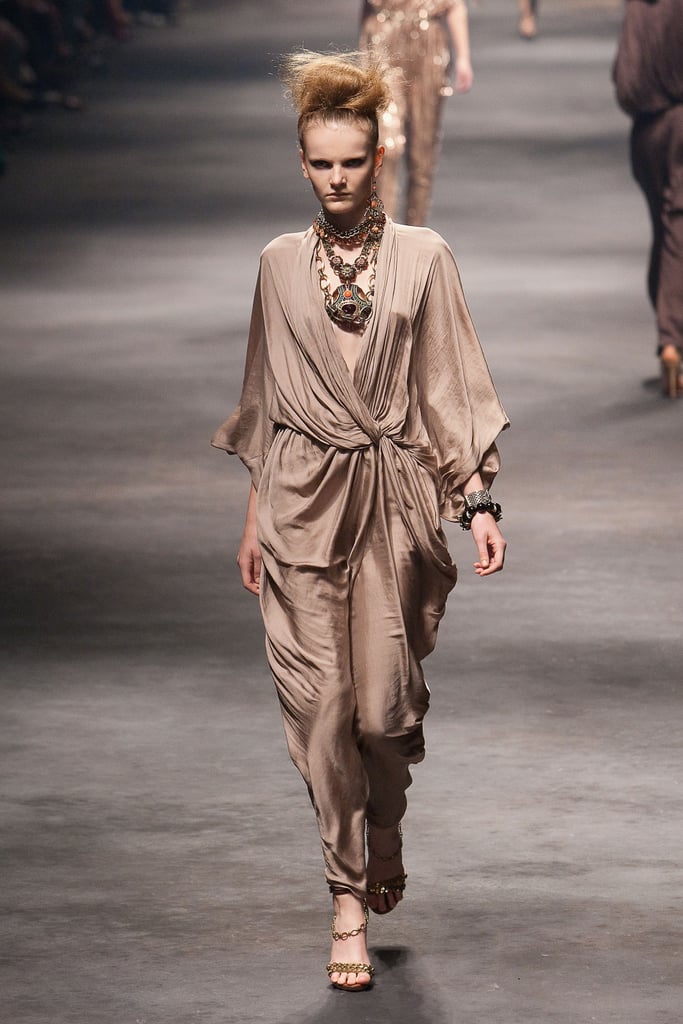 Waist-accentuating silhouettes continued even on jumpsuits.
Fall 2009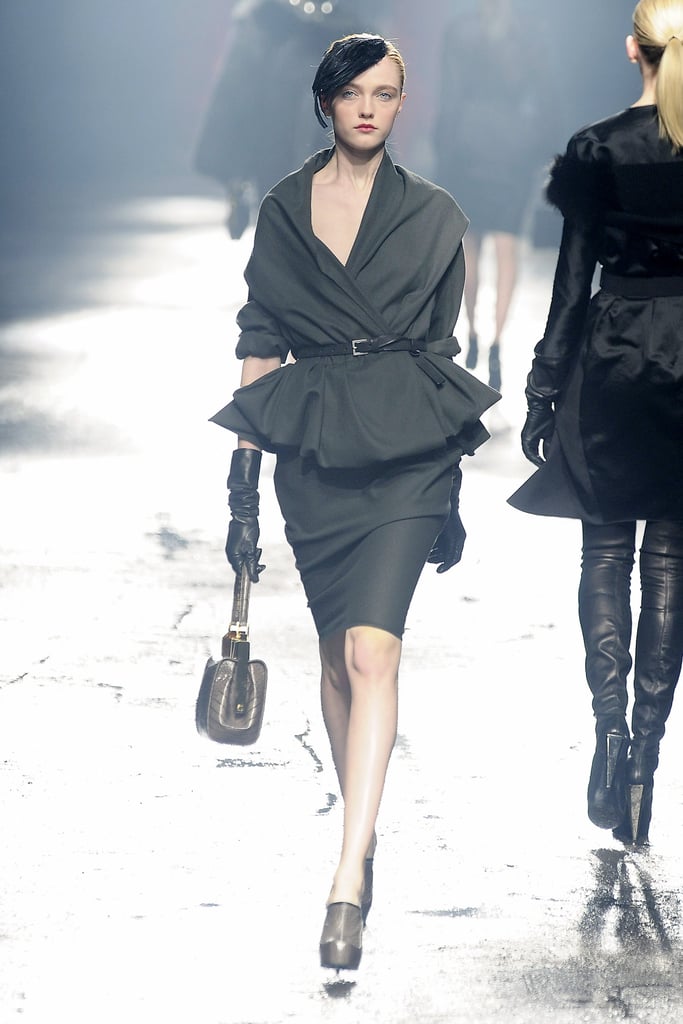 For Fall '09, Lanvin brought a sophisticated, ladylike sensibility.
Fall 2009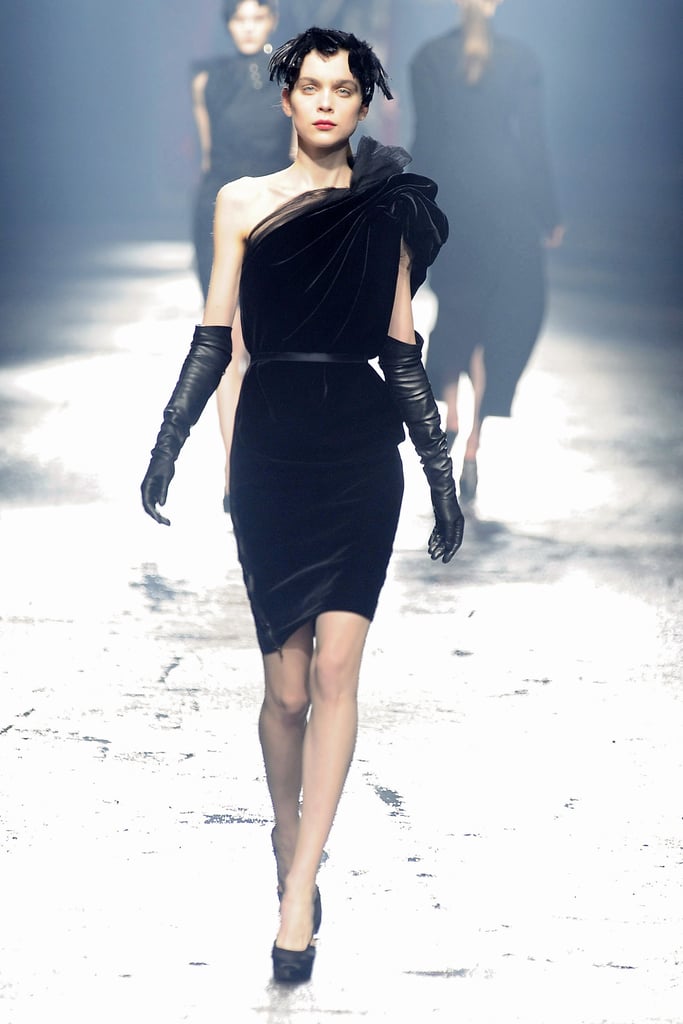 An asymmetrical black cocktail dress spoke to Lanvin's chic Fall '09 aesthetic.
Spring 2009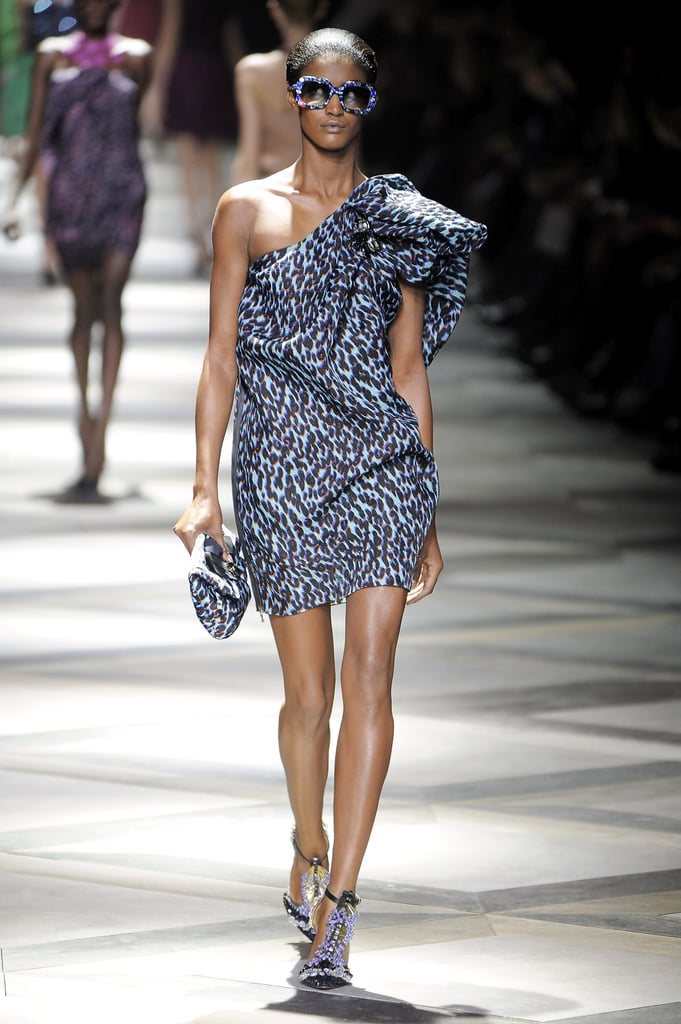 Spring 2009 featured playful cuts and prints.
Spring 2009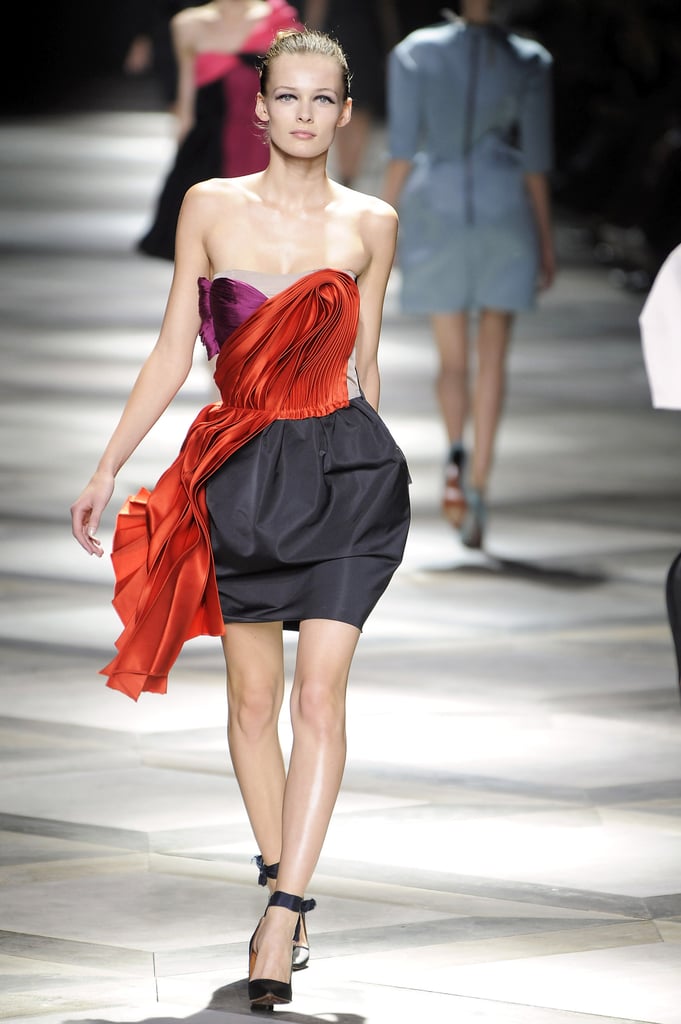 Signature Lanvin plays on proportion and curve-conscious dressing in vibrant color for Spring '09.
Fall 2008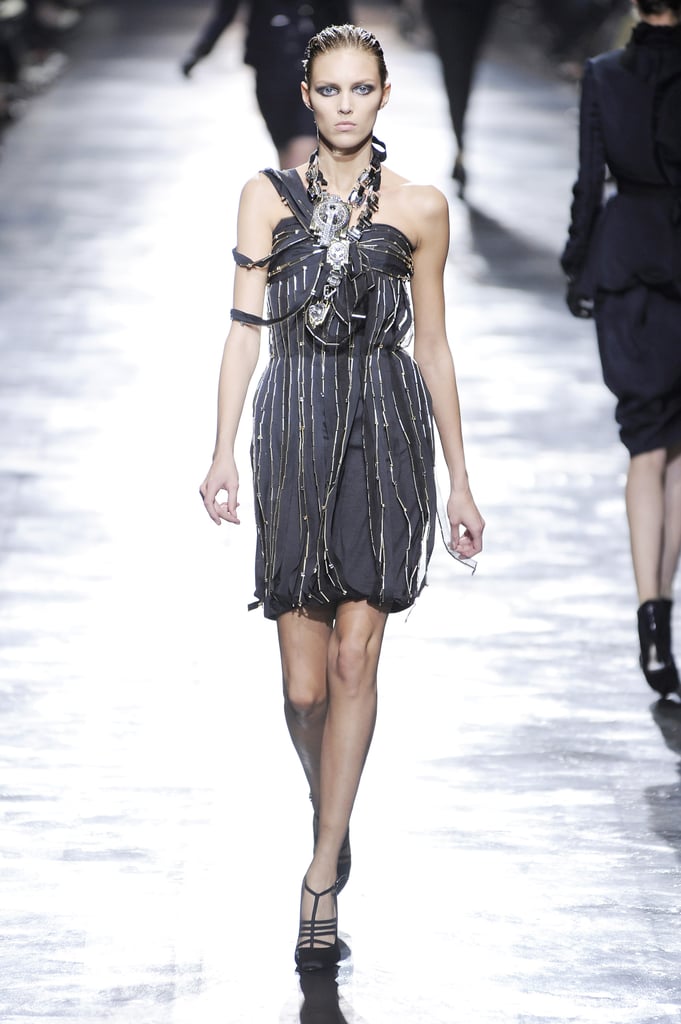 More metallic tones and another variation on the cocktail frock from Fall '08.
Fall 2008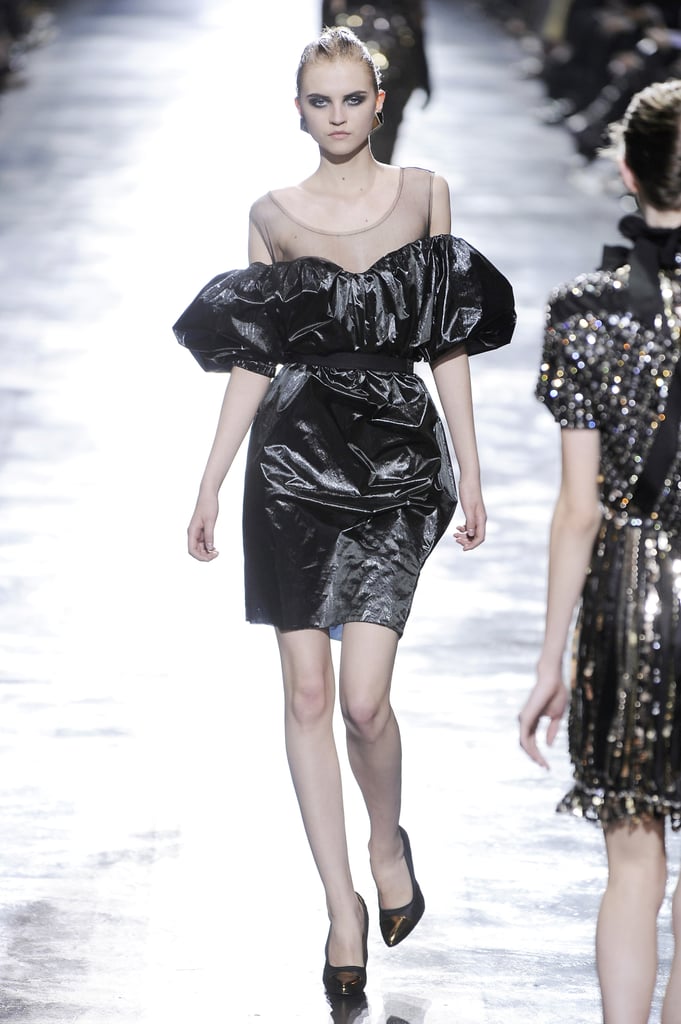 Playful metallic accents and party frocks from Fall '08.
Spring 2008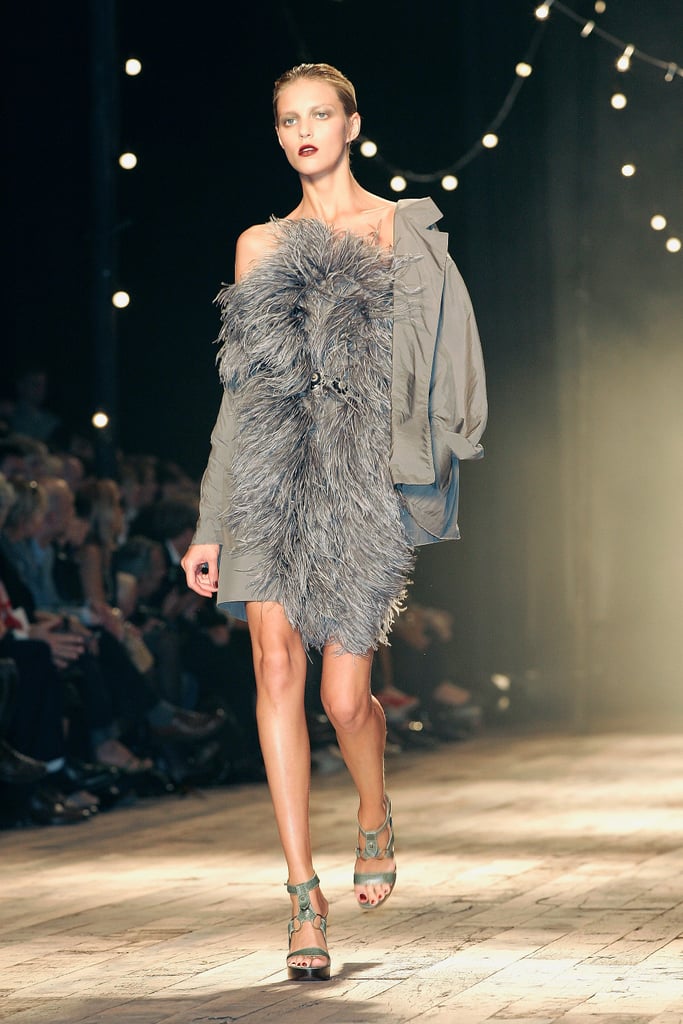 Fringed and full volume punctuated the Spring 2008 collection.
Spring 2008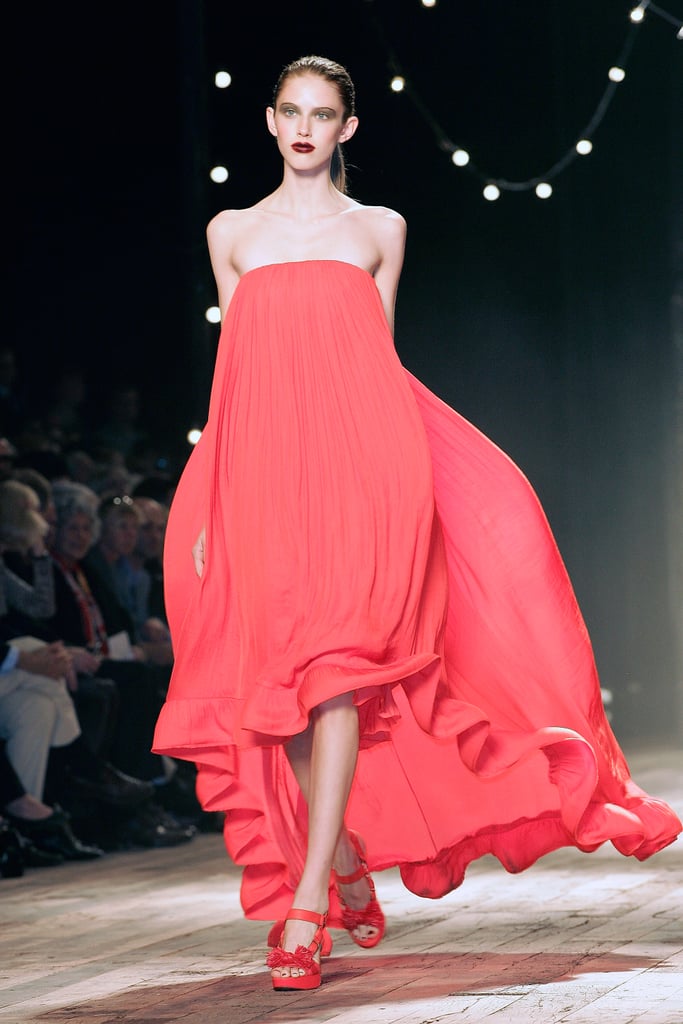 Volume continued, even on simple strapless dresses.
Spring 2008
Decadent details and more plays with volume on a tulip-skirted LBD at Lanvin's Spring '08 show.
Fall 2007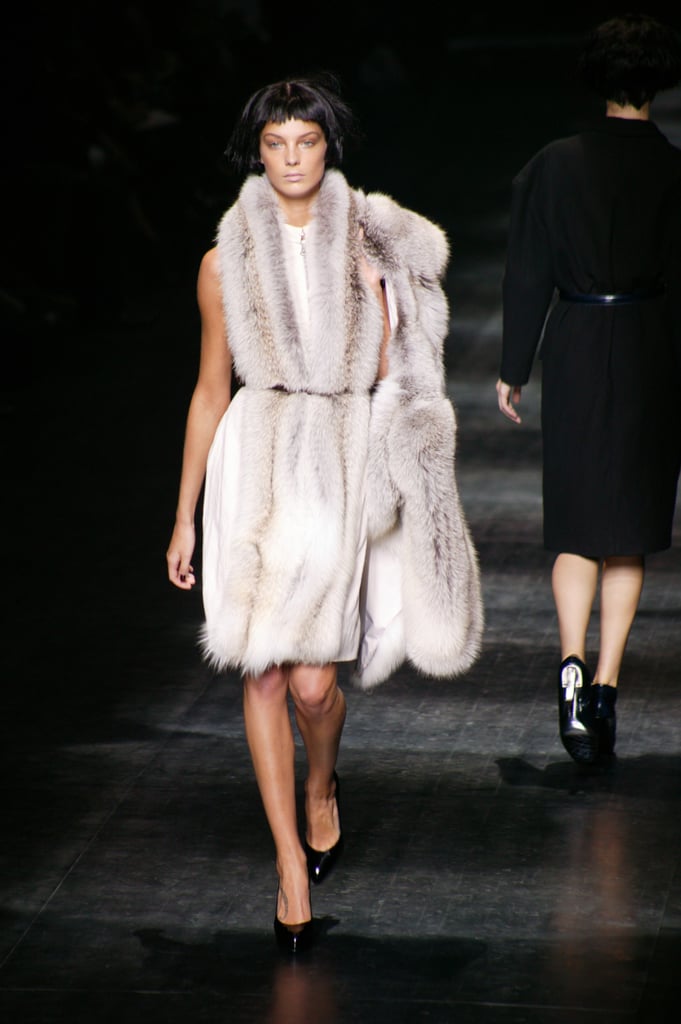 For Fall 2007, Lanvin showed luxurious furs.
Fall 2007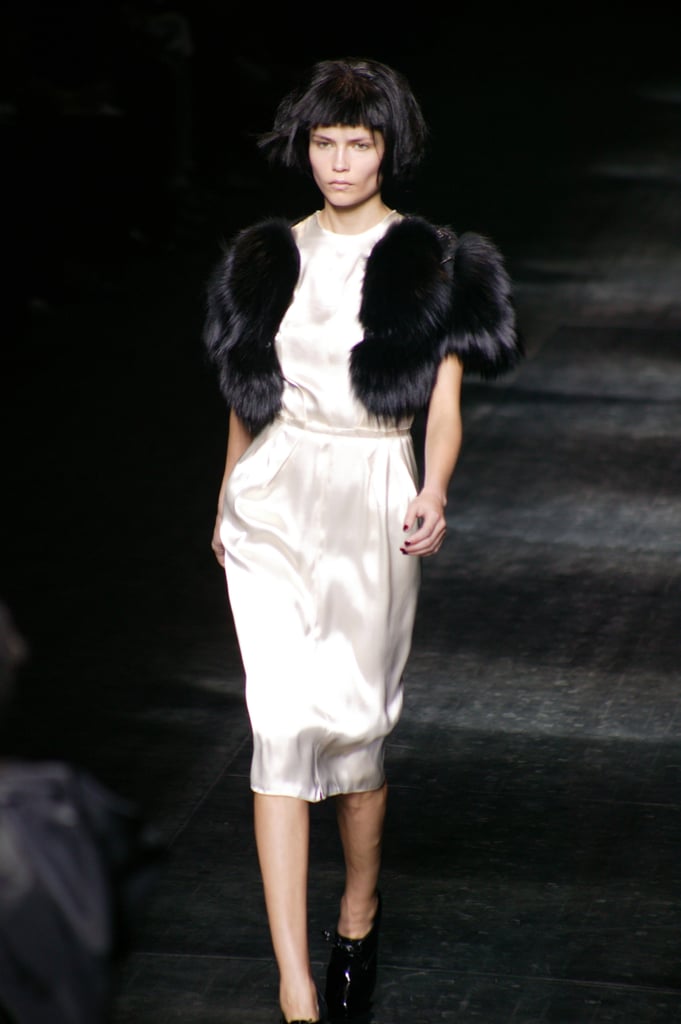 A luxe, voluminous fur bolero covered a ladylike shift.
Fall 2006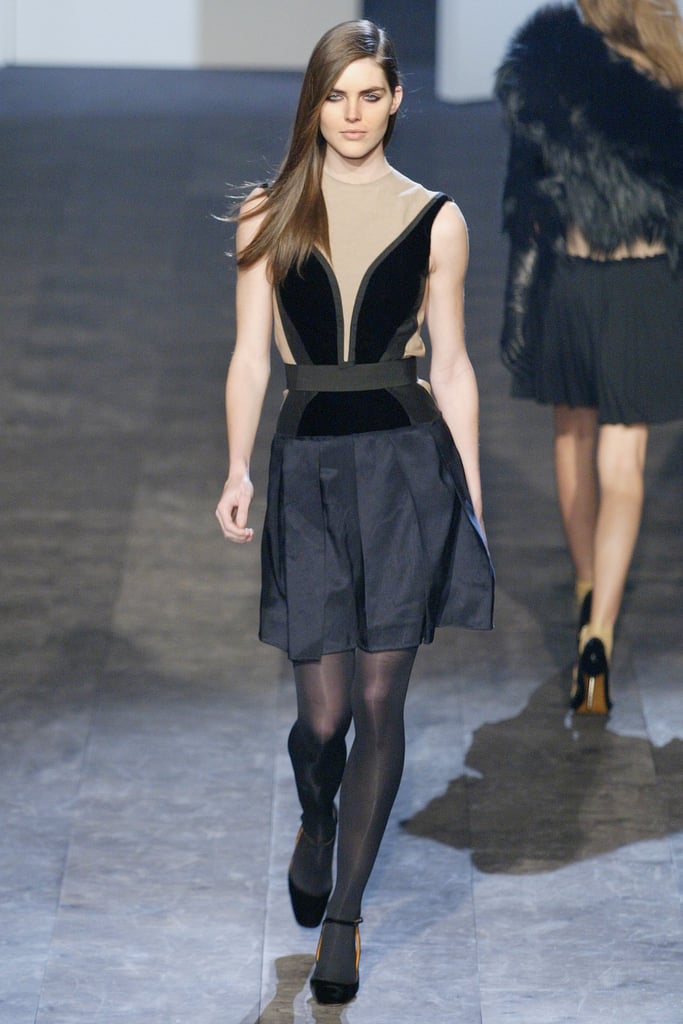 Fall 2006 brought luxe accents on the signature sleek Lanvin 'fits.
Fall 2006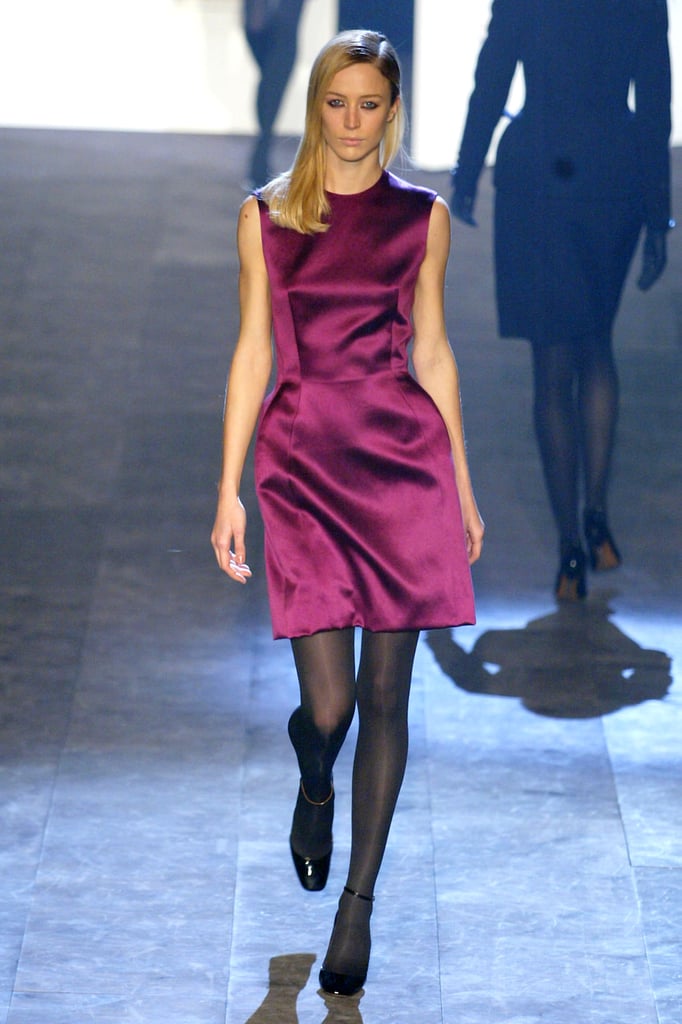 Bold jewel tones dotted the Fall 2006 collection.
Spring 2006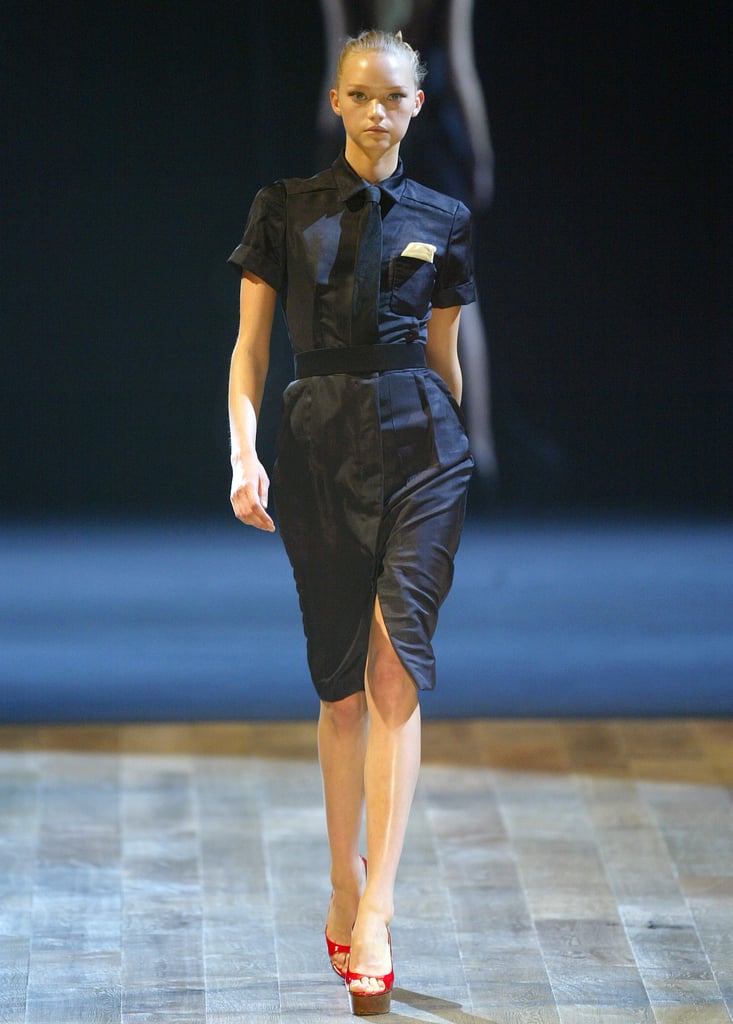 For Spring 2006, Lanvin showed sleek silhouettes.
Spring 2006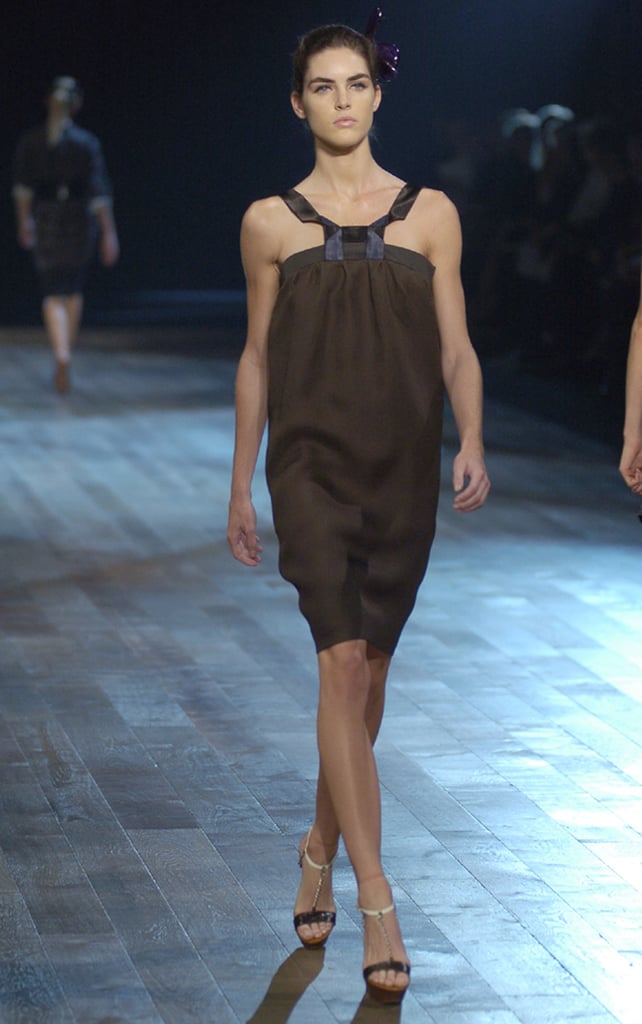 Hilary Rhoda hit the Spring '06 runway in a sleek, sexy shift.
Fall 2005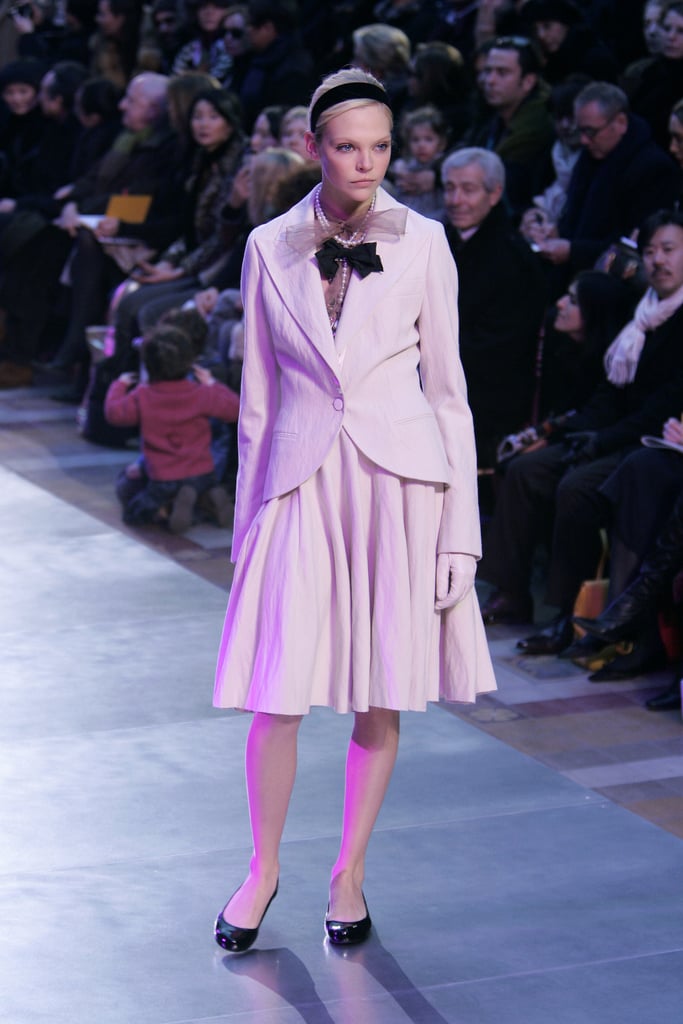 Fall '05 brought a tomboy-inspired look at womenswear.
Fall 2005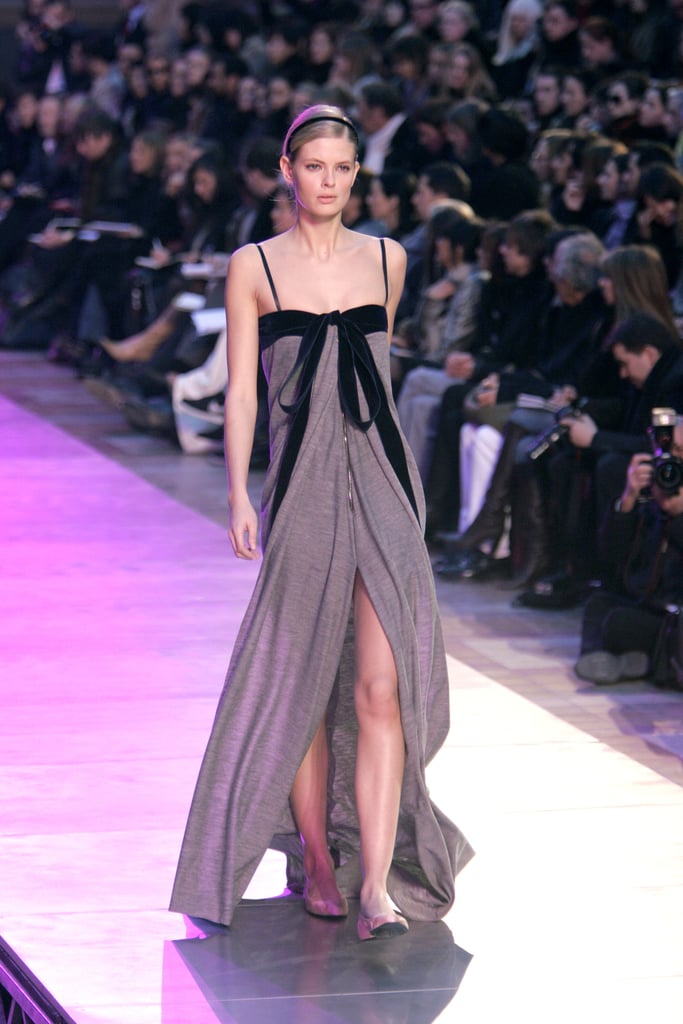 Bow-tied accents made an appearance on the Fall '05 runway.
Fall 2005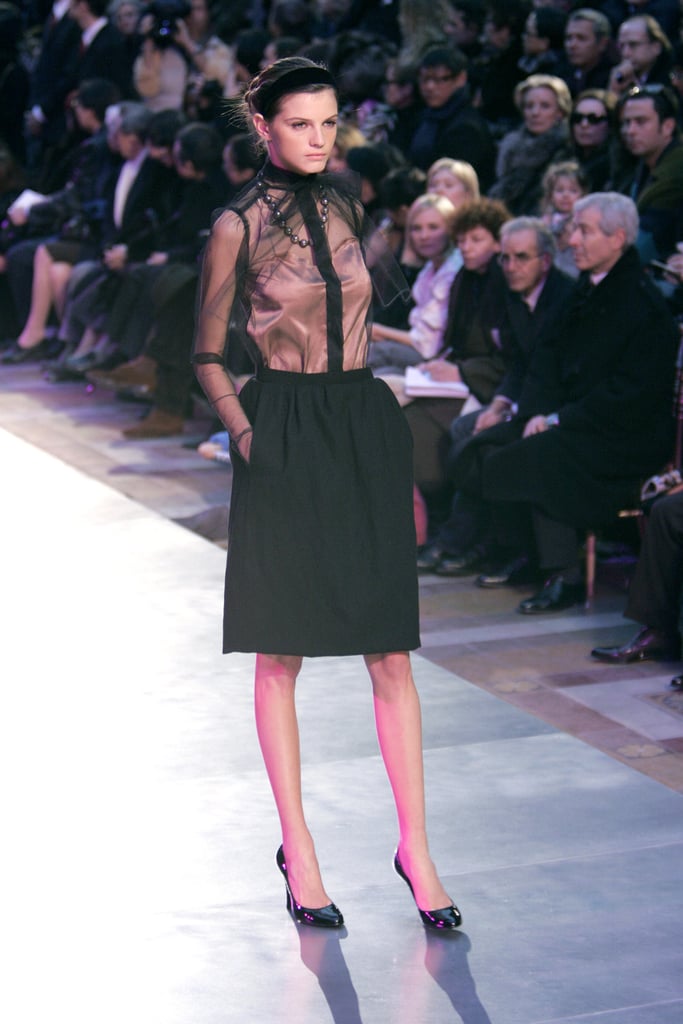 More from Fall '05 brought sexy sheer details on menswear-inspired tops.
Spring 2005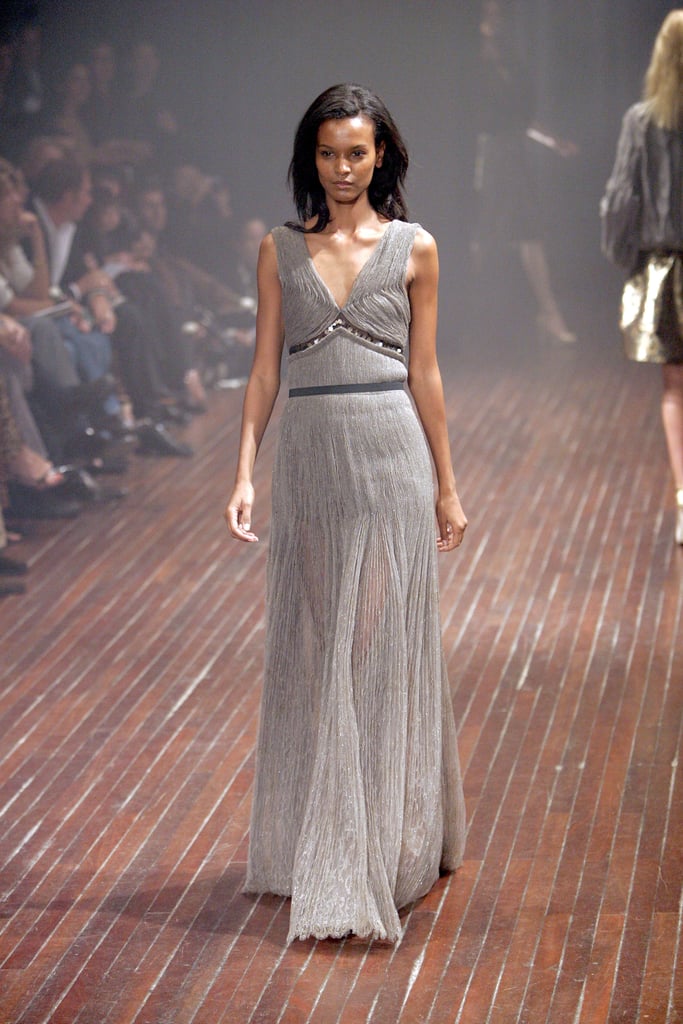 For Spring '05, Lanvin showcased delicate, streamlined gowns.
Spring 2005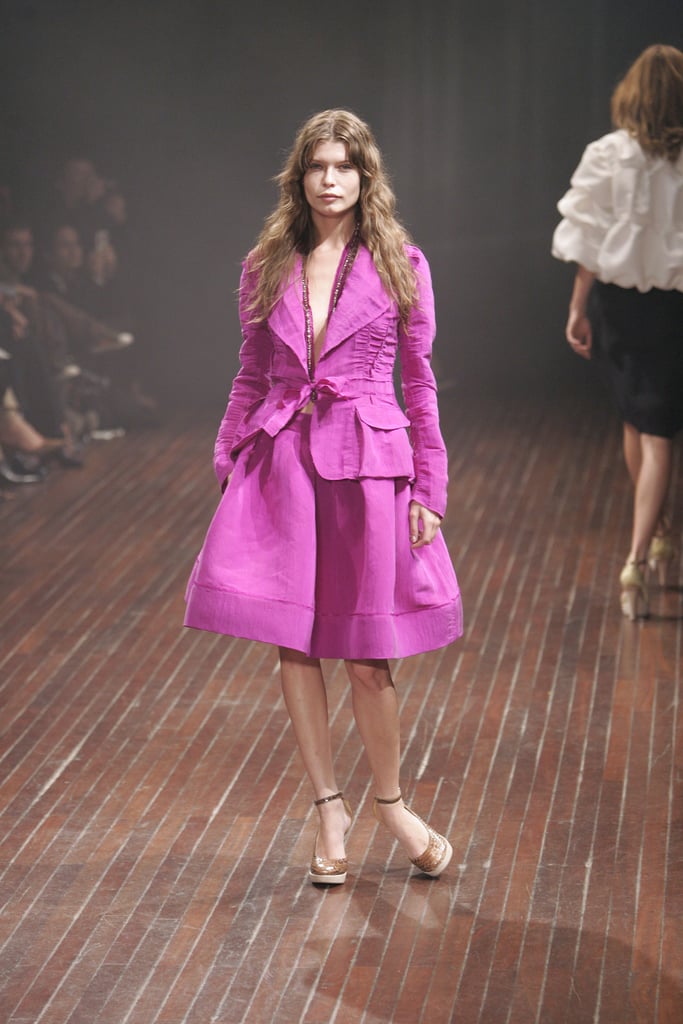 Bright, structured full skirts and jackets from the Spring '05 collection.
Fall 2004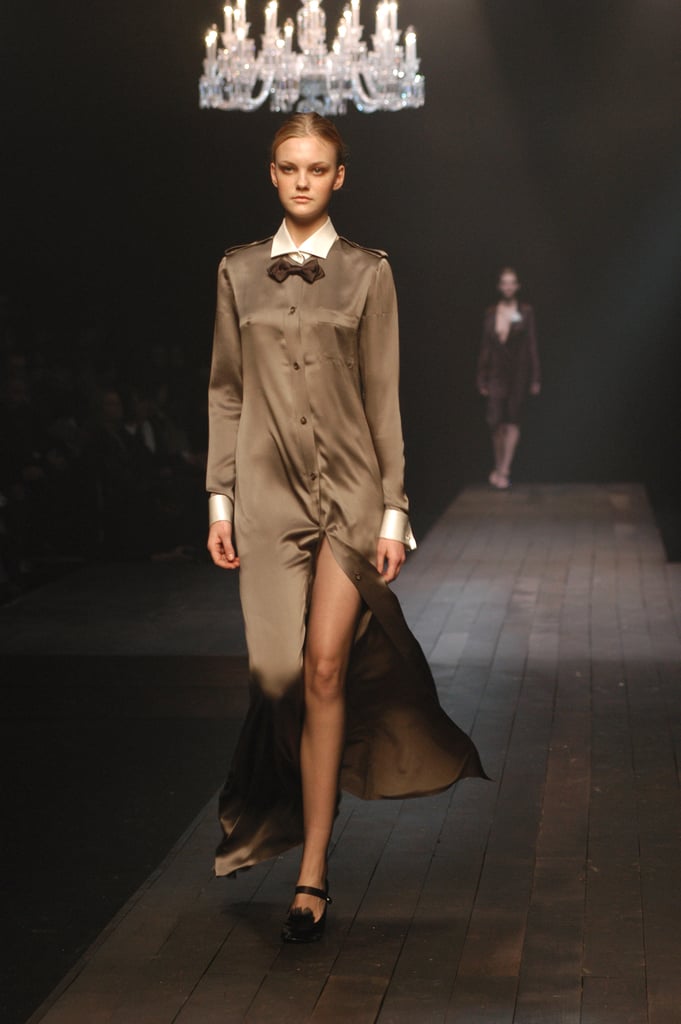 For Fall, Lanvin showed minimalist silhouettes, outfitted with bold details, like these menswear-inspired accents.
Fall 2004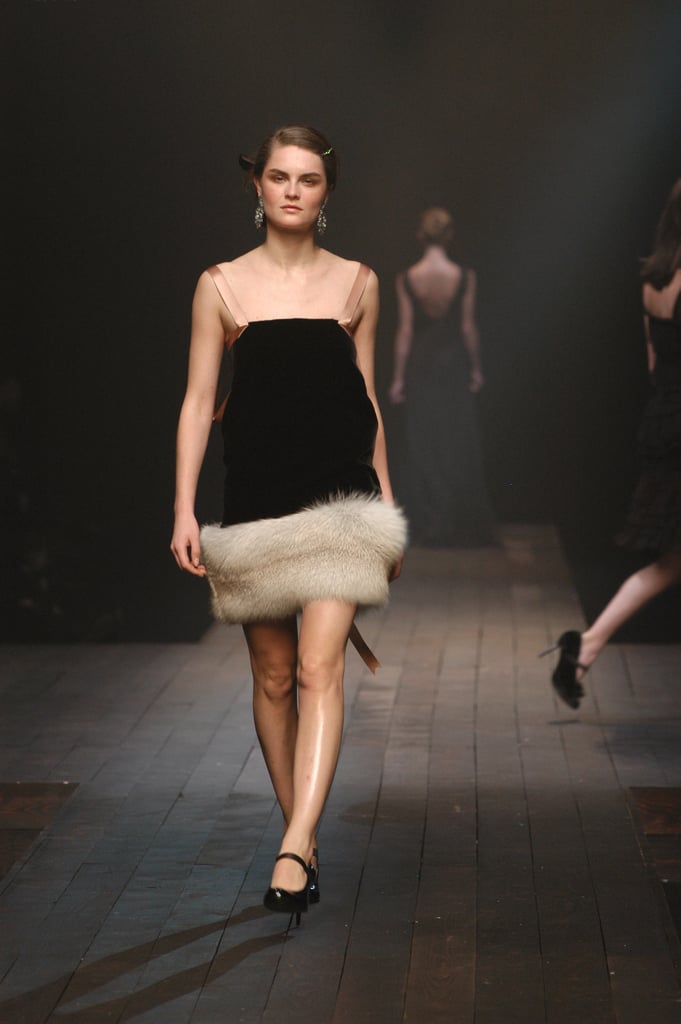 A simple silhouette was remade in luxe fabrics and fur trim on the Fall '04 runway.
Fall 2004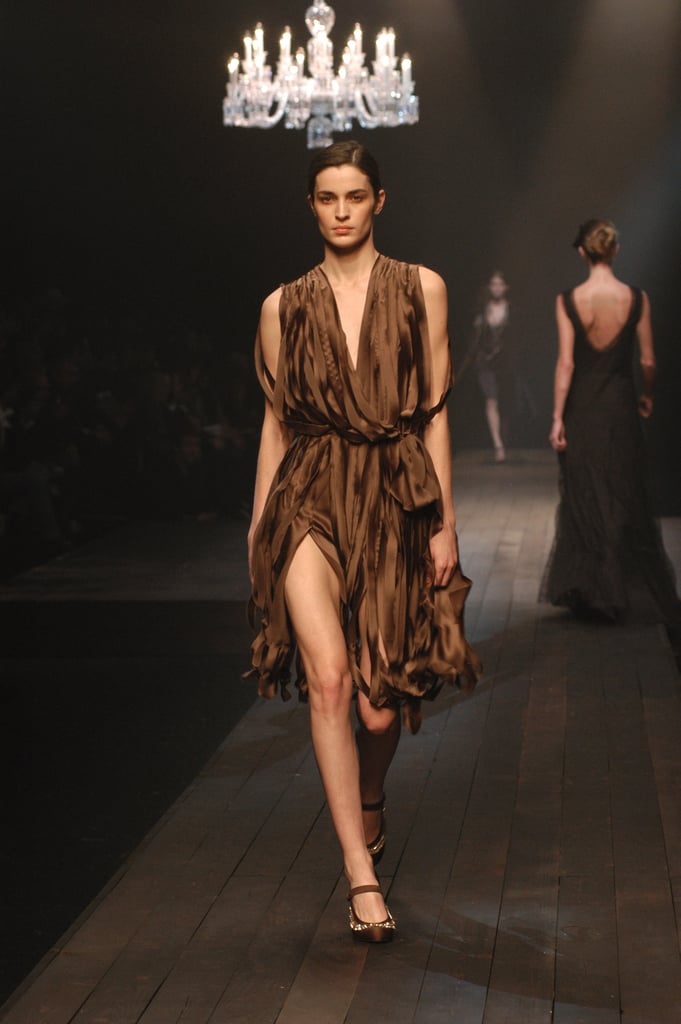 A modern take on sexy via a silky wrap dress on Lanvin's Fall 2004 runway.
Spring 2003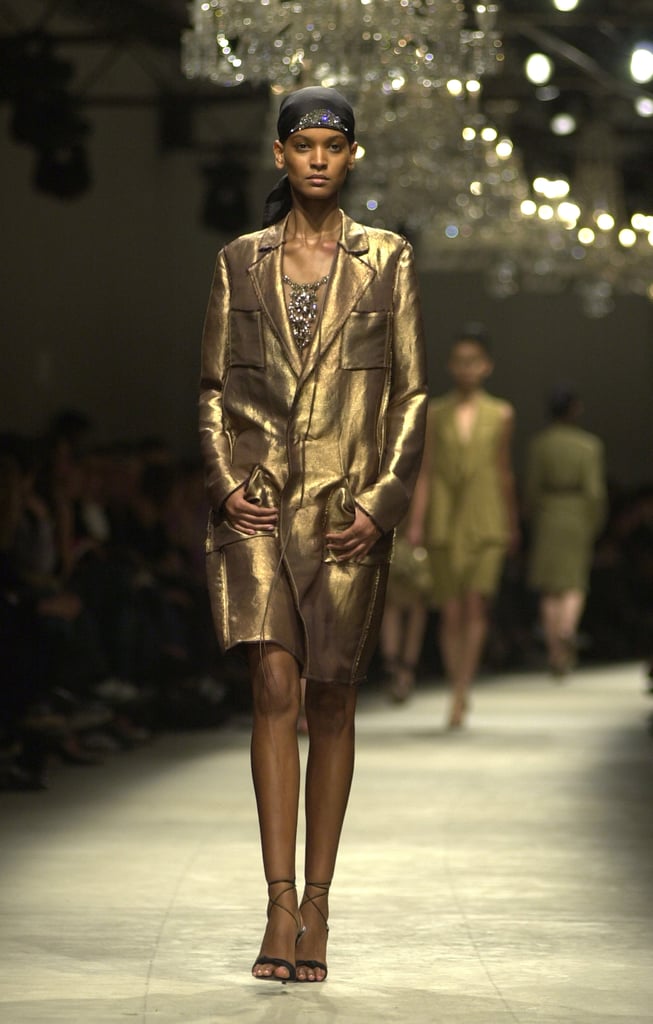 For Spring '03, Lanvin showcased slick metallics.
Spring 2003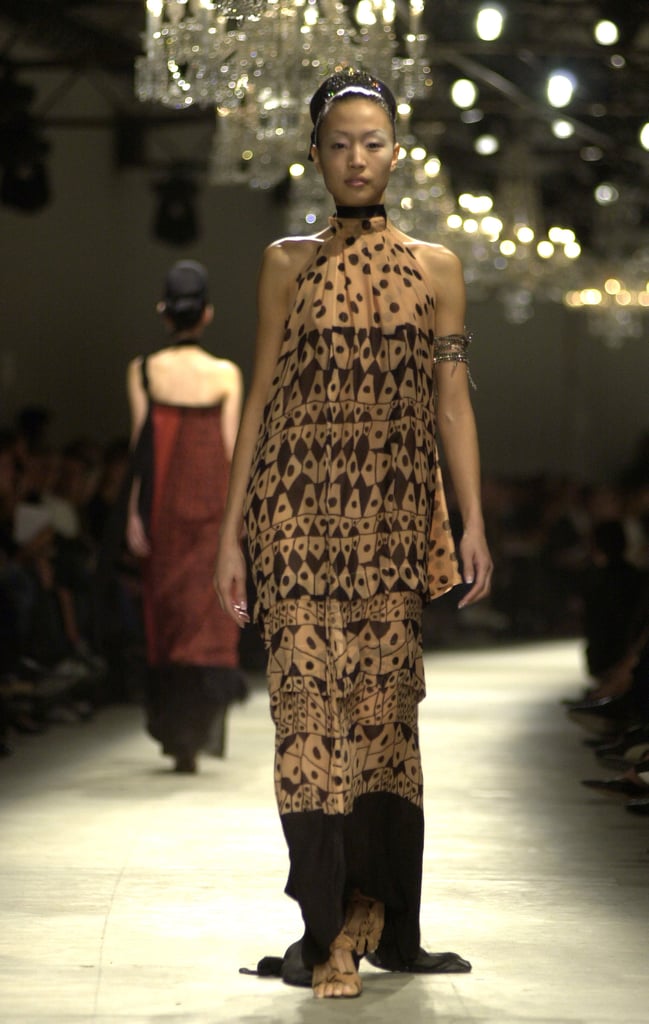 Gorgeous, printed dresses dotted the Spring 2003 runway.